Influencers are known to be the thought leaders and influential people in a particular domain. If you are a Google Cloud professional, check out this list of top Google Cloud influencers and follow them to stay updated about the Google Cloud domain. 
Cloud is the future of the technology arena. Just like Amazon Web Services (AWS) and Microsoft Azure, Google Cloud is considered the equally eminent name in the cloud arena. For those who are aspired to make a successful career in Google Cloud, it is important to have a good understanding of the overall Google Cloud Platform (GCP) landscape. Not only this, the individuals need to keep themselves updated with the latest news and information about the platform.
Here comes the importance of Google Cloud influencers who are the experts and thought leaders in the Google Cloud domain. It is recommended to follow these influential people to know about the latest updates. In this discussion, we'll help you connect with the top names in the Google Cloud industry.
A Google Cloud certification can help you bring your cloud career one level up. To prepare and pass the certification, check out our Google Cloud certification training courses now!
List of Best Google Cloud Influencers
Many people claim that Google Cloud as a tech giant is blessed with some of the highly reckoned in-house techies. To be specific about Cloud, below names are considered as the ten most celebrated Google cloud influencers at the moment.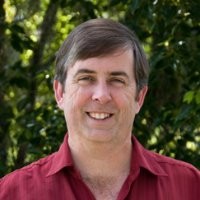 Greg Wilson is a well-known name in the global cloud arena. He is the head of Google Cloud Developers Relations department and one of the highly celebrated Google cloud influencers.
Greg is said to be having a great role in making the visionary cloud business products a reality. Well, not just of Google, Greg is indeed one of the influential names among the cloud computing influencers globally. One can follow Greg Wilson over Instagram, as well.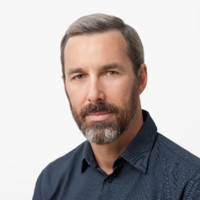 William Vanbenepe is another influential name in the cloud computing industry. He is the person, given major credit behind the enormous success of Google's extensive cloud product segment. William is currently the lead production manager for Big Data on the Cloud Platform of Google.
It is said that William has managed to reach this success in a much quicker time. To be specific, it is William's incredible market knowledge that is said to be a reason for making him distinguished over the others.
It won't be a surprise if William achieves much bigger feats in the coming future or given much bigger responsibilities. Many other tech giants are said to be in all efforts towards hiring William for their enterprise. Vanbenepe is equally efficient in terms of his knack of coding, as well. William is expected to play a major role in taking the cloud segment to the remotest parts of the globe. He is equally known for his creativity, as well.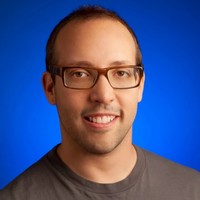 Felipe Hoffa is counted among one of the top Google cloud influencers. Hoffa is undoubtedly one of the highly regarded names in the entire cloud technology arena at present. Felipe's knowledge of data derivation and other constraints is one of the prime reasons behind the enormous success he has achieved in modern times.
It is indeed envious the way he has managed to achieve the big feats in a top technology platform like Google. Undoubtedly, he is currently among the best Google cloud influencers.
He is one of the few to have achieved encouraging success like this at such a young age. Felipe is the developer advocate at Google. He originally belongs to Chile but lives in San Francisco presently. However, Felipe often has to visit different parts of the world for business purposes.
It won't be surprising at all if Felipe is given much bigger responsibilities in the upcoming future. Being one of the renowned Google cloud influencers, Felipe can indeed be claimed as one of the most prominent names in the entire technology arena.
AWS, Google Cloud, and Azure are the top three players of the Cloud Market. Let's have a comparison between three – AWS vs Azure vs Google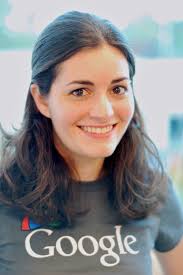 Julia Ferraioli is one of the very few females in the technology arena to have achieved such incredible feats. Her coding skill is simply impeccable. Being a techie, her product knowledge is unmatchable. She is said to be one of the key tech personalities in Google who possesses incredible knowledge in product development as well.
She is indeed the most popular name in Google cloud as a female who has achieved such enormous success in quicker time. It's her technical skill and knowledge of the cloud market that makes her one of the most powerful contenders to lead the global cloud product and business segment.
Thus, she is anticipated to be an influencing name in the entire cloud segment around the globe. Apart from being known as one of the leading Google influencers, she is also known as a strong feminist. She is very much available over social media platforms like Twitter.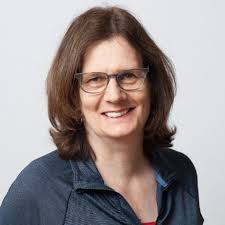 Mandy is indeed one of the most popular Google influencers at present. At the same time, she is hugely renowned for her incredible personality. Being a techie, she understands the technical as well as the market and business aspects pretty well.
According to her, she wants to make the world a better place for the coders developing thoroughly optimized applications over the cloud platform. It's her incredible personality that brings her in the list of top Google cloud thought leaders. She is known for her knack of making products the most user-friendly, as well as feature enriched from business perspectives.
Apart from coding and cloud, she is known for her huge passion for Physics as well. She is very much keen on literature studies as well. To be specific, her greater interest in Japanese study is quite known around the globe. It is expected that Mandy is going to make it big in the cloud computing arena being in Google.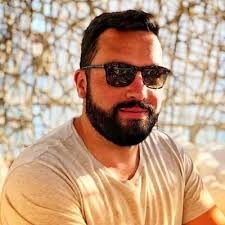 Francesc Campoy is considered one of the biggest Google influencers at present. He has an incredible influence on the developers in the team. Francesc is among the few developers who started his career from a very basic level as a coder and has managed to achieve such huge success in no time. Campoy's current designation is Senior Developer Advocate. Specifically, he is having a great influence on the product segment.
Being very much adept in coding, he is very much capable overall handling project or to lead a team of developers. It is also said that Francesc is among the few leading names in Google, who is expected to lead from Google in the cloud computing segment around the globe. Being one of the most popular names in Google, he is expected to make it big in a much lesser while. He is very much available on social media platforms like twitter.
Also Check:

Top Cloud Computing Influencers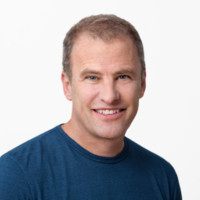 Brian Stevens is already one of the very influential personalities in Google and is undoubtedly expected to make it much bigger in the coming future. It is here to note that Brian is the vice president at Google in Cloud segments. Brian is also one of the most experienced names in Google, having experience from many renowned tech houses. He is the former Red Hat EVP & CTO.
The most buzzed Google influencer is said to be the most prominent personality to be the global head of Google in the cloud segment. Apart from his technical skills, Stevens is known for his incredible management and leadership skills. Brian is known as an ironman fan, as well. Ultimately, no one would deny that he is the best Google cloud influencers at the moment, expected to make things even bigger in upcoming days.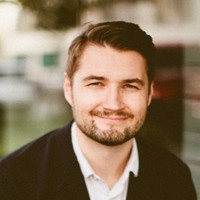 Tino Tereshko is a highly influential name already in the Cloud arena. Being one of the highly renowned Google influencers, he is expected to be the top authority in this segment soon. At present, he is the Big Data lead at Google Cloud office of the CTO. In other words, he is like the prominent decision-maker of Google at Google Cloud office. Tino's technical expertise needs absolutely no introduction.
Interestingly, he is having a great knack of management and technical skill, as well. It is said that Tino has no rivalry. Some even claim that he is equally loved and respected among the competitors, as well. Being one of the most popular names in Google Tino, it is quite obvious that his leadership quality is highly commendable. Apart from the works, Tino is a big Whiskey lover. He is also having a special affection towards the cats. Tino is equally interested in literature as well.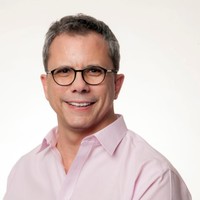 Greg DeMichillie is already a prestigious name in Google, and one of the most celebrated Google influencers. His designation loudly depicts his prominence in the company. Those uninitiated, Greg is the director of PM at Cloud CTO office at Google. However, Google is not the only tech-house where Greg belongs to. It is here to mention that he is an ex-Microsoft employee as well.
Being a leading name in Google, many won't surprise to know that Greg is a tech geek. However, very few people may not know that he is an avid traveler with a great passion for photography as well. Most interesting among all is that he is a great wine enthusiast as well. Greg has a soft heart towards the animals as well; specifically, he loves the dogs so much.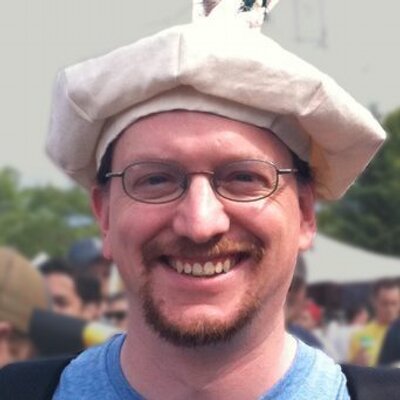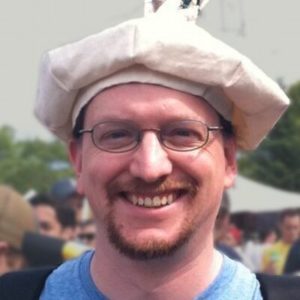 Brian Dorsey is an incredible personality. His technical expertise is simply unmatchable. It is rare even among the highly skilled techies to be having expertise in various languages. Be it about Python, SQL, or NoSQL, Brian is equally confident in all aspects. Brian Dorsey has an incredible knack in database handling.
He is currently a developer advocate for the Cloud Platform at Google. Brian is highly popular for his expertise in handling distributed systems, as well. All these aspects make him one of the prominent Google influencers. Apart from technical expertise, Brian is said to be having a huge interest in literature as well.
Specifically, he is said to be having a great interest in Japanese. It won't be wrong to claim that Brian is one of the most popular Google cloud influencers at the moment, with the incredible possibility of leading the world's biggest digital platform. 
Preparing for Google Cloud interview? Check out these Google Cloud interview questions and get ready to ace the interview.
Final Words
So, the mentioned above names are the biggest and most prominent Google influencers at present. Among others, the names like Mark Mandel, Miles Ward, Alexis Moussine, Sandeep Dinesh, and Robert Kubis also are equally known. If you are a Google Cloud professional or want to build a successful career on Google Cloud Platform, then you should follow these Google cloud influencers to stay tuned with the latest news and updates.
Validating your skills as a Google Cloud Professional with a certification is another thing that helps you get ahead in your career. If you want to get global recognition for your skills with a Google Cloud certification, join Google Cloud certification training courses and start your preparation now!