Cloud computing has been a crucial element in bringing a revolution in the domain of IT and software systems delivery. Presently, almost every application is being run on the cloud due to the ease of signing up and setting a solution in the cloud within minutes. Furthermore, cloud solutions are exceptionally scalable, and the pricing is implemented only for the resources used rather than all-inclusive pricing for services that a client could use. But, what is all the hype about Azure influencers?
Many cloud service providers have entered the market with considerable hopes of making it big in the cloud computing sector. However, the major competitors in the Infrastructure-as-a-service provider sector are only restricted to three popular names, which are Amazon Web Services, Microsoft Azure, and Google Cloud Platform. However, the development of these cloud service providers has been largely promoted by the influencers and thought leaders.

20 Best Azure Influencers You Should Follow
Azure influencers are the people who have either done a significant job in Microsoft Azure or putting their efforts to help people learning and moving to Azure. The case of improvements in features and services provided by Microsoft Azure has contributed to the best azure influencers. This article aims at illustrating a list of the most notable Microsoft Azure thought leaders. The information about the experience of the top azure influencers in Microsoft Azure as well as their body of work is the prime highlight of this article.
So, let's get ahead and check out the significant names in the Microsoft Azure market.
1. Vanessa Alvarez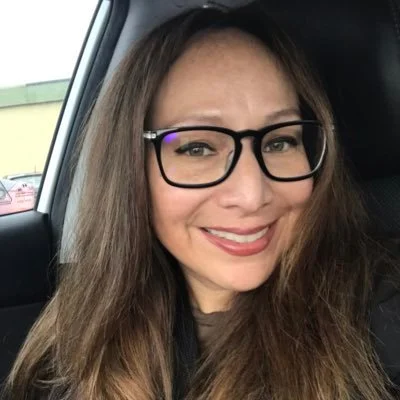 Vanessa Alvarez is one of the most popular azure influencers, and you could hardly find any list of notable azure influencers without her name. Presently, she is working as the Senior Product Marketing Manager. Vanessa leads the go-to-market strategic approaches for hybrid cloud implementations with Azure.
Most important of all, her experience of two years of working with AWS in product marketing, storage solutions, and as Global Marketing Manager for AWS pin a notable achievement in her cap.
She also has an active membership of CloudNow since its foundation. The most notable achievement in her purse, however, is featuring in the tech series of Forbes-women. Her specialties are primarily vested in branding, market awareness, industry analysis as well as development and scaling global marketing programs. Vanessa has also been a staunch advocate of bringing more women and Hispanic professionals into the field of cloud computing.
Follow Vanessa Alvarez on Twitter
2. Chris Pietschmann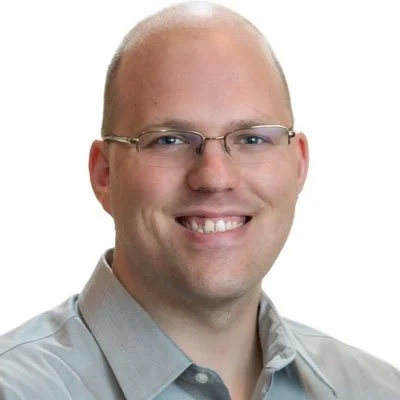 Chris Pietschmann is another formidable mention among azure influencers. The most striking achievement in the portfolio of Chris is the development of one of the popular websites dedicated to Microsoft Azure on the internet i.e., BuildAzure.com. Chris also has the credential as a Microsoft Certified Trainer with experience in training enterprises of varying sizes for the adoptithe on of Microsoft Azure cloud.
Chris obtained his MCSD Azure Solutions Architect certification in July 2015, MCSE: Cloud Platform and Infrastructure certificate and MCSA: Cloud Platform certificate in September 2016. The reputation of Chris as one of the top Microsoft azure influencers was established in June 2015, when he founded Build Azure. The website provides guidance related to various important technologies in Microsoft Azure such as certification, IaaS, PaaS and SaaS as well as Blockchain and IoT.
Chris Pietschmann is also known for his role as a software development consultant related to Microsoft Azure accompanied by specialties in DevOps and IoT. All of these achievements of Chris solidify his reputation as one of the top azure influencers. It can also be observed that his extensive work experience as a cloud solution architect played a huge role in giving rise to a widely popular azure influencer.   
Follow Chris Pietschmann on Twitter
Want to be familiar with the most popular names in the cloud computing industry? Read on our previous blog on the Top Cloud Computing influencers.
3. Lydia Leong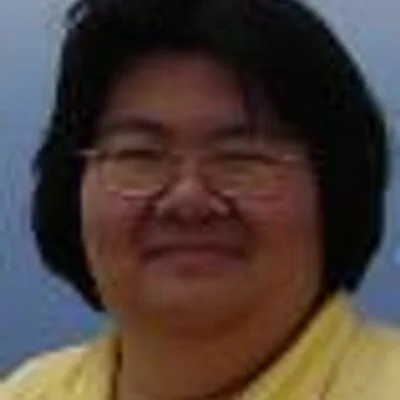 Lydia Leong, presently employed as a VP Distinguished Analyst in Gartner Research since April 2000. With over 19 years of experience in the field of upcoming improvements in the domain of cloud computing, Lydia Leong can be considered as one of the first azure influencers. The work of Lydia with Gartner has been primarily associated with covering different topics including IaaS, cloud server hosting, datacenters, and content delivery networks.
In addition to this, she has also been a voiced her expertise in other crucial areas of technology in cloud computing including Microsoft Azure. In general, she has covered many comprehensive aspects such as information, experience and opinions related to cloud computing. The expertise of Lydia as an analyst also adds another notable feat to her portfolio as an azure influencer.
4. ScottGuthrie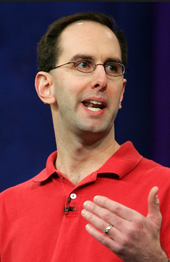 Another prominent name mentioned in discussions on Microsoft azure influencers is Scott Guthrie. Presently, Scott Guthrie works as the Executive Vice President at Microsoft for the Microsoft cloud and AI group. The primary responsibilities of Scott are vested in Microsoft's cloud, AI, database, management and development tools businesses.
In addition, his engineering team is responsible for the delivery of Microsoft Azure, thereby making him one of the most popular azure influencers. Scott has been associated with Microsoft since May 1997 thereby signifying a 22-year long relationship with the company. His long term association with Microsoft makes him one of the most reliable azure influencers.
Follow ScottGuthrie on Twitter
5. Thomas Maurer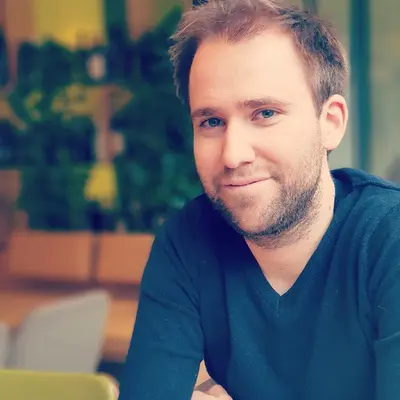 Presently employed as Senior Cloud Advocate at Microsoft, Thomas Maurer is one of the most recognized Microsoft azure thought leaders. He works with the Azure engineering team to interact and engage customers and the azure community all over the world. His work has been exceptional in sharing his knowledge about the Azure platform and obtaining feedback.
Thomas fulfills his role of azure influencers by helping different companies progress easily through the journey of cloud adoption. Thomas has also been providing promising recommendations about adopting Azure as the most suitable cloud platform for running their applications. Thomas could be able to accomplish his role as an influencer through his experience in different collaborations with Microsoft as Azure Advisor and Partner Cloud Solutions Architect.
Get more information about Thomas Maurer on his Cloud and Datacenter Blog: www.thomasmaurer.ch
Follow Thomas Maurer on Twitter

6. Aidan Finn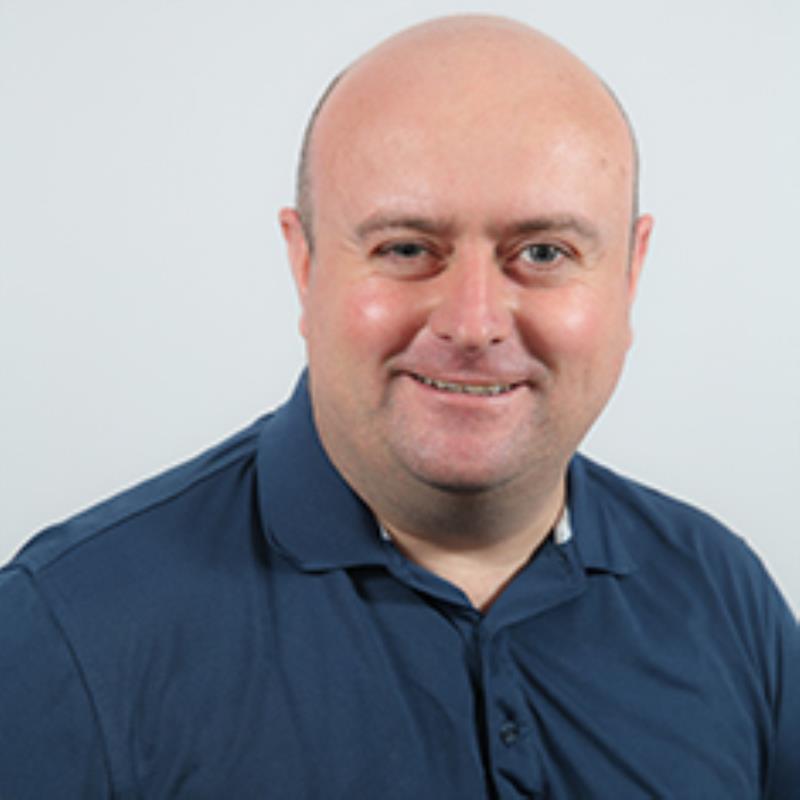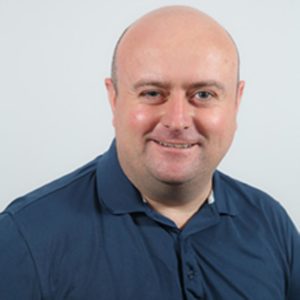 Aidan Finn is presently employed as the Principal Consultant at Innofactor Norway. Innofactor Norway is a Microsoft partner which specializes in cloud consulting services. His name is one of the most noted among azure influencers with recognition as Microsoft MVP. Aidan gained his MVP certification as System Centre Configuration Manager in 2008 and moved to the Virtual Machine domain of expertise a year later.
Aidan achieved MVP in Microsoft Azure expertise in 2017 and has been involved with Microsoft for a considerable period of time. He has been involved with online interviews, launch events and technical reviews for the new training course by Microsoft related to virtualization. The proficiency of Aidan as a cloud computing professional, his association with Microsoft and his roles as a popular author and speaker make him one of the renowned influencers.
Also Read: Top AWS Influencers 
7. Magnus Martensson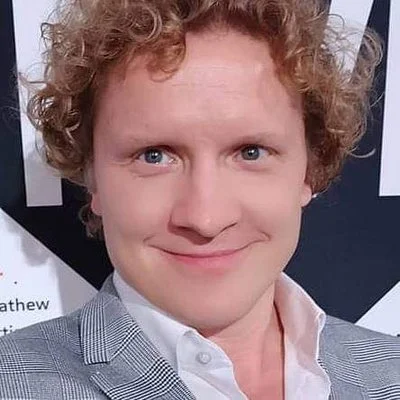 Magnus Martensson is also considered as a powerful name among the best azure influencers in 2020. He has been closely associated with Microsoft Azure since 2012 and has been following Azure since it was launched in 2008 as Windows Azure.
Magnus has also achieved the feat of being the first Microsoft Azure MVP in the Nordic countries and was awarded the honorary title of 'MVP of the Year' in 2012. He also works as a Microsoft Azure Advisor to provide recommendations for Microsoft regarding the future direction on services and products on Microsoft Azure.
Follow Magnus Martensson on Twitter
8. Yves Goeleven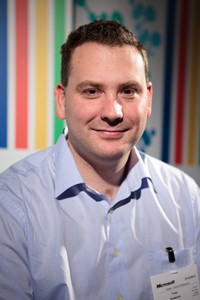 With an IT expertise of over 15 years, Yves is presently one of the most renowned influencers in the sector of Microsoft Azure. The experience of Yves in Microsoft Azure developed promisingly during his employment of five years at Capgemini. He was the leader of Microsoft Community of Practice in Capgemini Belgium and was also the Microsoft Lead on Cloud Computing and XRM.
Subsequently, he founded Goeleven BVBA which was dedicated to the design of messaging based systems for the cloud by using Microsoft technology. He also founded messagehandler.net which is a platform for integration of physical devices, websites, apps and web services all over the world in real-time. The experience of Yves in architecture and design of cloud solutions on Azure also make his name one of the credible additions to this list.
Follow Yves Goeleven on Twitter
9. Nathan Totten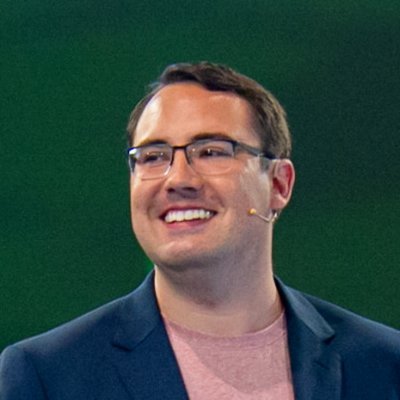 Another addition to this list of azure influencers is Nathan Totten, the Senior Director of Product Management at Salesforce. Nathan's role as a Technical Evangelist for over 2 years at Microsoft was primarily associated with his involvement in Azure. During this time, he developed many sample applications, provided insights for open source projects, attended public speaking events and gained feedback from customers about the use of Microsoft Azure products.
In addition, his role as an influencer becomes credible through his associated with the planning and execution of different experiences in the new Azure portal.
Follow Nathan Totten on Twitter
10. Tobias Zimmergren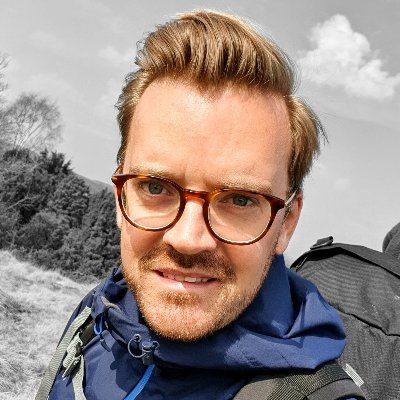 As a Microsoft Azure MVP and a professional cloud consultant, Tobias Zimmergren definitely deserves a mention among the azure influencers in this list. Most important of all, he has been receiving the MVP award for every consecutive year since 2008. His present area of expertise as MVP is primarily dedicated to topics on cloud computing and Microsoft Azure.
He has also served as Microsoft MVP Mentor for over one year in which he was responsible for guiding other professionals in their technical journey.
Follow Tobias Zimmergren on Twitter
11. Timothy Warner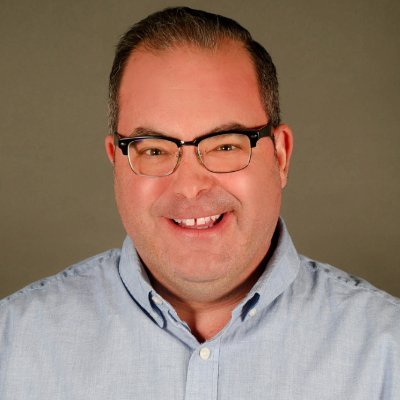 Timothy Warner is one of the prominently active Azure influencers with a comprehensive social media presence on LinkedIn, Twitter, and YouTube. The specialties of Tim Warner in the Microsoft Azure landscape primarily refer to cloud and datacenter management. Based in Nashville, TN, Tim Warner is a four-time MVP award recipient, strengthening his credibility as an Azure expert.
The professional specialties of Tim Warner also include cross-platform PowerShell and Windows Server, which expand his reputation as an Azure influencer. The focus of Tim Warner on enterprise integration and predominantly on Azure DevOps and cloud infrastructure protection also serve as vital reasons for every Azure enthusiast to follow him on various social media platforms.
12. Mike Pfeiffer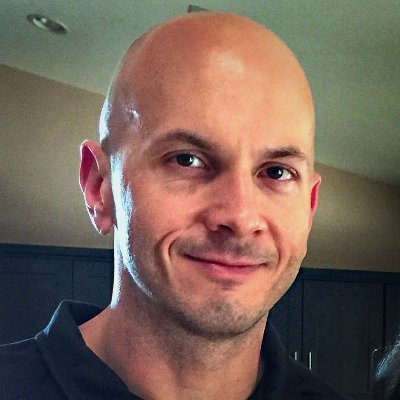 One of the dominant names among Azure influencers that are often discussed in technology communities is Mike Pfeiffer. Presently working as a Chief Technologist at the cloud education platform, Cloudskill.io, which he has founded, Mike Pfeiffer contributes many helpful resources to improve your knowledge regarding the Azure landscape.
The experience of Mike in various roles such as architect, writer, consultant, and speaker with more than a decade in the tech industry strengthen his credibility. He has authored four books and is credited with the creation of more than twenty-five online courses. The online courses of Mike Pfeiffer have helped more than 300,000 learners on different platforms such as O'Reilly Media, Pluralsight, and LinkedIn Learning.
Follow Mike Pfeiffer on Twitter
13. Ravikiran Srinivasulu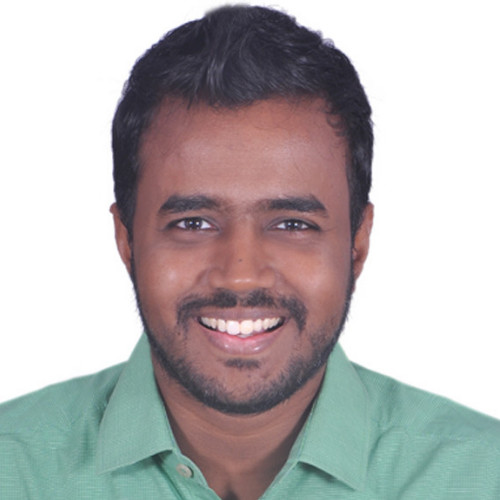 Ravikiran Srinivasulu is one of the common names you must have come across if you were searching for preparation resources for Azure certifications. His website is a trustworthy source for all Azure certification aspirants to find competitive learning resources. The direct approach of Ravikiran in guiding candidates towards the best materials to prepare for their desired certifications is commendable.
He is also an independent cloud consultant and has authored various training courses to help Azure enthusiasts. The specialties of Ravikiran primarily focus on the cloud ecosystem, machine learning, and DevOps. His contributions to healthcare, web analytics, and banking also indicate the diversity of his expertise in the Azure ecosystem.
14. Paul J Swider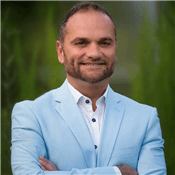 The co-founder of RealActivity, Paul J Swider, is also one of the trustworthy names that pop up among the topmost Azure influencers in present times. Presently working as the CTO of RealActivity, he oversees the technical operations of the organization that emphasizes on streamlining of healthcare research and operations by leveraging the power of Microsoft Azure and blockchain-powered exchange technology.
The most striking highlight in the portfolio of Paul J Swider refers to his experience in computer science and healthcare technology, spanning more than 25 years. Apart from his articles on Microsoft Azure on his website, he is also a notable speaker at Microsoft Azure events such as Microsoft Ignite and Update Conference. The Azure Playbook feature on his website is also a vital tool for followers to explore interesting information regarding Azure, blockchain, business apps, healthcare, and AI, along with helpful bits from the global technology community.
15. Mark Russinovich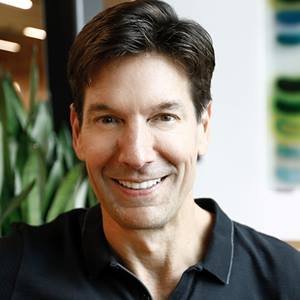 As the Microsoft Azure Chief Technology Officer, the name of Mark Russinovich is not a surprise on this list. However, the reputation of Mark Russinovich as a credible Azure influencer goes beyond his position in the Microsoft Azure hierarchy. He has been a part of Microsoft Azure since the mid-1990s.
As the author of the renowned Sysinternals Windows administration and diagnostic tools and co-author of Microsoft Press Windows Internals book series, Mark Russinovich is a name to reckon with in the Microsoft Azure community. Furthermore, the role of Mark as an Azure influencer is also evident in his participation as a key speaker at industry conferences such as RSA Conference and Microsoft TechEd.
Follow Mark Russinovich on Twitter
Preparing for an Azure interview? Go through these most common Azure Interview Questions and get ready to ace the interview.
16. Carsten Rachfahl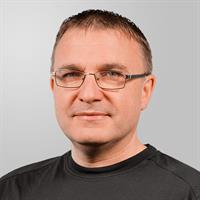 Presently serving as the Microsoft Regional Director in Hallenberg, Germany, Carsten Rachfahl is a promising Azure influencer for Azure enthusiasts. He also holds the recognition of an Azure MVP alongside serving the role of a cloud consultant. Carsten is frequently active on Twitter and posts many helpful resources regarding e-mobility and cloud IT.
Furthermore, Carsten Rachfahl is the lead organizer of the Cloud and Datacenter Conference proving his credible reputation in this field. His website is also a treasure trove of a blog post, webinars, and podcasts. The Microsoft MVP bio is also a comprehensive source of proof regarding his influence and authority in the Azure landscape.
Follow Carsten Rachfahl on Twitter
17. Kelly Sommers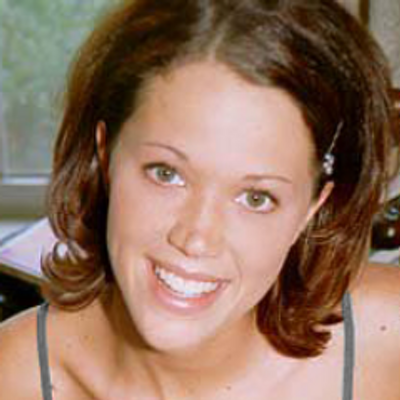 Another notable name that comes up frequently in discussions about the best active Azure influencers is Kelly Sommers. With over 39k followers on Twitter, the profile of Kelly Sommers is a great avenue to stay updated with news and events in the Azure ecosystem. As a four-time Azure MVP and a former DataStax MVP for Apache Cassandra, the open-source database management system, there is little left to doubt her credibility.
Furthermore, Kelly Sommers has garnered a unique reputation of being a 'relentless learner,' thereby showcasing the opportunity for every follower to learn something new from her. Her tweets are all about everything related to Microsoft and the broader scope of the tech industry.
Follow Kelly Sommers on Twitter
18. Ashley McNamara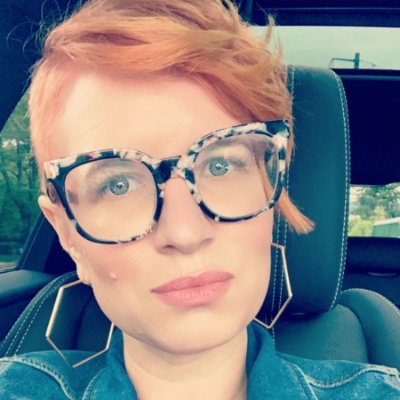 Ashley McNamara is also one of the top names that every Azure enthusiast would love to follow. With over 20 years of experience in the tech industry in different roles, Ashley McNamara has a broad Twitter presence. Her present number of followers on Twitter is almost 54k, implying a lot about her reach in the Azure community. Most important of all, Ashley McNamara has seen the intricacies of professional responsibilities in different roles in the industry.
Some of the notable roles she has served in her experience include startup consultant, front-end developer, developer associate, and an Engineering Fellow. The highlighting factor about Ashley McNamara as an Azure influencer is her passion for fostering Azure education and training. She is also committed to the delivery of promising resources for easing the journey of all new developers.
Follow Ashley McNamara on Twitter
19. Joanne Klein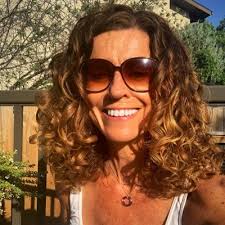 Your search for knowledgeable Azure influencers takes you to the name of Joanne Klein. She is a three-time Microsoft MVP with specialties in Office Apps and Services. She is also known for her specialization in Office 365 and SharePoint alongside Azure. Her role as an Azure influencer is actively evident in her successful blog covering topics related to her specialization.
Most important of all, her user-friendly posts, along with additional interactive content, also make her a favorite of all Azure newcomers. Joanne is also a prominent industry speaker and has supported many organizations with her guidance, best practices, and technical expertise.
Follow Joanne Klein on Twitter
20. Dave Kawula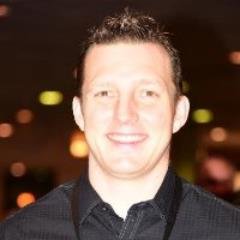 If you search for expertise in an Azure influencer, then Dave Kawula will be your topic choice. He has more than 50 Microsoft certifications to his credit, which show his wide-ranging Azure expertise. Additionally, Dave also has eight Microsoft MVP awards in his name.
Most importantly, Dave is also a well-recognized member of the Azure community, which establishes his credibility further. Apart from this Twitter presence, Dave Kawula also contributes regularly to the notable blog, "Check Your Logs".
There are a number of blogs on cloud computing that you should keep reading to extend your knowledge on various cloud platforms. Check out our list of Top Cloud Computing Blogs and start reading!
Conclusion
Therefore, it can be observed that many influencers have exerted a formidable influence on the development of Microsoft Azure from its basic state in 2010 to what it is now! The names included in this list were found to have promising experience in Microsoft Azure, cloud consulting, cloud architecture, and cloud computing industry analysis.
The majority of the influencers included in the list were found out to be Microsoft Azure MVPs which shows their association with the Azure platform. In addition, the entrants in the list were also involved considerably in technical evangelism through writing blog posts, communicating and engaging with customers as well as the community of Microsoft Azure. This clearly shows that it takes a lot to become a Microsoft Azure influencer, isn't it?
If you are the one aspired to build a successful career in Microsoft Azure, it is highly recommended that you should follow all these or some of the Microsoft Azure influencers. Also, to help you in your Microsoft Azure journey, we offer online courses and practice tests for the Microsoft Azure certifications. Check out our Azure certifications training courses and get ahead for a bright future!