The Dawn of the 21st century witnessed the enormous rise of certain breakthrough innovations that were capable of disrupting modern human interventions with computers. Cloud Computing was one of those futuristic technologies along with Artificial Intelligence (AI), Big Data and IoT (Internet of Things).
Although these technologies are interdependent to each other, there's a conspicuous demand for people who are specialized in each of these fields. If you want to make career progress in any of these fields, say cloud, for example, it'd be a wise idea to chase the key influencers in that field. The purpose of this article isn't different – from acquainting you with the best cloud influencers and thought leaders whom you can follow to achieve your aspirations in the cloud computing industry.
Before making a list on cloud computing thought leaders, it is good to know the benchmark used for this listing. This selection includes cloud influencers from both the technology and business sectors who have exhibited their skills to improve their company's growth in cloud business as well as to grow their personal brand.

The Ultimate List of Top Cloud Influencers and Thought Leaders You Should Follow 

in 2020
The aim of this article is to provide you with an ultimate list of cloud computing influencers you should follow. This list of top cloud influencers includes cloud security influencers, cloud virtualization influencers, cloud technology researchers, journalists, and much more.
You can find cloud computing influencers who are working in top cloud service provider companies like AWS, Microsoft, VMware, etc. on this list. You can find the names of many of these cloud influencers under many other technology domains as well.
So, get ready to find out the list of most influential people in cloud computing.
1. Werner Vogels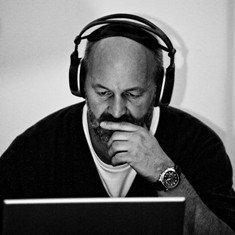 This name won't be unfamiliar to you if you solemnly follow the evolution of cloud computing. Yes, Vogels is one of the masterminds behind Amazons' AWS (Amazon Web Services), the global cloud computing leader. He is currently the chief technology officer and vice president of Amazon.
Obviously, he deserves a prominent place in the list of best cloud influencers you should follow. Top technology portal Wired.com has included his name on the top position in their list of top 10 cloud influencers. According to the popular blog ReadWrite, he is one of the cloud's most influential executives.
Follow Werner Vogels on Twitter
Also Read: Top 10 AWS Influencers
2. Scott Guthrie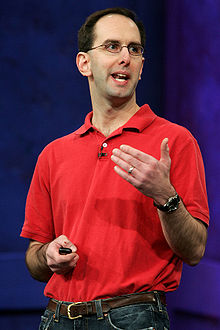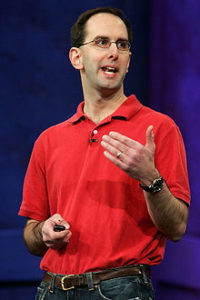 When we look for cloud influencers, we can't limit our search towards any specific cloud provider, say for example AWS. We need to find influencers in platforms like Microsoft Azure, Google Cloud, VMware and so on. Scott Guthrie can be an excellent choice to put on your list when you need Azure cloud influencers. This man is such an influential person on the global cloud computing arena.
Now, he is the Executive VP of the Cloud and Enterprise group in Microsoft. He is best known for developing the popular server-side framework- ASP.net, along with his colleague Mark Anders at Microsoft. Moreover, he is now responsible for managing all in all operations related to Azure at Microsoft. So, it will be a huge loss for you if you are not following him for the real-time cloud updates on Azure.
Follow Scott Guthrie on Twitter
3. Jeff Barr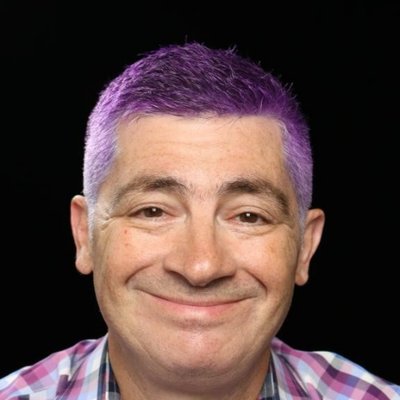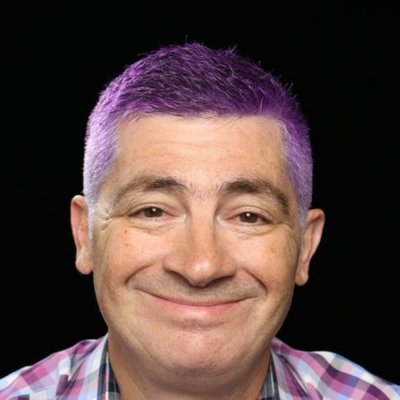 This man is the vice president and chief evangelist at Amazon Web Services. He was a critical member in the core team that developed AWS from scratch. Till date, he has written near 3000 blog posts on AWS blog that has been helping customers to know even the slight developments happening in the cloud sphere.
No matter whether you follow hundreds of cloud computing influencers on various social platforms, your list won't be complete if you avoid the real cloud legends like Jeff Barr. He is also maintaining a personal blog namely "jeff-barr.com".
4. Tristan Nitot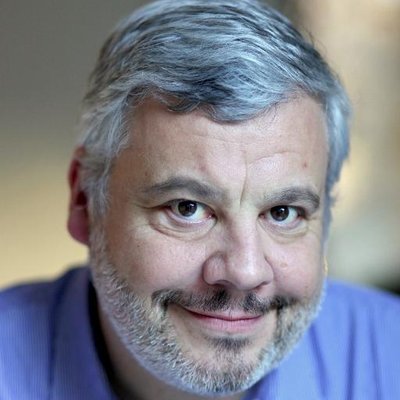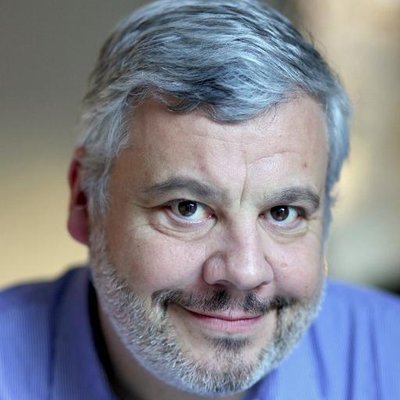 Tristan Nitot is the VP Advocacy at Qwant who is specialized in open source internet technologies. He has been the Principal Evangelist at Mozilla Corporation and the president of Mozilla Europe. He was the key person behind the creation and management of the official Mozilla blog for years.
His cloud mission started after he left Mozilla to join the Cozy Cloud as Chief Product Officer, a cloud solution that empowers users with their personal data. He is also a speaker and a strong privacy advocate. He is also managing a personal blog namely "Standblog".
Follow Tristan Nitot on Twitter
5. Adrian Cockcroft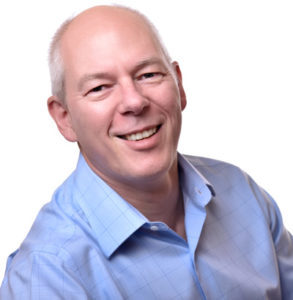 He is the Vice President of Cloud Architecture Strategy at Amazon AWS. He is known as the master brain behind Netflix's cloud infrastructure. He worked in Netflix for around 6 years. During that tenure, he redesigned the entire company's streaming services and processes and migrated to run on the top of AWS cloud.
After Netflix, he worked at Battery Ventures where his role was to diminish the hurdles during the migration of large enterprises to native cloud infrastructure. He is keen to regularly interact with AWS customers and developers through summits and forums around the world. Adrian will be a perfect addition to your list of cloud influencers and thought leaders.
Follow Adrian Cockcroft on Twitter
Also Read: Top Cloud Computing blogs in 2020
6. David Linthicum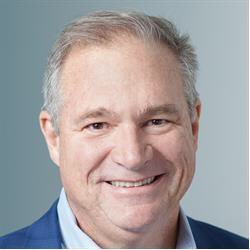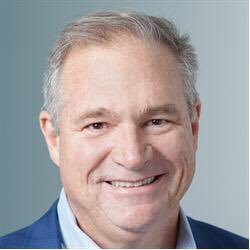 David Linthicum works as the chief cloud strategy officer at Deloitte Consulting. He has more than 25 years of experience in various technology domains. From 2010 onwards, he's also writing for InfoWorld, the prominent information technology blog. He was chosen by Information Week magazine in their list of "9 Cloud Computing Pioneers" in 2013.
He has published more than 13 books on computing, has written over 5000 articles, and presented more than 500 conferences in addition to appearing in various TV and radio talk shows related to technology. His exceptional proficiency in the cloud is sufficient enough to put his name to the list of cloud computing thought leaders of this time.
Follow David Linthicum on twitter
7. Ian Moyse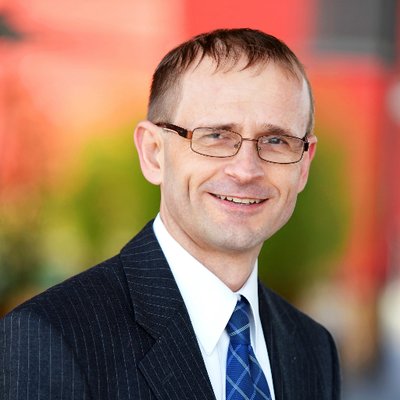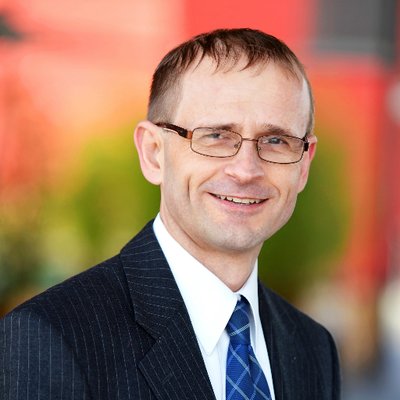 You can find the name of Ian Moyse under the list of cloud computing thought leaders in addition to several other areas like the Internet of Things (IoT), Software as a Service (SaaS), etc. Currently, he works as the sales director of Natterbox – a popular cloud telephony service that provides telephony services that are managed within the Salesforce platform.
He maintains his own blog namely Cloud Matters that discusses various issues that come under Saas, Iaas, Paas and IoT platforms. Besides, you can find his guest blogs on Oracle, Maximiser, Equinix, Miller Heiman, Cloudtech and many more. Also, he often gets ranked in various lists of cloud influencers, IoT masters and data security experts. He is a popular keynote speaker as well.   

8. Duncan Epping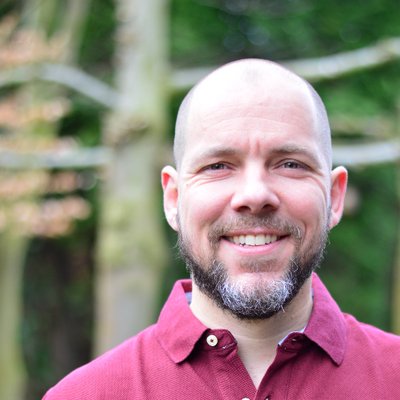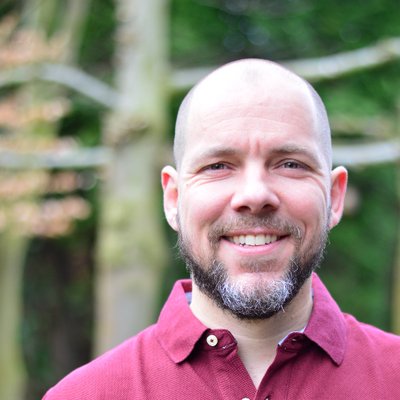 He is the Chief Technologist – Storage & Availability at VMware, a leading cloud & platform virtualization provider. He is recognized as one of the top 50 most influential leaders globally on Storage & Availability along with cloud and virtualization.
In the storage & availability domain, he has acquired 5 patents till now. He is also the first VMware certified design expert. Also, he is an avid blogger on virtualization platform and a regular keynote speaker. You can check his articles on virtualization blog "Yellow-Bricks.com"
Follow Duncan Epping on Twitter
9. Simon Wardley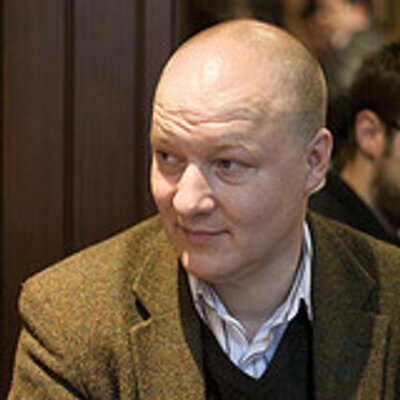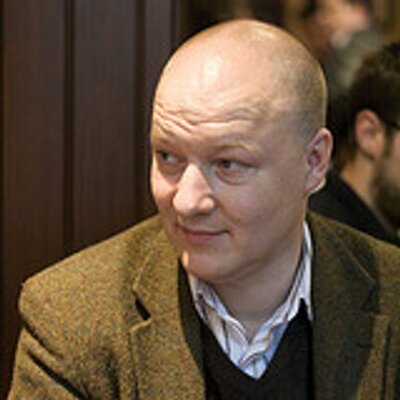 As a seasoned executive, Simon Wardley has assisted many companies in various sectors like retail, FMCG, etc. to formulate future IT strategies needed for their business ecosystem to survive. There is a crucial role played by this man behind the early dominance of companies like Canon and Ubuntu over the cloud space. Now, he is the advisor of Leading Edge Forum (LEF), one of the top IT research & advisory firms in the world.
Formerly, he was the advisory board member of Cloud Scaling and Hyperledger. Also, he served as the advisor to Enstratius, the cloud management platform which is now a part of Dell. Moreover, he maintains a blog namely "Bits or pieces?" that discusses many unknown facts on the basics of cloud computing. This solid background in the cloud is more than enough to include his name in the top cloud influencers of 2020.
Follow Simon Wardley on Twitter
10. Wendy Nather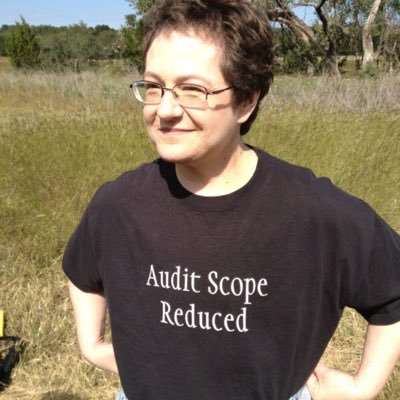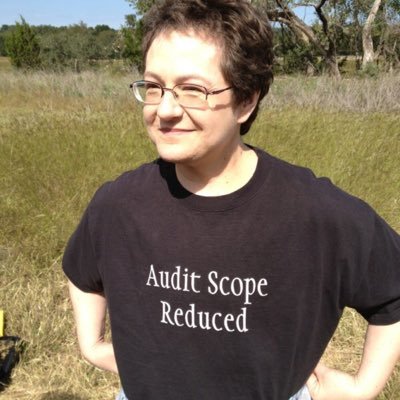 She is the Director of Advisory CISOs at Duo Security (now acquired by CISCO). It is the book "The Cloud Security Rules" that gave her fame and reputation as one of the top cloud security influencers today. She co-authored this book along with fifteen other authors.
Also, she was chosen by SC Magazine to include in their list of Women in IT Security "Power Players" in 2014. She has field expertise in various domains such as threat intelligence, risk analysis, incident response, and identity & access management in addition to cloud security.
Follow Wendy Nather on Twitter
Check out top 10 Cloud Computing Skills you need to pick up in 2020
11. Bernard Golden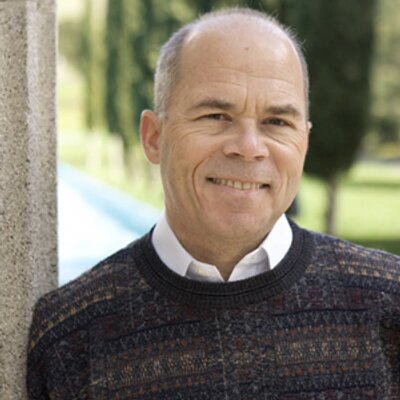 Bernard Golden is popularly known as the author of Virtualization for Dummies, the bestselling book ever published in the virtualization domain. He is the vice president of cloud strategy at Capital One and CEO at Navica. He has been a cloud computing-virtualization advisor for CIO magazine. Also, he is a technology visionary who's named by Wired.com as one of the ten most influential people in cloud computing.
His personal blog "bernardgolden.com" contains comprehensive information on his speeches, books, training courses he's offering, and the latest incidents that happen over the cloud world. He definitely deserves a place in our list of cloud influencers and thought leaders to follow.
Follow Bernard Golden on Twitter
12. Lydia Leong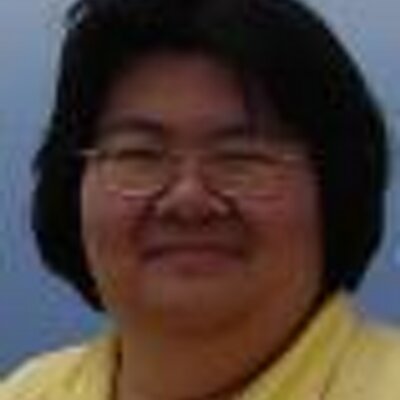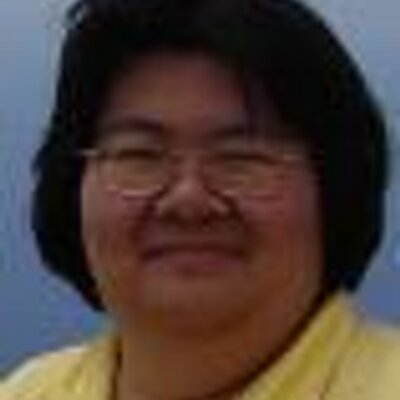 The renowned analyst at Gartner, Lydia Leong is one of the pioneer cloud experts to cover cloud technology from its onset. She has around 25 years of industry experience in various cloud domains such as cloud strategy, management & governance, cloud managed service providers, content delivery networks, hosting, data centers, platform as a service (PaaS) and infrastructure as a service (IaaS).
Generally considered as one of the most influential people in cloud computing, Lydia Leong specializes in the digital transformation of organizations along with assisting vendors and investors with strategic research partnerships. If you're looking for a list of indisputable cloud computing thought leaders to follow, her name can be definitely placed in that list. 
13. Vanessa Alvarez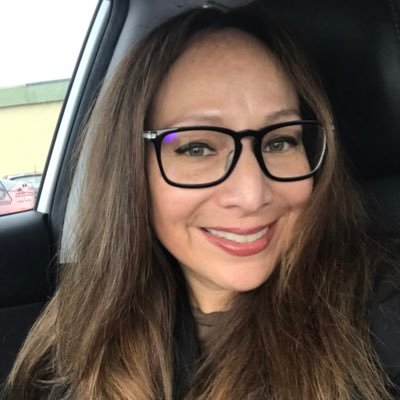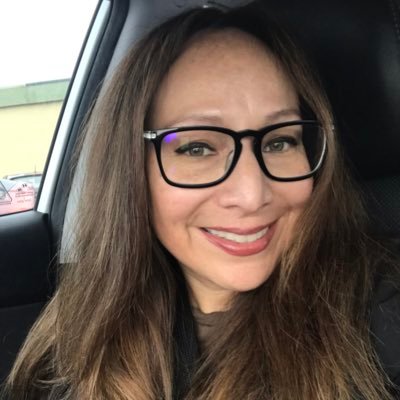 Another strong woman in tech, Vanessa Alvarez is the senior product marketing manager at Microsoft with more than 15 years of industry experience in technology. Her experience and expertise in cloud computing with companies like AWS, Forrester, Scale Computing, and Microsoft is more than enough to place her in the list of cloud influencers you should follow.
She was also featured in Forbes's Woman in Tech Series. In addition to cloud computing, she has proven her competence in a number of related disciplines such as analytics, machine learning, artificial intelligence, edge computing, distributed systems and their architecture etc.
Follow Vanessa Alvarez on Twitter
Also Read: Top Cloud Computing Trends
14. Lori MacVittie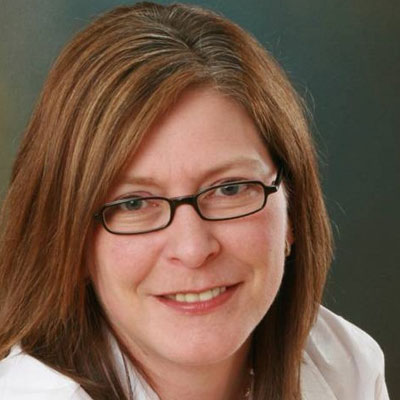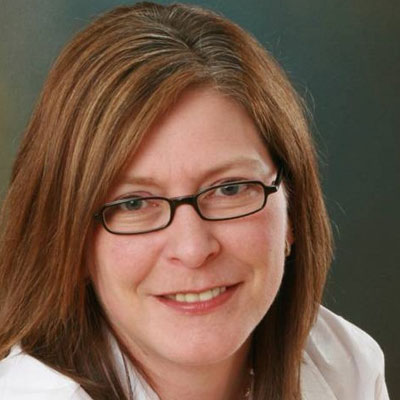 If you are specifically looking for cloud security influencers, Lori MacVittie is a cloud expert you can't ignore. She is the principal technical evangelist in F5 Networks, a company that specializes in application services and application delivery networking (ADN). Before joining F5 Networks, she was a member of the advisory board at Cloud-Now, a non-profit consortium of the top women in cloud computing.
There, she had chosen in the list of top 10 women cloud influencers for the consecutive years. Apart from cloud security, her expertise ranges from application development application integration, application delivery, application infrastructure, application security to SDN, and DevOps.
Follow Lori MacVittie on Twitter
15. Brandon Butler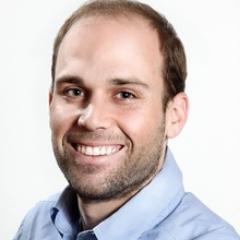 He is a senior research analyst at IDC's network infrastructure where he is responsible for covering enterprise networks. His job is mainly concerned with market and technology trends related to WLAN, WiFI, SD-WAN and network management. Before moving to this role, he was a senior editor at Network World where he had the reputation as a top cloud computing reporter.
In the blog page of Network World, you can still view his old posts regarding cloud adaptation and transformation. So, if you are specifically looking for the cloud influencers who post regular updates regarding cloud adaptation, this man must be included in your list.
Follow Brandon Butler on Twitter
16. Gordon Davey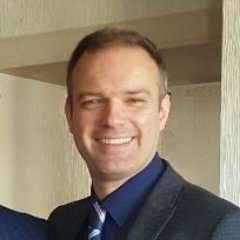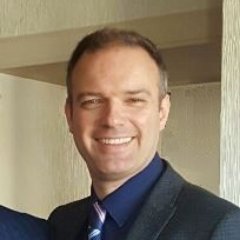 This man considers as it's his duty to try for simplifying and raising awareness regarding better utilization of cloud computing services to the enterprises. Currently, he is the head of cloud architecture at Willis Towers Watson, a global risk management & insurance company.
He follows a multidisciplinary approach to cloud whereas his specialties include all the 3 different cloud models, i.e. Software as a Service (SaaS), Platform as a Service (PaaS) and Infrastructure as a Service (SaaS). He has proven his expertise in public, private and hybrid cloud infrastructures in addition to cloud strategy & governance. Suggesting his name in the list of cloud influencers won't be a wrong idea in any way.     
Follow Gordon Davey on Twitter

17. Michelle Bailey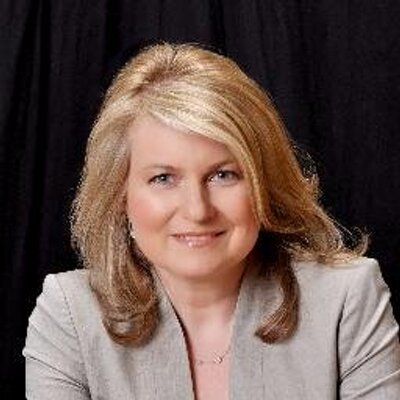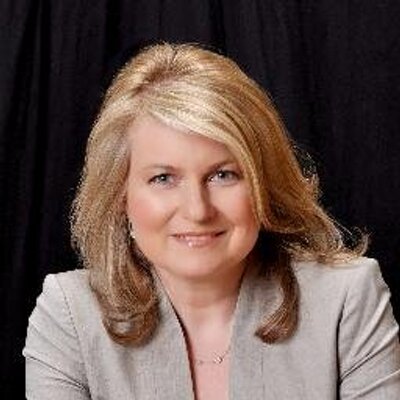 She is the GVP/GM & Research Fellow at International Data Corporation (IDC) who has exhaustive knowledge and expertise in cloud computing, data analytics, and market research. Formerly, she was the Chief Research Officer at 451 Research where she had responsibilities of the company's digital infrastructure and data strategy.
She was quite successful in quantifying the impact of disruptive technologies to formulate a digital strategy for the company during her tenure in 451 Research. Also, she is one of the early analysts who has quantified the long and short-term impacts of cloud computing in the tech industry.
Follow Michelle Bailey on Twitter
18. Lauren Nelson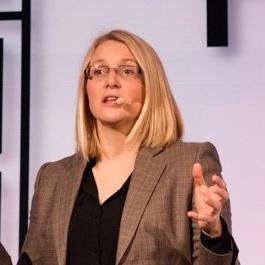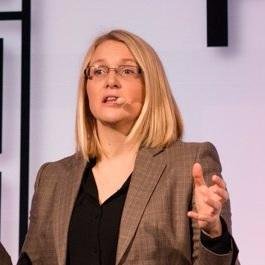 She is the principal analyst at Forrester Research, a leading market research company that deals with providing advice on the potential impact of technology in our day to day lives. Currently, she bears the role of Forrester's private infrastructure-as-a-service (IaaS) cloud lead.
She has proven her expertise in a wide variety of cloud-based concepts including cloud adoption trends, cloud economics, cloud strategy development, customer use cases, green implications of cloud computing and strategic right sourcing of applications. There won't be anything that hinders you for including her in your list of cloud influencers to follow.
Follow Lauren Nelson on Twitter
19. George Anadiotis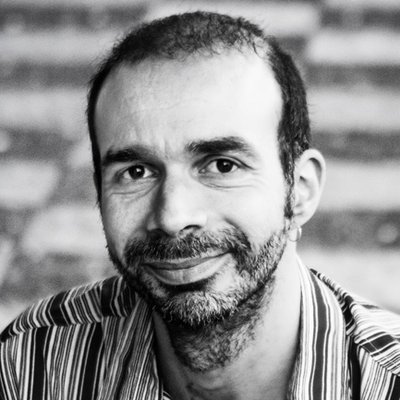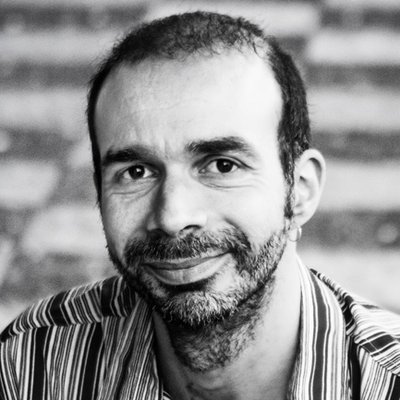 This man's expertise isn't limited to the cloud but to a wide variety of trades including data modelling, blockchain, big data, analytics, quality assurance, software engineering, operations support and much more. Anyhow, his competence in the cloud can't be questioned. Currently, he's the principal consultant of Linked Data Orchestration, a business consulting firm founded by himself.
Throughout his career that spans over 18 years, he accomplished various job roles such as analyst, journalist, engineer, social entrepreneur, researcher, consultant and many other. He is also a contributor to ZDNet for handling big data topics. Once you follow him, you'll surely get benefited from his practical experience on how these various domains interact with cloud technology.
Follow George Anadiotis on Twitter
20. Marc Weaver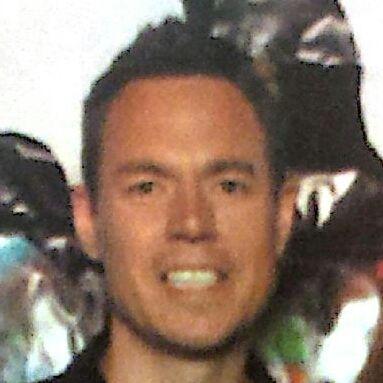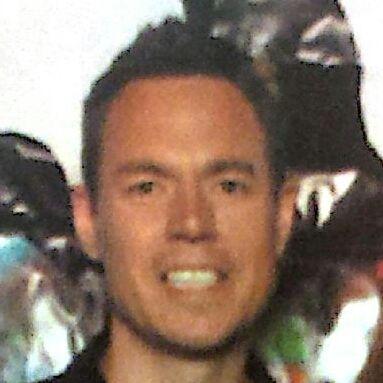 As a cloud migration expert, you can see Marc Weaver in many of the cloud influencers lists. He is the founder and CEO of databasable, a company that provides an all-in-one solution for the AWS queries of its customers.
He has over 15 years of experience as a database administrator in database management across different companies. Through his company platform, he aims at consolidating, securing and simplifying businesses' database environments by moving them into cloud backed by AWS. 
Final Words
If you try to perceive things in an entrepreneur's perspective, you can get to know more about the importance to follow cloud computing thought leaders in your industry. As your business progresses, it can be difficult for you to cope with the increased cost and complexity of work. It isn't a secret that adopting cloud technologies can significantly alleviate such extra efforts.
But, how effectively you can transform your business infrastructure with the cloud will remain the same unless you carefully observe and implement the expertise of the best cloud influencers you have already familiarized from this guide. In case, your intention is the quick progression in your career ladder as well, following these cloud experts can bring the same results as we stated above. So, wisely pick the cloud influencers and try to learn from them. 
A cloud practitioner certification and the persistent knowledge shared by these top cloud influencers will help you build a successful career in the cloud industry. We can help you with the best in industry Cloud Computing Certification Courses to become certified. Join us now to have a bright future as a cloud expert.
Want to know more about cloud computing? Join Whizlabs Forum and start a discussion with the experts.