Microsoft has made formidable advancements in the IT sector since its inception. One of the notable contributions of Microsoft in recent times is Azure. Cloud computing is on the rise now, and every business is joining the trend by adopting cloud migration. The advantages of cloud computing are very appealing for every modern business, thereby creating a huge demand for solution providers.
The present cloud computing services landscape has three prominent names, such as AWS, Azure, and Google Cloud. The efforts of Microsoft to enter the cloud computing scenario are the considerable reasons for Azure's popularity. In this Microsoft Azure tutorial, we shall explore the basics of Microsoft azure such as its history. Also, the discussion would throw some light on azure services, certifications, and pricing concerns.

Microsoft Azure Tutorial – Join the Trend
The foremost aspect of our discussion would be an introduction to Azure. Before that, let us take a brief overview of cloud computing benefits. Cloud computing helps in quick deployment of large compute environments and faster deallocation of redundant systems. Also, cloud computing simplifies the deployment of conventionally complex systems such as load balancers.
Most important of all, cloud computing ensures facility of highly cost-effective computing environments. Well, you cannot neglect a basic overview of cloud computing in a Microsoft azure tutorial, can you? The impact of cloud computing is visible in the predicted growth for the public cloud market. The growth of the public cloud market to $178 billion in 2018 from $146 billion in 2017 is proof.
Presently, Azure, AWS, and Google Cloud share the largest piece of the pie in the cloud computing market at 76%. This implies the vast opportunities that lie for organizations and aspiring cloud computing professionals. A career in the thriving and ever-growing Microsoft Azure platform can provide exceptional benefits. Therefore, your interest in learning about Azure is rightly justified!
Whether you are a beginner or have gained some experience in Microsoft Azure domain, it's good to follow top Azure Influencers to remain in line with the Microsoft Azure trends and updates.
Introduction for MS Azure
Now, let us focus on our introduction to Azure. Azure is the cloud platform of Microsoft, just like Google Cloud of Google and AWS of Amazon. The platform provides necessary help for using cloud computing resources of Microsoft. Setting up a massive server can require large investments, physical space, and efforts.
In such cases, Microsoft azure provides much-needed help through its resources. The resources can include virtual machines, tools for analytics and monitoring, or faster data processing. Azure found its early appearance in October 2008 but didn't go live until the end of February 2010. Microsoft introduced the new name 'Microsoft Azure' in 2014 after excluding the old name of 'Windows Azure.'
Azure acts as a service platform for SQL services, various live services, and .NET services. The two notable releases of Azure are the Microsoft Azure v1 and Microsoft Azure v2. The Azure v1 is JSON script-driven as compared to the v2. The new Azure v2 provides a better and interactive user interface for simple and easy learning.
Benefits of Microsoft Azure
Now, we shall extend this Microsoft Azure tutorial by including the benefits of Azure for businesses. Let's have an insight into the top benefits of Azure that makes it a go-to cloud platform for your business.
Azure helps in reducing the cost of hardware by a considerable amount. Microsoft Azure pricing follows a subscription-based model that charges users for resources consumed by them. The lower operational costs become evident in MS azure with the limited requirement of infrastructure maintenance.

The easy implementation approaches, along with improved security in MS azure, are also prominent reasons for its popularity.

Most important of all, the flexible backup and disaster recovery alternatives with MS Azure improve its credibility.

Azure stores backup of all your significant data that you can recover in a simple process. The interesting highlight in azure services for cloud-based backup and recovery is the time savings and avoiding massive up-front investments.

Another interesting aspect of MS azure is the facility for improved collaboration. Azure enables team members to access, edit, and share documents without any restrictions of time and location.

The use of timestamps for recording activity and data also present credible reasons for adopting MS azure. It results in better transparency and accountability.
Also Read: Top Microsoft Azure Trends in 2019
Reflection on Azure Fundamentals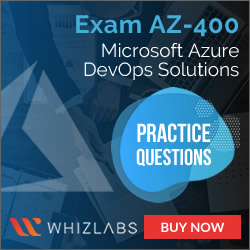 The importance of Microsoft Azure fundamentals is also an important concern for this introductory guide on MS Azure. We can refer to the fundamentals as Microsoft Azure basics. A discussion on the fundamentals of Azure is the mandatory addition in every Microsoft Azure tutorial. Based on our understanding of the discussion until now, Azure is a public cloud application platform.
You can find different cloud services on azure such as computing, storage, networking, and analytics. Users could select the services for the development and scaling of new applications on the cloud. Also, users could choose to run existing applications on the cloud with MS Azure. You can identify different categories of Azure services in the Azure portal, which helps in accessing all Azure features and services.
In addition to the Azure features and services, users can also access various Azure compute models. Each compute model has specific roles and responsibilities. Users could apply each model individually or in combination for developing the right foundation for their applications. The most important factor in this context refers to maintaining coherency between the selected approach and the problems at hand.
Getting Familiar with Microsoft Azure Services
After a reflection on the Microsoft Azure Fundamentals, let us move towards the services on Azure.
The foremost service on Azure refers to compute services. Compute services are one of the common entries you can find in almost every Microsoft Azure tutorial. Compute services include virtual machines, functions for serverless computing, virtual machine scale sets, and batch for containerized batch workloads. Also, compute services include cloud services for the development of cloud-based apps and APIs. You can also find the Service Fabric service for container orchestration and microservices.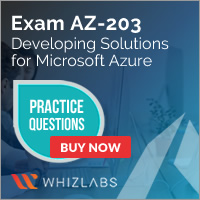 Networking is another formidable service on Azure. The cost-effective Microsoft Azure pricing helps you leverage networking compute services on Azure better. Some of the notable networking services on Azure include the Virtual network, VPN gateway, application gateway, Load balancer, and others.
Storage services are also important mentions in the services section of any Microsoft Azure tutorial. The storage services include Queue, Disk Storage, Blob along with Backup and Site Recovery as well as Data Lake Store.
In addition to these services, you can also find other services on Azure such as containers and database-related tools. Azure services also include the services related to data and analytics, Internet of Things, developer tools, and security. The facility of AI and cognitive services along with identity management services also account as significant additions in services of Azure.
Certifications for Microsoft Azure Professionals
Now, let us outline some of the major Azure certification alternatives. Why? This Microsoft Azure tutorial aims at informing readers about the career prospects in MS azure platform. A brief understanding of different role-based Azure certifications can help aspiring candidates in finding out the most suitable Azure learning path.
The most basic entry in the Azure certification list is the Azure Fundamentals certification. This certification has the code AZ-900, and it helps in obtaining a comprehensive awareness of basics in Microsoft Azure. The importance of AZ-900 certification is for new candidates in the field of MS azure. If you are new to MS Azure, AZ-900 is not mandatory, but it can prepare a strong foundation for you. Remember that every Azure learning path should start with the promising and comprehensive knowledge of Azure basics.
The next certification in this Microsoft Azure tutorial is the AZ-103 certification. This certification is ideal if you want to pursue a career in Microsoft Azure administration. The other certification path refers to the job role of an Azure solutions developer. You can pursue the AZ-203 certification with the title 'Developing Solutions for Microsoft Azure' for becoming an Azure developer.
Helpful Resources:

How to Become an Azure Developer?

How to become an Azure Administrator?
The next step in your career as an Azure developer or Azure administrator would be the AZ-400 certification. The AZ-400 certification deals with Microsoft Azure DevOps solutions. Another important certification in Azure platform relates to the job role of an Azure solutions architect. You have to qualify two certification exams to gain validation as certified Azure solutions architects. 
AZ-300 validates your capabilities in Microsoft Azure Architect Technologies. On the other hand, the AZ-301 certification exam proves the skills of a candidate in Microsoft Azure Architect Design. Also, you can pursue AZ-500 certification exam for expertise in Microsoft Azure Security Technologies. Microsoft Azure also provides two specialized certification alternatives in the form of 70-487 and 70-537 certification.
70-487 relates to the development of Microsoft Azure and web services. 70-537 relates to the configuration and operations of a hybrid cloud with Microsoft Azure Stack. Recently Microsoft has launched two certifications for the role Azure data engineer i.e. DP-200 and DP-201. You need to pass both of these certifications to validate your skills in designing and implementing an Azure data solution.
So, you can go for the Azure certifications as per your role and interest. It is always recommended to validate your skills and expertise with a certification. Besides a higher paycheck, there are several reasons to get a Microsoft Azure certification. So, get one and bring your career one level up.
Also Check: Microsoft Azure Certification FAQs
Final Words
On a concluding note, we were able to understand the importance of Azure in the present public cloud market. Azure is a cost-effective and secure alternative for the migration of legacy systems and applications to the cloud. The different details in this discussion reflect on the fact that Azure is all set to dominate the cloud market.
Detailed reflection in this brief tutorial also helps us in understanding that Azure relies on diverse services and effective pricing.MS Azure also provides extensive security, thereby implying the justification for its popularity. This Microsoft Azure tutorial also helps in concluding promising opportunities in MS Azure.
If you want to have a successful career in Microsoft Azure, get a role-specific certification and give global recognition to your skills. To help you in your cloud career, we've launched online training courses and practice tests for Azure certifications. Enroll now for Microsoft Azure certification training courses and prepare to become a Microsoft Certified Azure professional!
So, if you are ready for a career in MS Azure platform, this might be the right time