Technology and the most recent addition that drives the present world is 'cloud computing.' Cloud computing has reformed traditional perspectives on technology. Many service providers have emerged in recent times and have made a strong impression in the cloud computing domain. Microsoft Azure is one of the prominent names you can find in the cloud computing landscape.
As a result of digital transformation, a large number of companies are focusing on the migration of their applications and legacy systems to the cloud. Integration of the cloud in business strategies has become a common event for every business.
This implies that organizations should look for industry trends in cloud computing to capitalize on them for business benefits. The following discussion would provide a brief insight into Microsoft Azure and its different services. However, the major portion of this discussion will focus on Microsoft Azure trends.
Get Familiar with Microsoft Azure
Before an illustration of Microsoft Azure trends 2019, it is essential to focus on an overview of Microsoft Azure. Microsoft Azure can be defined as a combination of different cloud computing services that include open and proprietary technologies. The proprietary technologies are provided by Microsoft and include the remotely hosted as well as managed versions. The open technologies include examples of Linux distributions that can be deployed on a virtual machine.
The pricing of Azure is dependent on the consumption of resources rather than reserved capacity. This means that you don't have to install on-premise servers or lease physical servers from traditional data centers. The pricing of Azure services is based on the type of services, storage, and physical locations for hosting Azure instances. Some of the notable Microsoft azure cloud services other than storage can be presented as follows.
HDInsight is provided as a customized Hadoop deployment.

Azure Media Services is a reliable source for cloud-based services for video playing, transcoding, content protection, and indexing.

Azure IoT Suite provides many alternatives for the connection and monitoring of devices and the provision of analytics and telemetry services.

The Azure Redis Cache is a managed variant of the Redis data structure server.

Azure Search provides managed search services based on OData.

Azure Cosmos DB provides the benefit of a hosted NoSQL database.
Aspired to build a career in cloud computing? Here's the top 10 cloud computing skills that you need to pick up this year for a successful cloud career.
The Top 5 Microsoft Azure Trends
The cloud computing domain is always evolving and to keep up with the technology, Microsoft Azure also keeps on growing with the new trends. So, whether you are an Azure professional or business who has adopted the Azure cloud platform, it is essential to get familiar with these latest Microsoft Azure trends. So, let's have an insight into the top industry trendS for Microsoft Azure.
1. Moving Towards Machine Learning and AI
One of the top Microsoft Azure Trends 2019 is related to the growth of machine learning and AI. Undoubtedly, machine learning and AI have taken the centerstage of cloud computing in the last two years. Businesses could be able to improve productivity, and product quality within a limited timeframe be leveraging these two technologies. Machine learning and AI have the potential to reduce resource constraints on companies.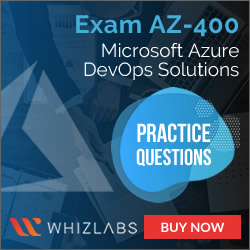 These technologies have been driving Azure services to improve accessibility to AI. Azure had also launched a preview of new machine learning services to help companies optimize their cloud investments. The benefits of creating smart solutions with better structure and orchestration of machine learning lifecycle cannot be ignored.
Present Microsoft Azure trends suggest the introduction end-to-end trusted platform for providing competitive machine learning services. The preview of Batch AI is available now. It is slated to change the approaches of companies and developers to deal with machine learning and artificial intelligence. Also, Batch AI is intended to support deep learning combined with flexible and scalable technologies.
Who are the most influential people in the Microsoft Azure? Check out our list of 10 best Azure influencers and follow them on social channels.
2. Leveraging the Internet of Things Trend
Another one of the top azure trends is related to the Internet of Things. The revolutionary changes in market requirements and business dynamics have brought prominence to IoT. Internet of Things has provided a hefty boost to the cloud platform in recent years. IoT is one of the crucial topics for companies vested in application development. Why? Smartphones and tablets are the next big thing for businesses.
With frequent access to the internet, every company is liable to shift to the mobile and web front. Therefore, Microsoft azure trends are directed towards the notion of location-based support services to users. These support services would be most likely tailored to the objectives of developing and deploying location-sensitive apps. Users could be able to add geographic contexts to their data to provide dynamic information and richer insights.
Furthermore, users could be able to collect and respond to data specific to the needs of your customer. The preview of Azure IoT Hub Device Provisioning services is an example of Microsoft azure trends in line with IoT. Customers can use these provisioning services for configuration of zero-touch device provisioning. This unique cloud offering of Azure can help in providing registration and configuration of devices on the cloud.

3. Better Focus on Security
Security can be presented as one of the formidable Microsoft Azure trends presently. Security is an industry-wide trend in the world of cloud service providers. The features of encryption and compliance in Azure make it a popular choice among customers as well as the US government. Therefore, azure can be trusted for credible levels of security on the cloud. The evolution of cloud technology has also brought many complex threats along with it! The majority of Azure projects are deployed with security concerns in mind to address the fluctuating needs of clients with effectiveness.
Must Read: Top Cloud Computing Blogs You Should Read in 2019
4. Rise of Edge Computing
The fourth mention in the list of top Microsoft Azure trends relates to Edge computing. This trend associates directly with the rising use of smartphones and devices connected to the internet. The growth of Edge computing also happened concurrently in the last one year. Edge computing is presently accounted for as an improvement over the conventional limits of computing application, services, and data. Why?
The most basic reason for the popularity of edge computing is the demand of organizations for running applications with real-time services. Examples of real-time local data analytics applications can validate the demand for edge computing. So, Azure IoT Edge is the outcome of Microsoft azure trends focused on edge computing. Azure IoT Edge provides the flexibility of running cloud intelligence directly on IoT devices.
5. The Cloud is Becoming Simpler!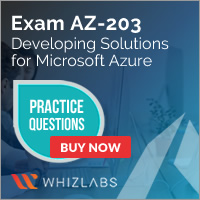 The final and most important among Microsoft Azure trends is a simplification of the cloud. The cloud has become a trusted and powerful tool adopted by companies all over the world. Also, companies are finding easier and accessible ways for adopting cloud. Microsoft Azure has capitalized on this trend and has provided comprehensive services with better ease of use.
Unlike other cloud service providers, Azure does not restrict cloud platform offerings only to developers. You can find continuous improvement in the Azure platform with better accessibility to migration and other services. For example, Azure constantly improves features to ensure seamless migration with Virtual machine and databases.
After looking at Azure industry trends, let's have a look at the Azure cloud trends related to its growth and its future offerings. So, without any delay, let's get ahead.
Estimates of Growth Trends
Now that we have a detailed impression of the Microsoft Azure trends, let us focus on its growth. Estimates have suggested that present azure cloud trends paint a promising picture of growth for Azure. Some experts have concluded that Azure is slated to deliver higher revenue than Windows for Microsoft in 2021. Analysts have stated that Azure is more likely to show a growth of around 72% in the 2019 fiscal year. 
The estimated revenue of Azure at $12.2 billion would occupy a 9.7% share in total revenue of Microsoft in 2019. One of the prominent patterns that are pointed out in the review of growth opportunities for azure is the slower growth of Windows and better growth for Azure. Therefore, analysts estimate that Azure would rake in $26.4 billion in revenue and occupy 16.6% of Microsoft's total revenue in 2021. This would be potentially higher than the revenue of Windows.
Evolution of Service Offerings
One of the top Azure trends is identified in promoting migration of AI computes operations to Azure. The example of Project Brainwave can be presented here to show the long-term approach of Azure. Project Brainwave was introduced as a preview at the Build 2019 developer conference of Microsoft. It is a deep learning system based on FPGA and is suited for real-time AI.
Azure has also introduced the Cognitive Services algorithms meant for developing insights from structured and unstructured content. It has also introduced some features in Azure Machine Learning Service. These features can support developers in following a no-code approach for creating models. Also, the features can help in deployments using new visual interfaces based on machine learning.
With the continuous evolution of the services offered by the Microsoft Azure, the interest of individuals and businesses is increasing over time in the Azure adoption. Let's have a look at the google trends to have an insight into the Microsoft Azure interest over the last 5 years.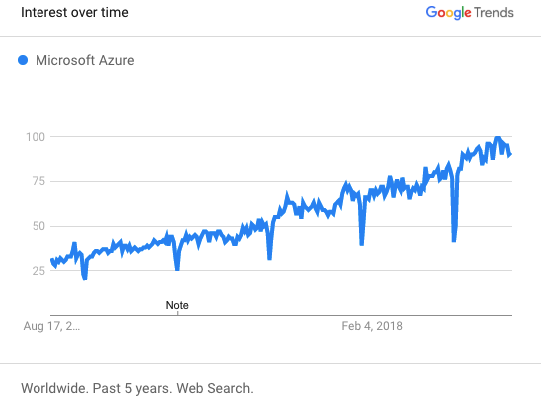 Furthermore, Microsoft is also focused on the introduction of blockchain offerings on Azure with Azure Blockchain Service. This service would allow developers for creation, management, and governance of consortium blockchain networks. The Azure Blockchain Service was previewed for the public at the Build 2019 conference.
Conclusion
So, the above discussion helped us obtain a phase-wise entry into the world of Microsoft Azure. First of all, we were able to reflect on the basics of Azure and its services. The main highlight of this discussion was the top 5 Microsoft Azure trends. They included a focus on Machine learning & AI, Internet of Things, Security, Edge computing and improving the simplicity of the cloud.
But we also discussed the estimated growth trends for Microsoft Azure. Following that, the illustration of the latest offerings from Azure showed the platform's commitment to revolutionize the cloud. Based on an observation of the trends mentioned above, Azure is poised to dominate the cloud computing marketplace. 
So, if you are aspired to build a successful career in the Microsoft Azure, start your preparation to obtain an Azure certification. Check out our Microsoft Azure certification training courses and get ahead for a bright future. You can also visit the complete details of few important career oriented Azure certifications like; Azure DevOps Certification, Microsoft Azure Exam AZ-301 Certification, Microsoft Azure Exam AZ-104 Certification and more.