Are you studying for the AWS Certified Solutions Architect exam? If so, you will undoubtedly be looking for the finest books available to earn AWS Solutions Architect certification. In this article, we will present the best books for AWS Certified Solutions Architect exams.
Undoubtedly, having a few years of practical technical expertise is an incredible source for preparing for the AWS associate certification, but approaching things in a traditional manner using books is an excellent choice. You may take it anywhere you want and may end up learning something intriguing or revolutionary about the variety of services and technologies that AWS offers.
The AWS Certified Solutions Architects are experts in the principles of cloud architects. They are some of the highest-paid IT professionals in the IT industry. AWS provides you with two certifications you can choose from based on the complex knowledge domain of AWS services. The certifications are AWS Certified Solutions Architect Associate and AWS Certified Solutions Architect Professional.
AWS SOLUTIONS ARCHITECT EXAMS
When you intend to give this exam, it is vital to comprehend the objectives and information of the exam to meet the requirements specified for applicants that make you qualified.
Check out Whizlabs AWS Certified Solutions Architect Associate free tests, practice tests and online courses today!
The candidate must have the ability to fulfill the requirements of the customers by providing a solution using the architectural design principles, as well as during a project for an enterprise to give direction for the means of the best strategies.
Furthermore, reading the AWS SAA- CO1 Exam guide is the best way to learn all about this exam. This guide contains all the information, including the duration of the exam, language, and expenses. You need to take this exam every three years to renew your certification.
WAYS TO PREPARE FOR AWS CERTIFIED SOLUTIONS ARCHITECT EXAMS?
The path of your exam preparation will depend on whether you are a beginner in this field or a professional who has the experience and knowledge of AWS services. However, no matter which sort of candidate you are, you will ultimately need a book for your preparation to qualify for the exam.
As we have already mentioned, books are the most crucial element to prepare for any exam. Several books can assist you and guide you through your AWS Solution Certified Architect Exam.
Nonetheless, we have provided you with the best and the most recommended books that will assist you in the preparation. 
AWS Certified Solutions Architect Official Study Guide
Associate Exam 1st Edition by Biff Gaut, Kevin E. Kelly, Joe Baron, Hisham Baz, Tim Bixler, Sean Senior, John Stamper.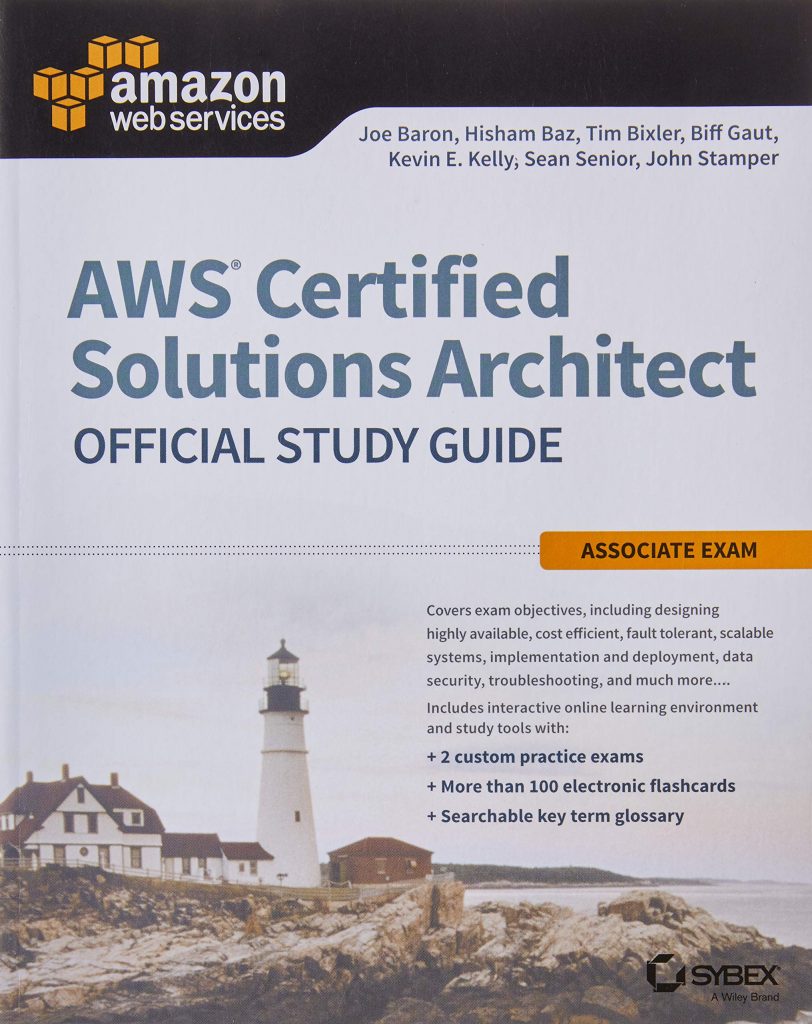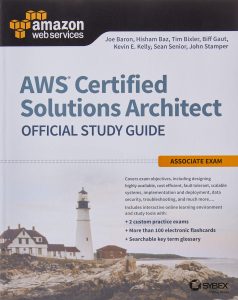 AWS has been dominating the cloud computing products and services and the industry for a while now. This AWS book – AWS Certified Solutions Architect Official Study Guide for the Associate exam comprises:
The expert content, real-world knowledge, key exam essentials, chapter review questions, access to Sybex's interactive online learning environment, and numerous other things.

This AWS book is written by AWS experts and is the official study guide.

It covers the concepts of the exams and gives important reviews of the topics included in the exams.

In this guide, you learn from the AWS subject matter experts, as well as it enables you to review proven study tools, chapter review questions, and apply real-world knowledge.
If you intend to take the AWS Solution Architect Associate exam, this study guidebook by the AWS is what you require to comprehend the content and strengthen your study tools. 
Amazon Web Services in Action by Andreas Wittig and Michael Wittig
The AWS book Amazon Web Services in Action introduces you to computing, storing, and networking in the AWS cloud. The book will teach you about the most important services on AWS, and you will also learn the following: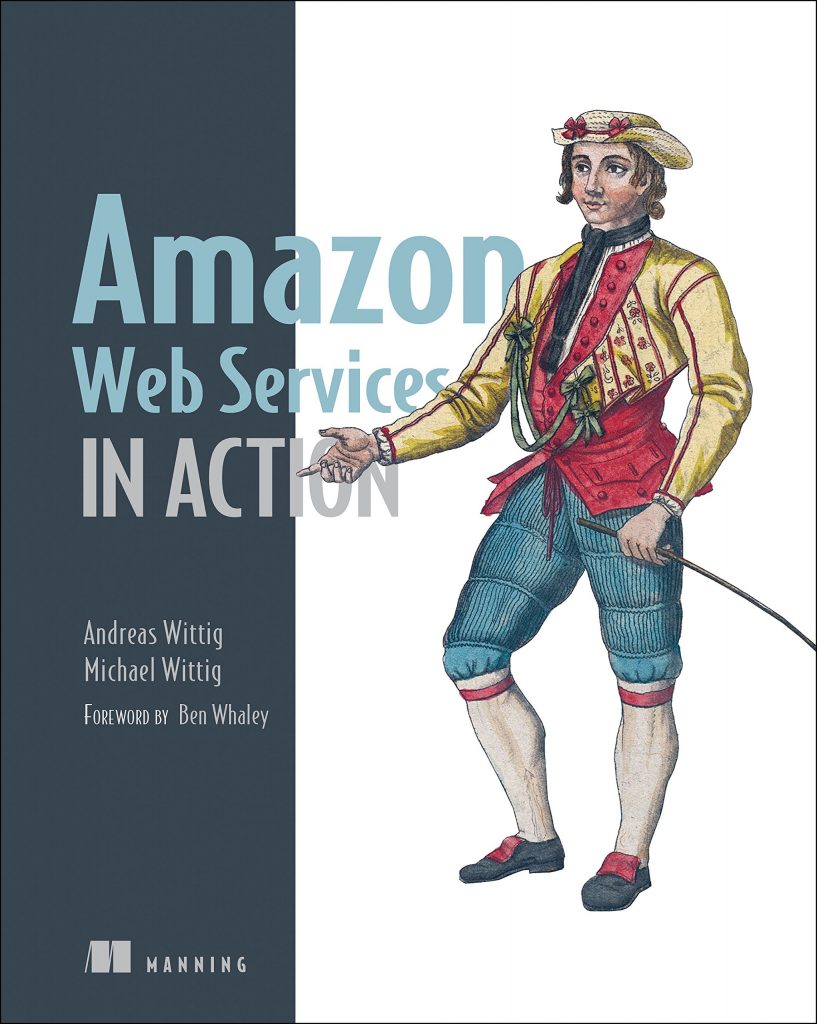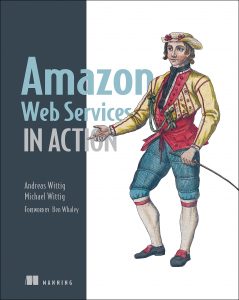 The most efficient practices to be followed for security, high availability, and scalability.

This book starts with you learning a broad overview of cloud computing and AWS.

You even learn how to spin up servers manually and from the command line.

You learn how to automate your infrastructure by programmatically calling the AWS API to control every part of AWS.

While you study this book, you will be introduced to the concept of Infrastructure as Code with the help of AWS CloudFormation.

With this AWS book, you learn about different approaches to deploy applications on AWS.

You will discover various ways to secure your infrastructure by isolating networks, controlling traffic, and managing access to AWS resources.

You will come to know about your options and techniques for storing your data.

You will understand how to integrate AWS services into your applications by the use of SDKs.

In addition, this book also teaches you how to design for high availability, fault tolerance, and scalability.
Learning AWS – Design, Build and Deploy Responsive Applications using AWS Cloud Components: by Aurobindo Sarkar and Amit Shah
"Learning AWS" is an AWS book that mainly benefits those applicants with some prior knowledge and experience in programming and cloud concepts. With this book, you will learn the following: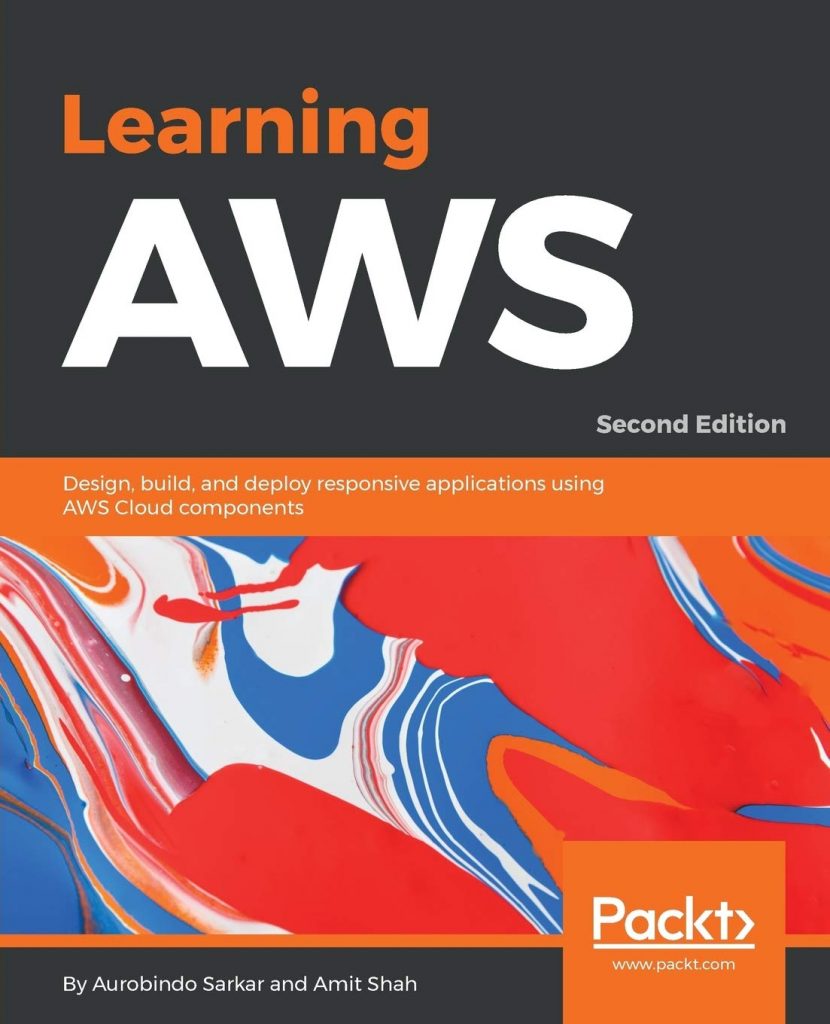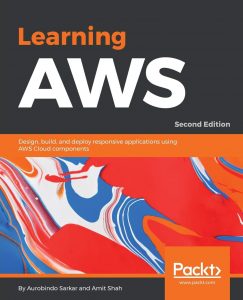 To build highly available and scalable real-time applications on the AWS platform.

In this book, you will learn to make architectural decisions to build cost-effective applications.

Learning AWS helps you to execute the functional as well as non-functional requirements of the product.

The book contains hands-on practice exercises that enable you to develop your skills, for instance, with a three-tiered service-based application.

This book starts with the basics concepts of the clouds. The book will introduce you to different cloud service models and the designing of multi-tenant AWS applications.

You will learn the procedure of designing, implementing, and deploying scalable, available, reliable, and highly secure multi-tier applications on the AWS platform.

This book enables you to set a plan for the development, testing, and production environments.

You will learn multi-user design approaches for SaaS applications.

This book helps you focus on designing highly available and scalable applications.

You learn to Implement secure AWS applications.

It enables you to monitor AWS applications with CloudWatch.

This book helps you know how to Automate system/application infrastructure using CloudFormation.

For production deployment, you require tools as well as knowledge of the process, and this book will guide you in that as well.
AWS Web Services for Dummies: A Wiley Brand by Bernard Golden
Amazon Web Services is the largest cloud computing platform in the world. For a candidate who expires to become a professional in creating dynamic applications on the cloud platform, this study guide book is for them as it gives a basic concept of the AWS platform.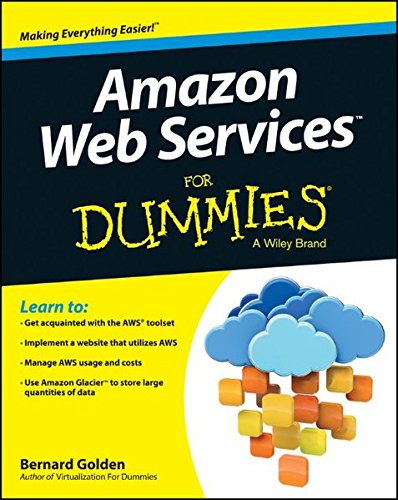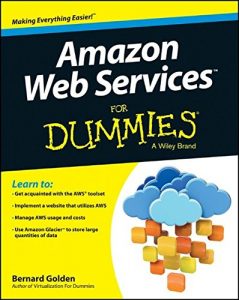 This book will help you learn about the following:
AWS toolset, the working of various Amazon services and glaciers, and the implementation of AWS in the organization.

To use AWS for storage, taking payments, sending emails, managing big data, deploying push notifications, and many more.

Operate AWS for cost reduction, productivity enhancement, efficiency improvement, cutting down the hardware investments, and administrative issues.

The content of this book includes practice examples as well as the steps to be followed for the experimentation to comprehend all the AWS features.
This book is recommended to you regardless of which AWS-certified solution Architect exam you are preparing for. So whether it is to be an associate or professional, this AWS Web Service for dummies is your way to go. 
AWS Basics: Beginners Guide by Gordon Wong
In this book, you study the Amazon Elastic Compute Cloud. It is highly recommended when the candidate wants to learn and start with EC2. The way the content is structured in this book assists you in creating the security group as every AWS account belongs to a security group and is connected with the AWS accounts. This book will guide you to learn: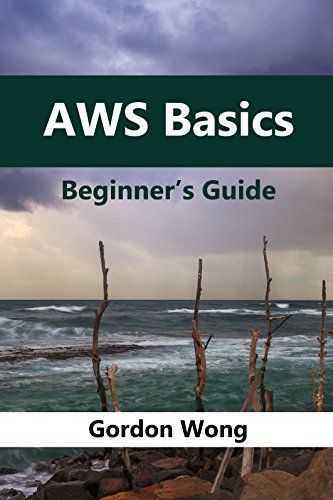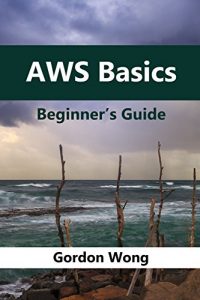 This book will guide you to perform the addition of your account to a specific security group.

With the creation of an AWS account, the concept of user identification and management is associated as well.

This book gives you an understanding of the various steps of setting up an AWS EC2 account and track if it is working and meeting your goals.

You will also learn the deployment of the MEAN application to the Amazon EC2.

This book teaches you to use MongoDB, using it as DaaS, installing it, and implementing it in the EC2 instance.

You can run a Tableau server on an AWS EC2 instance by studying this book.
AWS Certified Solutions Architect Associate All-in-One Exam Guide by Joyjeet Banerjee
 The All-in-one study guide for the AWS Certified Solutions Architect Associate exam covers the whole syllabus of this certification exam. This book is one of the most recommended as it is a self-study book. This book is preparation as well as a job reference guide for you. The book is constructive and covers all the objectives of the certification exam. This book focuses on and covers the following: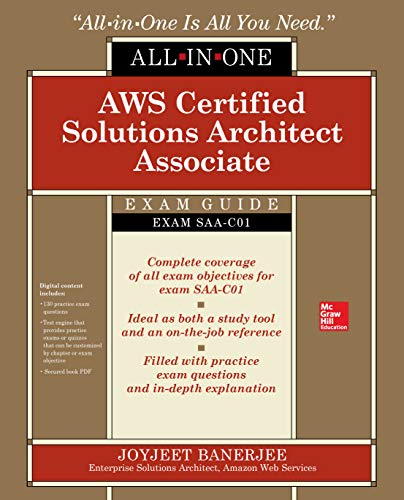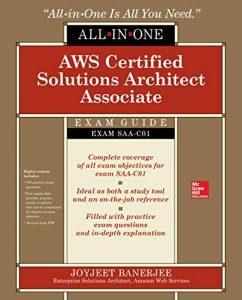 The concepts are associated with the development and deployment of highly available, fault-tolerant, and scalable systems on the AWS platform.

This book makes you learn objectives before each chapter.

You do this with tips for the exam as well as a detailed explanation of the topics and the practice questions.

The pattern of the practice questions is the same as that of the actual exam.

In this book, the author shares several implementation tips and tricks, case studies, real-world examples, and best practices based on his experiences.
Another way to prepare for your AWS Certified Solutions Architect Exams is by whitepapers, practice tests as well as getting proper online resources to help you solve and prepare for the exams.
Whitepapers are a helpful resource from which you can expand and learn technical knowledge as well as prepare better for the exams. These whitepapers are mostly available AWS CSAA exam guides and are written by the AWS team, AWS partners, and Independent analysts.
Practice Test helps you gain the confidence that you need as it gives you the actual exam-like experience. Enabling you to check on yourself and your performance. There are many free tests as well as paid practice tests to help you understand the level of your preparation.
Overall, we can conclude that the certification offered by AWS will increase your knowledge and technical skills, which earns you a high salary. There are several certifications available, yet AWS Certified Solution Architect remains the most promising one. The best book, among other resources, helps you start and achieve your goals.