Big Data is one of the most rewarding careers with a number of opportunities in the field. Organisations today are looking for data analysts, data engineers, and professionals with Big Data expertise in a big number. The need for analytics professionals and big data architects is also increasing. In this article, you will learn how to start big data career and get your hands on big data jobs for freshers.
Forbes has predicted that Hadoop market will grow to a 99 billion dollar market by the year 2022 growing at a 42% CAGR.
Hence, there is a growing interest of professionals in making a big data career. Today, many people are looking to pursue their big data career by grabbing big data jobs as freshers.
However, as the big data itself is a huge field, so it's just not only about Hadoop jobs for freshers. When you are looking for big data jobs for freshers, there are many things to consider.
What are the Pre-requisites before You Search Big Data Jobs for Freshers?
Though the big data opportunities for freshers are abundant in job portals, it shows that recruiters have specific requirements. Freshers can learn the big data skills to pursue their big data career to enter the rewarding world of big data.
However, programming knowledge, server, and SQL are considered relevant by recruiters. Also, if you are looking for a switch to a big data career, the experience in research and consulting is considered even more relevant.
Along with it, a keen interest and passion towards big data are essential to succeed in future. The ability to learn, problem-solving skills, communication skills and presentations skills will help you score the job quickly.
To start Big Data career, you need to learn a lot about Big Data. Here is the everything you should know about Big data.
Technologies in Scope for Big Data Jobs for Freshers
Technologies in the big data field are role based. This is applicable for both big data opportunities for freshers and experienced professionals looking for a career shift in big data. They can choose different streams and roles as per their interest and passion.
Big data jobs for freshers may include roles like big data developer, big data architect, analyst, administrator, etc. At the same time, there are streams like AI, Data Sciences, Blockchain, Security, Database and others. Hence it is important to pick the technologies and tools as per the desired role.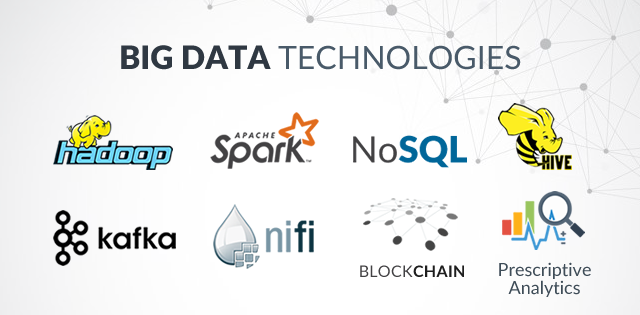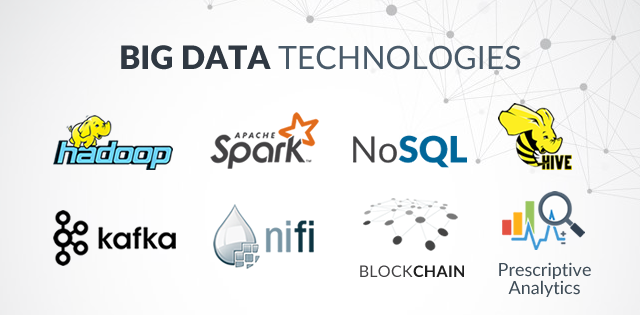 For the role of a big data engineer, it is important to have programming skills as big data engineering focuses on design and development of the data management applications. Hadoop jobs for freshers may be the basic one in this case. Besides that, it asks for the maintenance and deployment activities of the huge datasets to be carried out as well. Apache Spark and NoSQL databases are also important to learn in this role.
In case you want to build a career in big data analytics, the requirement will include the analytics and use of huge datasets collected and designed by the engineers. Trend and pattern analyzing is a major job along with prediction and data classification. Here is a list of technologies you should know.
R is open source analytics software, and Python is a programming language commonly used for data manipulation. Streaming Analytics helps in finding insights from the data.
Planning to start Big Data career? Get familiar with these 101 Big Data Terms to kick-start your Big Data career as a fresher!
Big Data Learning Path to Follow When You are Looking for Big Data Jobs for Freshers
The arena of big data technologies and tools is vast, and it is only expanding. It can become overwhelming for the freshers looking for building a big data career or the experienced looking to starting afresh with big data.
Thus, it is a challenge to decide the initial steps, and the idea of where to only begin. A clear and definite pathway can allow you to efficiently prepare yourself for the right role of your interest that you want to get in the industry of your choice.
The learning pathway of big data involves learning the right technology which is relevant to your job role. Let us discuss the basic big data skills that you need to begin with.
The core of big data technologies is formed by Scala or Java. But you can also choose R or Python if you are uncomfortable coding in the former ones. Hence these skills need your focus one by one. You can pick any of these programming languages as a basic qualification.
The big data engineer shall also carry the knowledge of Linux and Bash scripting as it is used for deployment of applications. Hadoop Developer shall also be familiar with the technologies HBase and Zookeeper.
If you want to explore more, Flume and Sqoop are also widely popular technologies. The knowledge of these tools and technologies will make you an expert in essential big data skills. This will serve as a foundation for the next level.
Once you carry the scripting and programming skills, next requirement is the knowledge of cloud. The big data technologies need the experience of cloud, and you can begin learning it by practicing on any cloud provider like AWS with smaller datasets.
The knowledge of Hadoop Distributed Filesystem along with NoSQL is also required for a big data professional as these form the basic infrastructure of big data. The knowledge of NoSQL database in your relevant domain can help you build a strong big data foundations. This pathway can prepare you with basic big data expertise.
There could be many other paths to follow further once you carry these skills. There could be a Kafka path or MapReduce path as per your interest. Else, you can also go for Pig or Hive to study more about the trending technologies of big data.
For a professional looking for experience and skill set for big data architect, the advanced certifications and skills are also required. These include the knowledge of MongoDB and Cassandra as these two are very commonly used these days.
For a fresher, it is more important to keep reading and learning about Big Data from various sources. Here is the list of Big Data Blogs that will play an important role in your Big Data career.
Apart from that the real-time data processing, the analysis is an essential skill. The technologies for these skills are Apache Storm, Apache Spark, and Scala. The real-time data analytics is another part of the ecosystem where the use of Impala is widespread.
Big data analytics will also call for the knowledge of algebra, calculus and statistical methods. Hence the professional shall choose the technology for their kitty as per the role he is aiming for.
Will a Big Data Certification Increase the Chance of Big Data Jobs for Freshers?
Recruiters today are on a hiring spree for big data talent with proven skills and expertise. They always prefer the professionals with relevant knowledge and experience in the field and the companies are willing to pay attractive salary packages to such professionals. This is the reason there is a huge demand for big data certifications in the market today.
Hence, it is vital for getting the right validation for your skills today, especially when you are looking for big data jobs for freshers. Certifications do just that for you by presenting your skills better. Certifications provide you a competitive edge over the other candidates to kick-start your career in big data.
Big Data Certifications Which can Assure Big Data Jobs for Freshers
It is essential to choose the right certification to invest your time and money for the future benefits in your career. Here is a list of some popular certifications that can help you to gain the edge that you need to build a strong big data career.
Cloudera Certified Associate (CCA) Administrator
The CCA Administrator certifications evaluate the ability of the candidate in core systems and administration skills for clusters. The organizations today use the Hadoop clusters that need efficient management by the professionals, and CCA certifications certify your ability to meet the role. The certification involves the installation, configuration, and maintenance skills for Cloudera Hadoop clusters and ecosystem.
Cloudera Certified Associate (CCA) Spark and Hadoop Developer
This certification is for the developers who want to certify themselves in data processing and transformation using Apache Hadoop and Spark with Cloudera tools. The certification includes 12 hands-on tasks, and it is a 120 minutes performance-based exam. These tasks will be performed o a real Hadoop cluster. Knowledge of Hive and Impala can help along with Spark and Hadoop.
HortonWorks Certifications on Hadoop Developer and Administrator
These are also performance-based certifications on HortonWorks distribution. Hortonworks is one of the most popular choices in big data industry for Big Data certifications.
IBM Certified Data Architect- Big data
This certification test has five sections and checks the skills of a data architect for working on solutions and for understanding the customer's requirements.
SAS Certified Big Data Professional
This certification is for the professionals who want to build on the programming knowledge and learn big data analysis using SAS. The knowledge of Hadoop, Pig, Hive, and SAS helps in this exam.
Hortoworks and Cloudera are the most popular Big Data Hadoop distributions. Let's find out which one is better – Cloudera or Hortonworks!
Skills You must Possess to Crack the Big Data Industry
While the big data industry is booming to become a key to everything today, the demand for well-qualified professionals is growing. If you want to get your hands on big data job for freshers, get one level up with these skills. The industry pays the big data experts well, and it has become a rewarding career today. So if you want to crack the dream job in this industry, the following key tips may help you big time.
Carry a Strong Skillset
There is no better way of fetching the job than to become an expert in the field. Understanding the databases and possessing the skills of effective data management is a prerequisite. Other essential skills are – data mining and machine learning that are most widely used in the big data field. Lastly, the knowledge and interest in statistical and quantitative analysis can help you greatly.
Carry a Hybrid Degree
The freshers and college students aspiring to go to data sciences shall try to get a mix of qualifications from different backgrounds. The knowledge of different domains helps you greatly.
An Open and Curious mind
Being inquisitive can help you find the right patterns in the huge data sets. A curious mind can apply the right logic to understand these patterns to reach conclusions. This is the skill needed for the data analytics professionals.
Bottom Line
Whizlabs has designed certification course plans for Hadoop and Spark developers and administrators. The training guides are the complete coverage of  HortonWorks Apache Spark developer (HDPCD) which is in high demand for startup career for any Big data fresher. Similarly, we have HortonWorks Hadoop administrator (HDPCA), as well Cloudera Certified Associate administrator certification (CCA-131) in our big data administrator certification row.
Both the roles are the best to kick-start big data career and already recognized by organizations as well a huge number of aspirants. Walk along with our big data courses and find your dream big data jobs for freshers in the industry.