IT skills continue to evolve according to the requirements of businesses. The requirements of businesses emerge from developments in technology. So, aspiring IT professionals should always stay updated with the latest trends among technical skills. Therefore, a reflection on tech skills 2020 could help you find some prominent job trends that would prevail in 2020.
Choosing the perfect career path in the IT sector is difficult, especially without guidance. So, every candidate should consider essential factors such as their educational background and personal learning preferences in technology. If you have all the required tech skills, you can have a better insight into a new job. If the skills that you have are high in demand, then you will get an instant boost in your career. 
Remember that technology is a vast field, and you will find a lot of direction to pursue your career. So, to help you with this, here we will discuss the top 10 technical skills, that you should have. Let's get started with it.
Top Tech Skills that You Need to Achieve in 2020
An illustration of the top 15 technical skills 2020 would provide you insights about the technologies and skill areas that are trending now. However, the goal of every IT professional should be towards the long-term. Here are some of the prominent skills that will dominate the technological landscape in the coming years!    
1. Cloud Computing 
There is a massive demand for cloud computing experts in this market and AWS is one of the best cloud computing platforms. The primary purpose of AWS is to host websites and business-level applications. If you know everything about AWS (Amazon Web Services), then the career scope is more. Besides, cloud computing also covers Microsoft Azure and Google Cloud. With cloud computing skills, it will be better for you to learn other tech skills in 2020 to enjoy better career options. 
Becoming a certified cloud professional makes you stand out of the crowd. Here are the best cloud certifications for the growth of your cloud career!
2. Big data or Data Science
When it comes to the list of tech skills 2020, you can't ignore data science or big data management. In fact, the job of big data analysts is treated as one of the best options across the globe. Talking about the median salary, it is USD 108,000. If you really want to begin your career with this, you can join different institutes offering data science courses. 
3. Java
One of the most common and essential top skills in IT 2020, Java is free to use and open source machine language. It was launched in the year 1995, and still, it is treated as a leading programing language. Initially, developed by Sun Microsystem, this later took over by Oracle. Developers extensively use this programing language to develop games, web applications, software, mobile applications, and more. Some leading companies such as Netflix, Twitter, Amazon, and more also using this language. So, equipped yourself with these top tech skills and get ready to explore the tech world. 
Have any doubt if Java certification is worth getting? Go through the top reasons to get a Java Certification and clear your doubts.
4. Linux
An opensource platform from the Linux Kernel, Linux, is a core of the operating system. Developed in the year 1991, now, this becomes a part of two major operating systems. These are Chrome OS and Android OS. The best part of this OS is that developers can easily download and modify it as per their requirements. This is a major factor contributing to the growth and popularity of Linux. So, learn about this and equipped yourself with Linux, one of the top tech skills in this world, to get the perfect job in the IT industry. 

5. SQL
SQL- Structured Query Language, is an accessible and extensively used programming language. It helps in retrieving and finding a date from the relational DBMS. Developed by IBM, initially, it was managing IBM's System R data. Now, it utilizes to manage Microsoft SQL and Oracle's MySQL servers. So, if you want to make a stable career in the field of the SQL server industry, then its time to learn about these most in demand skills 2020. You can work as a security software developer, security analyst, security engineer, security consultant, and more. 
6. Cybersecurity
In the field of cybersecurity, the unemployment rate zero. As per the latest report, more than 65 percent of businesses are hiring a Chief Information Security Officer. With time, it will reach 100 percent. Cisco, General Motors, Boeing, and more are now hiring such professionals. With this, it comes in the list of top 10 technical skills 2020. 
Are you not sure about the skills you should get to start your career? Here we enlist the top job skills that will lead you earn six-figure salary.
7. Python
This is quite useful in AI applications and data analytics. Its popularity is now increasing at the highest rate with the growth of machine learning and data science. On the other side, if you want to enter the programing industry, then you should learn about this language. With sufficient knowledge about this language, you can get some in-demand jobs in 2020. 
8. JavaScript
Introduce in the year 1995; this is entirely a different language. While Java works the back-end, JavaScript forms the front-end. Both the platforms greatly help in making the website more interactive. All most all the websites come with this language. Besides, it is also quite helpful in developing games. This has emerged as one of the top skills in IT 2020. 
Looking for career growth? Whether you are a fresher or experienced, demonstrate your skills by getting one of these top IT certifications!!
9. Blockchain 
From the years 2017 to 2018, the job demand in the blockchain industry increased by around 300 percent. Talking about the average salary of a blockchain expert, it is around $84,884 per year and this is quite more than the salary of other IT professionals. Besides, some analysis shows that Blockchain will become a major part in the sectors of payments, logistics, banking, and healthcare. So, when it comes to the most in-demand skills 2020, blockchain is one of them. 
Aspired to learn about the revolutionary blockchain technology? Start your career in the revolutionary technology with blockchain beginner's guide!
10. Digital marketing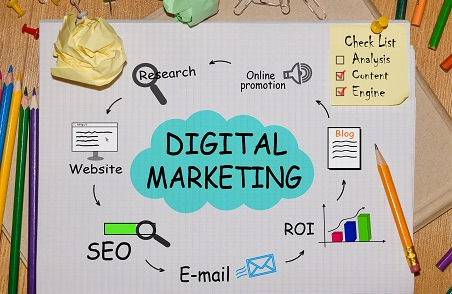 Another popular technical skill that comes under the best tech skills 2020 is digital marketing. Nowadays, every company wants to take its products to digital platforms. With time, digital marketing becomes an ideal platform for products and services promotion. PPC, Instagram marketing, Facebook, Email marketing, Website development, etc. are some of the parts of the major module that comes under this. If you can obtain sufficient knowledge in this, then you can easily find some attractive career opportunities in this field.
Aspired to build a career in digital marketing as a fresher? Choose one of the best Digital Marketing course and get ahead to have a successful career.
Final Words
Any of the above-mentioned technical skills will let you build a great career in the field of technology. However, besides all these, you should also obtain some other technical skills. Every skill will offer different types of opportunities. So, if you can get your hands on the perfect tech skills, then you can give an ideal boost to your career. Go on and learn the best tech skills and get ready to explore the emerging IT industry. 
We at Whizlabs are aimed to help you in having a bright career. Join us today and take a step ahead towards a bright career!