Amazon Glacier is considered as a cloud storage platform developed and launched by AWS with longer retrieval times. Under this, a developer is meant to use Amazon Glacier for the purpose of moving the less accessible data to archive storage for saving costs on storage.
The database backups can also be moved by the developers for backing up the storage media to the cloud for long-term storage. Earlier, the companies used to pay a lot of money for data archiving. It is an important necessity within the data management operations of a company.
The archiving solutions were available earlier at a high cost, and along with that, the companies had to determine the capacity requirement as well. This was hampering the entire functionality with several drawbacks such as under-utilized capacity and unwanted money expenditures.
Therefore, Amazon Glacier took over this hassle and brought in a convenient and cheaper solution for data backup and archiving. There is more to it that you will get to know while you continue with this article further.
Amazon Glacier Brought a Revolution
Amazon Glacier changed the traditional approach of companies for data archiving. There are no upfront payment conditions with AWS Glacier, and the pricing on usage is very low. AWS is working in the background to handle the heavy operations for executing the data retention needs. Moreover, you get the potential to increase or decrease your usage scale.
AWS management console has direct options for you to easily create or set up an Amazon Glacier storage service. Once you do that, you are accessible to upload numerous amounts of data as per your choice. The Amazon Glacier stores almost all types of data in vaults and archives.
The size of glacier archives ranges between 1 byte to 40 terabytes. In short, there is no limit to uploading data into an archive or creating several archives within AWS Glacier. There is a dedicated multipart upload feature for high reliability and throughput upon the archives that are above the size of 100MB.
AWS users are allowed to group the archives in specific vaults and manage their accessibility through AWS Identity and Access Management (IAM). A host can be assigned to each of the vaults, and notification policies can also be implemented with it. It is solely upon the AWS admin to execute the resource-based access policy for each vault of archives. Hence, the accessibility limits can also be set for the hosts permissible to access selected archives.
Along with the vaults of archives, there is a feature named 'vault lock' under which compliance can be set for each of them. Once a lock is initiated, Amazon Glacier implements given configurations for meeting the compliance standards.
Pricing Policy of Amazon Glacier
Amazon Glacier has a very subtle pricing policy under which it charges for every one gigabyte of storage used per month. Uploading the data to Amazon Glacier is free, while the platform charges only for the retrieval requests. It is implemented as such to prevent the customers from solely depending upon Amazon Glacier for their general data storage needs and use it only as storage of archives infused with infrequently used data.
Use Cases of Amazon Glacier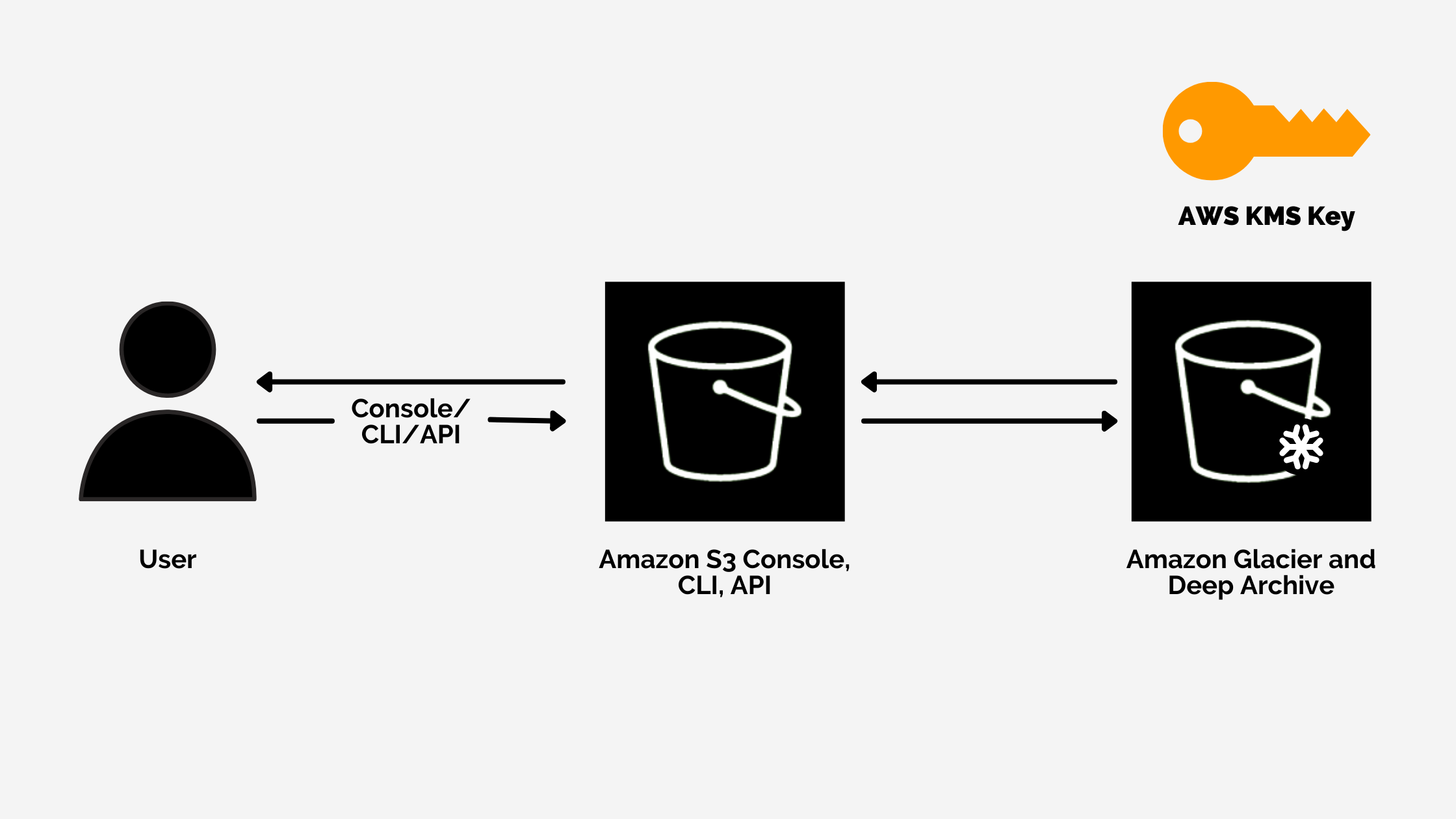 Storage has always been a core necessity within an IT infrastructure. Every business today revolves around data in one way or the other. Therefore, it is quite important for people to store data on priority for long-term needs.
There are certain requirements embedded with a specific set of data. It means that some data is required to be readily accessible at most times while some data is not required frequently. Therefore, putting such data in cold storage such as Glacier is a smarter option.
As of now, you have understood the core usability of Amazon Glacier, but here are some of the use cases to it that will help you understand the usage of it with more clarity:
1. Data Archiving for Regulatory Purposes
Businesses are facing the necessity of archiving data for several compliance regulations. It is mostly required within the healthcare industry as the patient data is to be stored in large numbers for a long period of time. There cannot be any vulnerability in the storage of such sensitive data. But, the cost of storing the data of such an amount for over decades or more might be extremely high. Therefore, people have turned up for AWS Glacier that is meant to offer an ideal storage service for meeting the requirements of such companies or industries at a low pricing strategy.
2. Replacement of Magnetic Tapes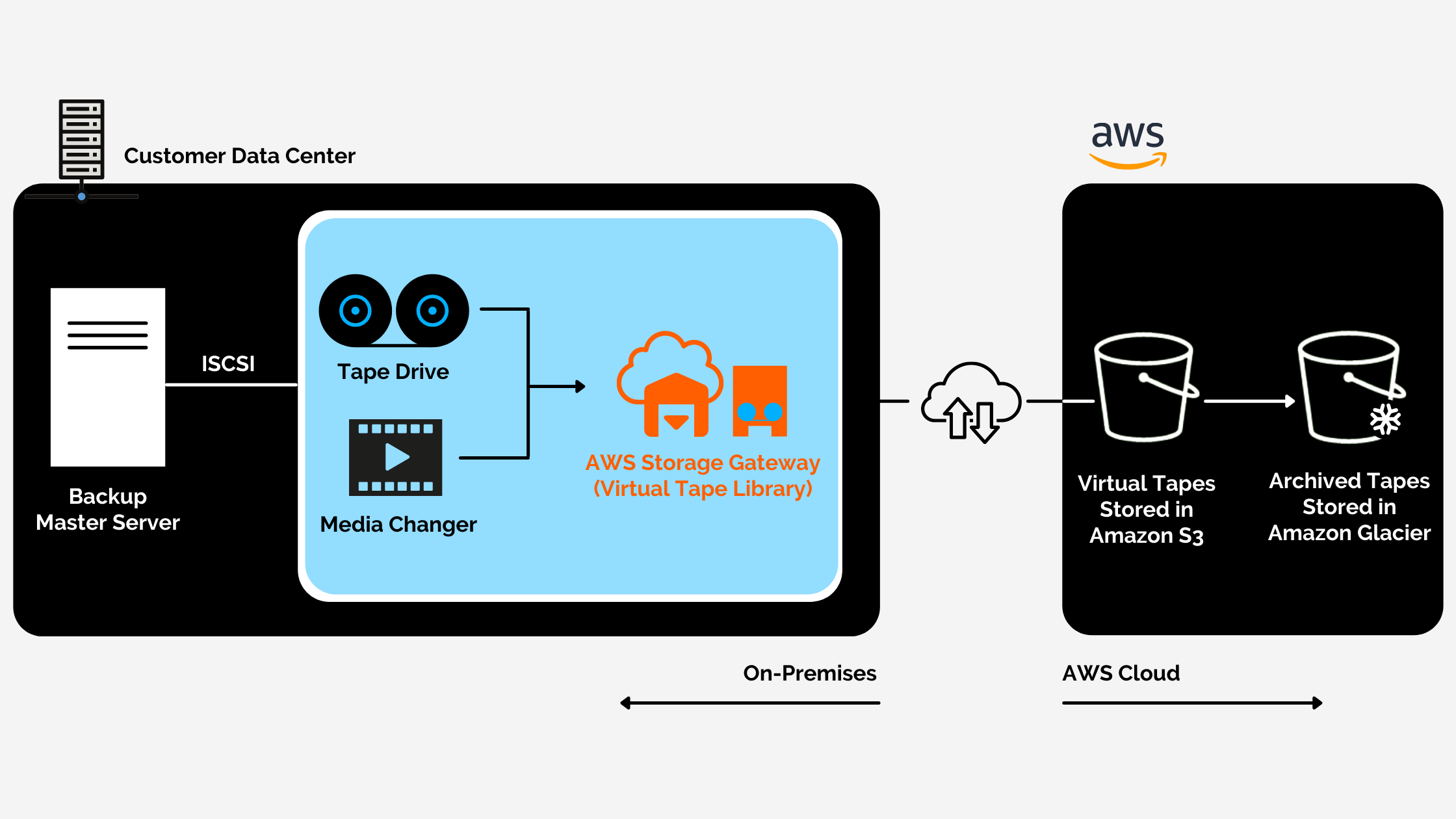 The tape libraries are still being used in some applications, irrespective of whether they are stored on-premises or off-site. Hence, these storage aspects are costly and require maintenance over time to ensure security and reliability. Amazon Glacier is considered to be one of the ideal replacement options as it is integrated as a managed service. Moreover, it charges you only for the space or storage you use without any upfront payments. Storage Gateway by AWS can be used for storing away the data archives into Amazon Glacier storage without hampering the existing workflows.
3. Backup & Restore for Emergency Situations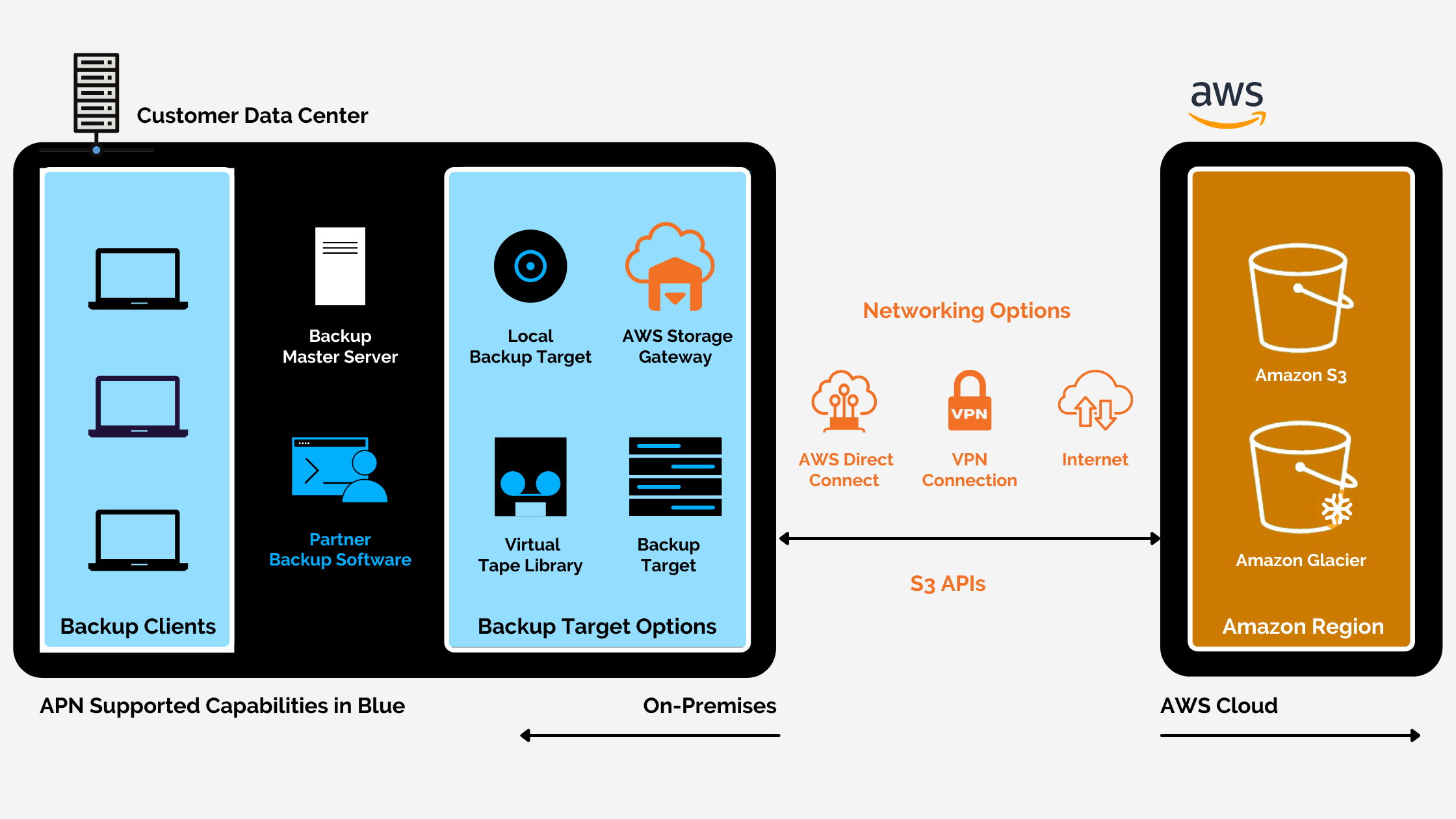 Disaster Recovery planning is quite important when you are dealing with or storing sensitive data. It is a crucial part of running a business and ensuring protection during any emergency data crisis. It does not matter whether you are running your business environment over AWS cloud or any other hybrid cloud solution; Glacier can help you secure your data in the form of a backup without charging much from you.
Whizlabs Free Tests For All AWS Cloud Certifications
| | | | | |
| --- | --- | --- | --- | --- |
| Sl No | Cloud Certifications | No of Questions | No of Labs | Links |
| 1 | AWS Certified Cloud Practitioner | 55 Questions | 2 Labs | Access Now |
| 2 | AWS Certified Solutions Architect Associate | 20 Questions | 2 Labs | Access Now |
| 3 | AWS Certified Developer Associate | 25 Questions | 2 Labs | |
| 4 | AWS Certified SysOps Administrator Associate | 20 Questions | 2 Labs | Access Now |
| 5 | AWS Certified Solutions Architect Professional | 15 Questions | 1 Lab | Access Now |
| 6 | AWS Certified DevOps Engineer Professional | 15 Questions | 1 Lab | |
In case you face a data crisis and are willing to restore the data stored within Glacier, there are several retrieval options to help you gain access to it. RTO (Recovery Time Objective) determines the urgency of recovery. Irrespective of what your RTO is, you can gain access to your data immediately in no time.
4. Digital Media Archiving
The companies that are dealing with digital media such as news footage, large movie, gaming projects, important clippings, and others need to store these media or archive them for the long run in order to use them in future scenarios. Digital media is mostly of a bigger size, such as gigabytes or terabytes. 
Read more on 40+ Best Performing Free Tests from Whizlabs
Therefore, storing them in cold storage is quite efficient to keep them secured in the long term. Without Amazon Glacier, you might have to pay a lot of money to get these digital media contents stored online. Glacier is not just cost-effective but also equips you with easy retrieval options whenever you are in need of them.
5. Amazon Glacier Deep Archive Solutions
Amazon Glacier is working on improving the products and introducing new features. Therefore, AWS Glacier Deep Archive has been introduced for users who are demanding very long-term storage solutions at low pricing. With the Deep Archive feature, the data can be stored cost-effectively for over a decade or more.
Final Words
These are a few of the things that define the usability of AWS Glacier for the businesses that deal with sensitive data that are to be stored for a long period of time. Today, Amazon Glacier is termed to be a top-tier storage solution that is secure and durable with its services.
It has numerous use cases with its archiving capabilities. It does not matter whether you are part of the AWS environment or not; you can still use Amazon Glacier for your cold storage requirements. Glacier is primarily being used with AWS cloud infrastructure services and supports possible integration with third-party solutions as well.
So, make sure you get a brief understanding of how things work with AWS Glacier and its perks before using it for streamlining business data storage needs. Log into your AWS management console or create one to set up your Glacier account and upload numerous data without any hassle.