Wondering about the possible uses of Amazon Glacier? Here we bring a detailed overview of the most common and important practical uses of Amazon Glacier.
As the IT world is flourishing, Amazon Glacier is the cold ideal storage platform by AWS for taking care of the crucial inactive data that plays a vital role in helping the businesses thrive. Different types of data require different storage requirements. Along with that, such data needs to be accessible at all times as well.
The businesses deal with many inactive data that need occasional retrieval without regular access. These static data files that have a long retention period are stored over Amazon Glacier, as it is a cold storage option. There are different use cases on which Amazon Glacier is being implemented, irrespective of the data type. The best part is that it is an extremely cost-effective cold storage solution as compared to other similar service providers.
In order to understand this better, you need to get a deep insight into the practical uses of Amazon Glacier.
Amazon Glacier is considered as a cloud storage platform developed and launched by AWS with longer retrieval times. Read more on What is Amazon Glacier?.
Amazon Glacier & Amazon S3
Before you can go ahead and study the use cases of Amazon Glacier, it is important for you to understand the differences between the two crucial storage services of Amazon. People are considering them both as ideal storage options and are getting confused about what to pick.
Therefore, it is important for you to know the possible differences between these two services. Both Glacier and S3 are destined to offer you high durability to ensure protection from system failures and data compromises. Both these services are allowing you to store data without numbers or limits.
But, the difference between them originates in the mode of accessing the stored data. With Amazon S3, you can retrieve the data frequently, for which the pricing is stated accordingly by AWS. But, with Amazon Glacier, the data stored is for an extended time period. Therefore, AWS has designed a pricing module according to the service offering of these two storage services. You can pick the one that suits you best. 
List of the Uses of Amazon Glacier
Before you choose Amazon Glacier for the storage of your data, you need to understand the practical uses of Amazon Glacier. Let's dive deep to check out.
1. Storing and Retrieving Digital Media Assets
When your business is working with digital media files, the amount of data that is to be stored is of big size. Some of the digital media data might be in gigabytes and terabytes. Therefore, some of the businesses that are destined to store such digital media data for the long-term might have to go through serious cost hikes over the different platforms.
But, with the AWS Glacier uses or use cases, this problem is completely rectified, and the storage aspects have also been streamlined. Glacier charges a very nominal amount and endless storage space to store digital media assets and also retrieves them in the future. Hence, you can expect to create a simple, effective and cheap business workflow as storing and retrieving such big data in the long term has been taken care of.
2. Backup & Restoration of Data In Case of Critical Breakdowns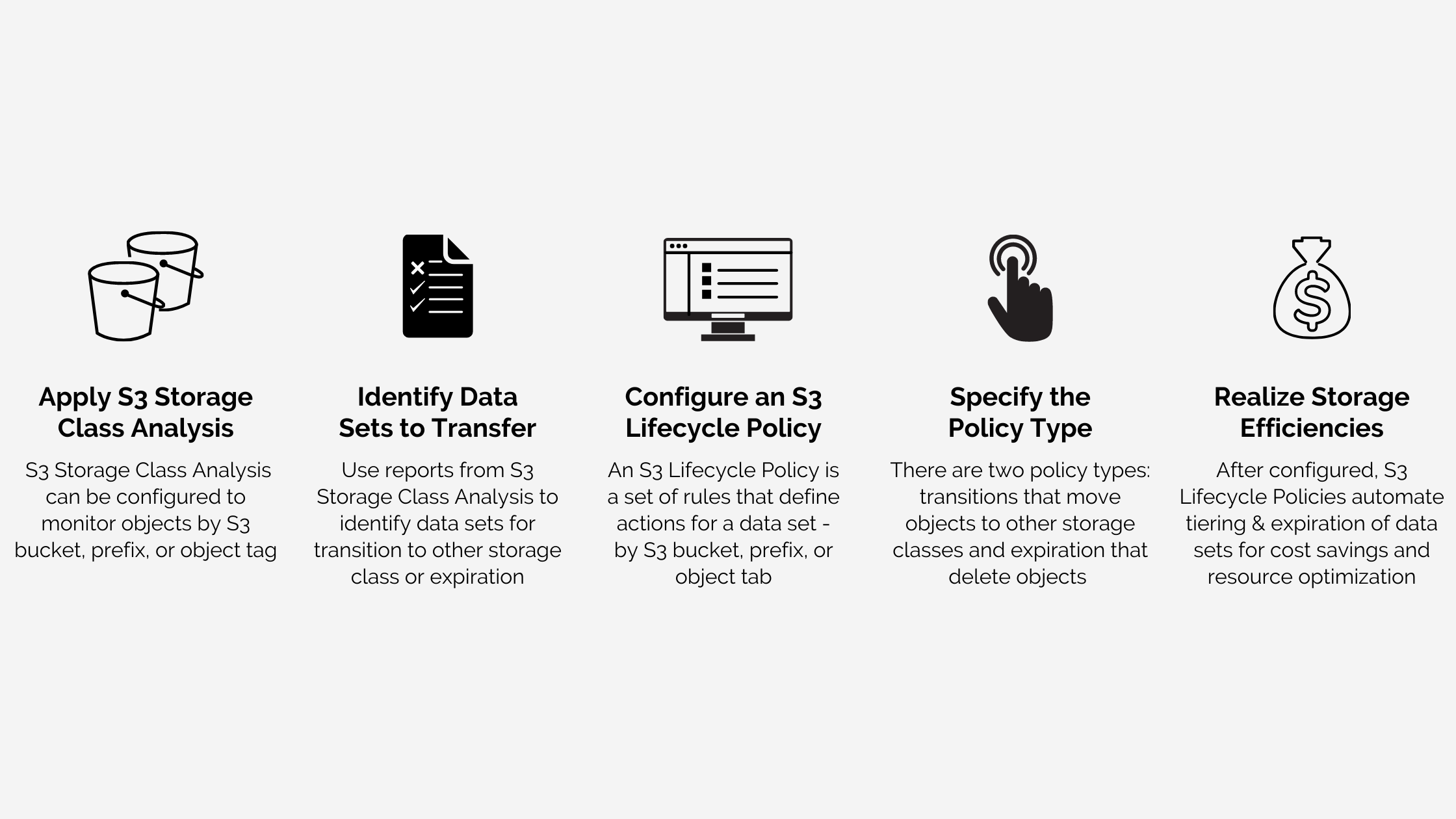 It is quite important for companies to look after disaster or breakdown planning on priority. Moreover, business owners need to understand the importance of creating a backup of crucial data to ensure its availability for restoration at times of breakdown or internal disasters. Among all the uses of Amazon Glacier, this is one of the most crucial ones that makes it astounding and essential.
It helps you stay prepared with the vital data backup for immediate restoration or retrieval at the time of urgency. It does not matter whether you are running your business on the AWS cloud environment or others; you can use Glacier to avail of a secure and durable backup storage system at a very reasonable and low price.
There are several retrieval options available for you to execute and restore your crucial data in any such situation where your business needs it. It does not matter what your RTO (Recovery Time Objective) is; you will get the data restored quickly, and you can get back to your usual work on time. Recovery Time Objective states your urgency towards how fast you want the data to be restored or retrieved.
Best Performing AWS Free Tests
| Sl No | Certification | Questions | Rating | Link to the Test |
| --- | --- | --- | --- | --- |
| 1 | AWS Certified Cloud Practitioner | 55 Practice Questions | 4.72 (29235) | Try Now |
| 2 | AWS Certified Solutions Architect Associate | 20 Practice Questions | 4.72 (93418) | Try Now |
| 3 | AWS Certified Developer Associate | 25 Practice Questions | 4.67 (29669) | Try Now |
| 4 | AWS Certified SysOps Administrator Associate | 20 Practice Questions | 4.69 (17143) | Try Now |
| 5 | AWS Certified Solutions Architect Professional | 15 Practice Questions | 4.71 (20740) | Try Now |
| 6 | AWS Certified DevOps Engineer Professional | 15 Practice Questions | 4.56 (10809) | Try Now |
| 7 | AWS Certified Advanced Networking – Specialty | 15 Practice Questions | 4.41 (3894) | Try Now |
| 8 | AWS Certified Security - Specialty | 15 Practice Questions | 4.49 (8650) | Try Now |
| 9 | AWS Certified Alexa Skill Builder - Specialty | 15 Practice Questions | 4.58 (972) | Try Now |
| 10 | AWS Certified Machine Learning - Specialty | 15 Practice Questions | 4.81 (3157) | Try Now |
| 11 | AWS Certified Database - Specialty | 15 Practice Questions | 4.67 (1005) | Try Now |
| 12 | AWS Certified Data Analytics - Specialty | 20 Practice Questions | 4.55 (2000) | Try Now |
3. Data Archiving
Most of the companies are directed to meet the compliance regulations for running the operations seamlessly. Therefore, the businesses are required to store data archives for long-term for the purpose. Meeting the compliance regulations is important, especially for the healthcare, finance, and other such sectors. It is because the finance and healthcare sectors have very crucial information to preserve.
These data might be stored for the next decade to come. Therefore, the companies need to trust a reliable and secured cold storage solution as the data is of no frequent use. Amazon Glacier comes to the rescue! Keeping the data for so long might be truly expensive for the people. As Amazon Glacier is cost-effective, it can be the best option for such needs of data archiving.
4. Replacement For Magnetic Tapes
The tape libraries still exist in this present world. They are either being stored on-site or off-site based upon the amount of usage. In either way, the storage is expensive and requires a lot of maintenance that adds to the cost. Being a managed service, Amazon Glacier intends to take concern for all the overhead management aspects of the tape libraries.
Along with that, the best thing is that Amazon Glacier doesn't have any upfront cost that you are bound to pay. It comes with a pricing model that lets you pay only for the operations that you use. Storage Gateway can be utilized for storing the data archives while you are running your business in a hybrid cloud environment. Do not worry, as it can assist you in sending data to both Glacier and S3 storage without disrupting the existing workflow. Hence, the use of Amazon Glacier makes the entire process of storing tape libraries seamless.
5. Long Term Storage of Data Libraries
Amazon Glacier uses also intends to help you with service aspects for storing data irrespective of time barrier. Some of the data libraries of government agencies that are sensitive and crucial to be stored, demand long-term storage. Such high profile and government agencies do not have a money hassle for storage needs, but they demand the durability aspects on priority.
And with such an amount of data, maintaining the records and overhead managerial tasks is quite difficult. Glacier intends to use its manager service aspects for implementing the self-healing potential of such a large amount of data libraries. It means that Amazon Glacier runs constant checks upon data integrity for all the long-term files to find out the unverified objects and get them repaired as soon as possible.
6. Deep Archive Feature of Amazon Glacier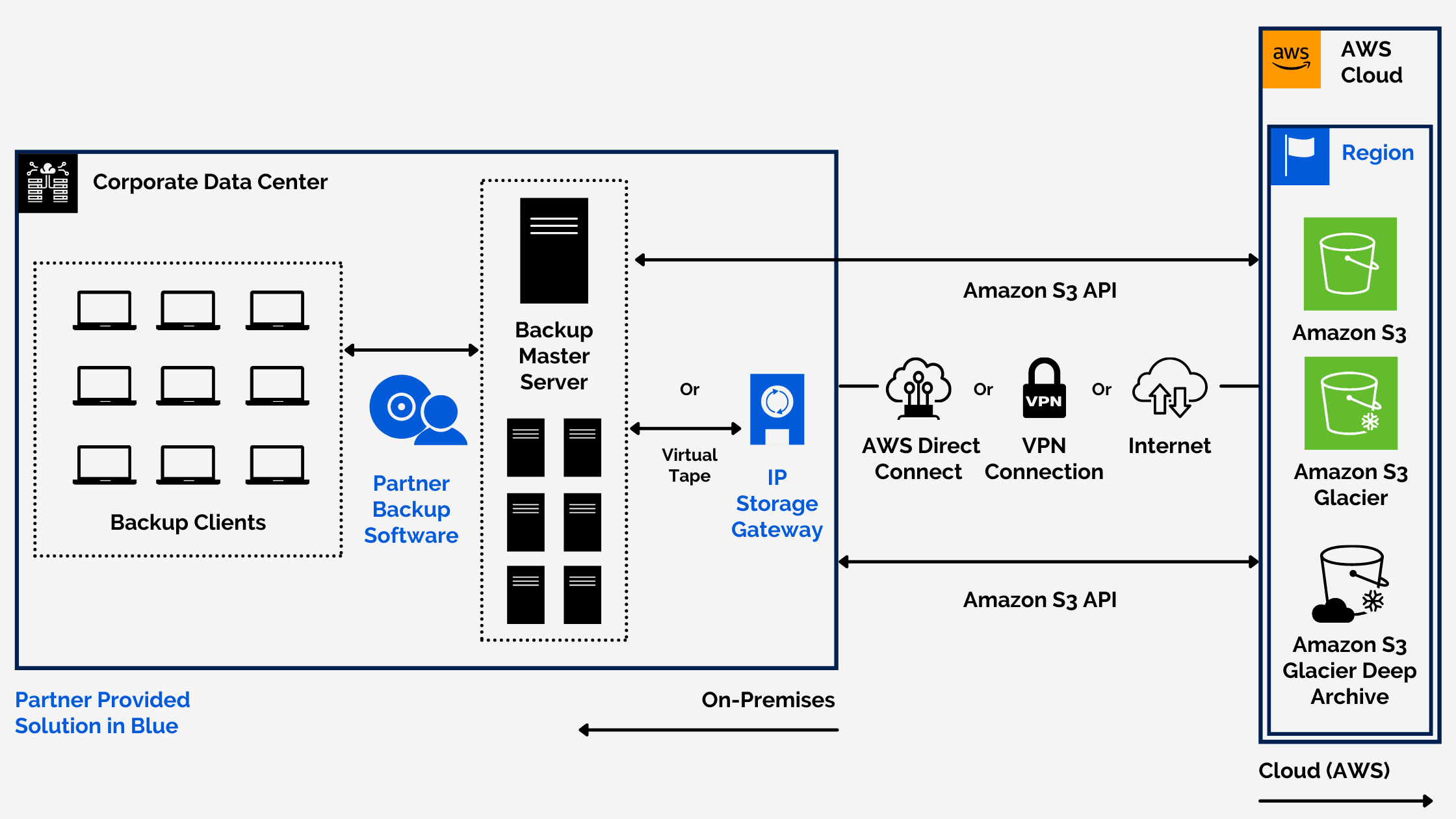 Amazon intends to bring in new features to all of its services. And, in pursuit of that, AWS Deep Archive is the new storage class associated with Glacier. Deep Archive intends to store the data for a very long period of time, as in more than a decade.
Deep Archive intends to offer lower prices for storing such crucial data meant for meeting regulatory compliance or maintaining government records. The prices are lower than that of the standard storage service of Amazon Glacier. Therefore, you can conclude to consider Deep Archive for your extreme long-term storage solutions.
Bottom Line
These are a few of the uses of Amazon Glacier that are currently being implemented within the businesses. People from different sectors understand the necessity of storing and utilizing data on priority for their business hike. Therefore, it is quite important for people to store inactive or static data and seek easy retrievals at the time of need.
Find out the 40+ Best Performing Free Tests from Whizlabs!
Irrespective of the type of business you own or the cloud environment you have implemented, you can make use of Amazon Glacier to store and retrieve inactive data seamlessly without much hassle. To learn more about the AWS services, we recommend you to enroll in the AWS training courses and start learning with the practical hands-on experience!