Power BI is defined as the unique collection of different software services, connectors, and apps that assist unrelated data sources to be interactive and productive. The major role of Power BI is to let you connect with different data sources to derive productive insights and help filter out the important aspects within it. Following that, the insight will be used for sharing it with the respective team or client based on the operational needs.
Moreover, to be precise, it is a collective assortment of all cloud-based apps or services that help organizations collect, manage and analyze data from diverse sources. With the assistance of Power BI, the organizations can stay aware of what is happening within their operational back-end measured in the form of progressive reports.
Read more on Why Microsoft Power Platform is a Must Skill in 2021?
In this article, you will know about some of the important aspects associated with Power BI that defines this service proficiently.
Role and Functionality of Power BI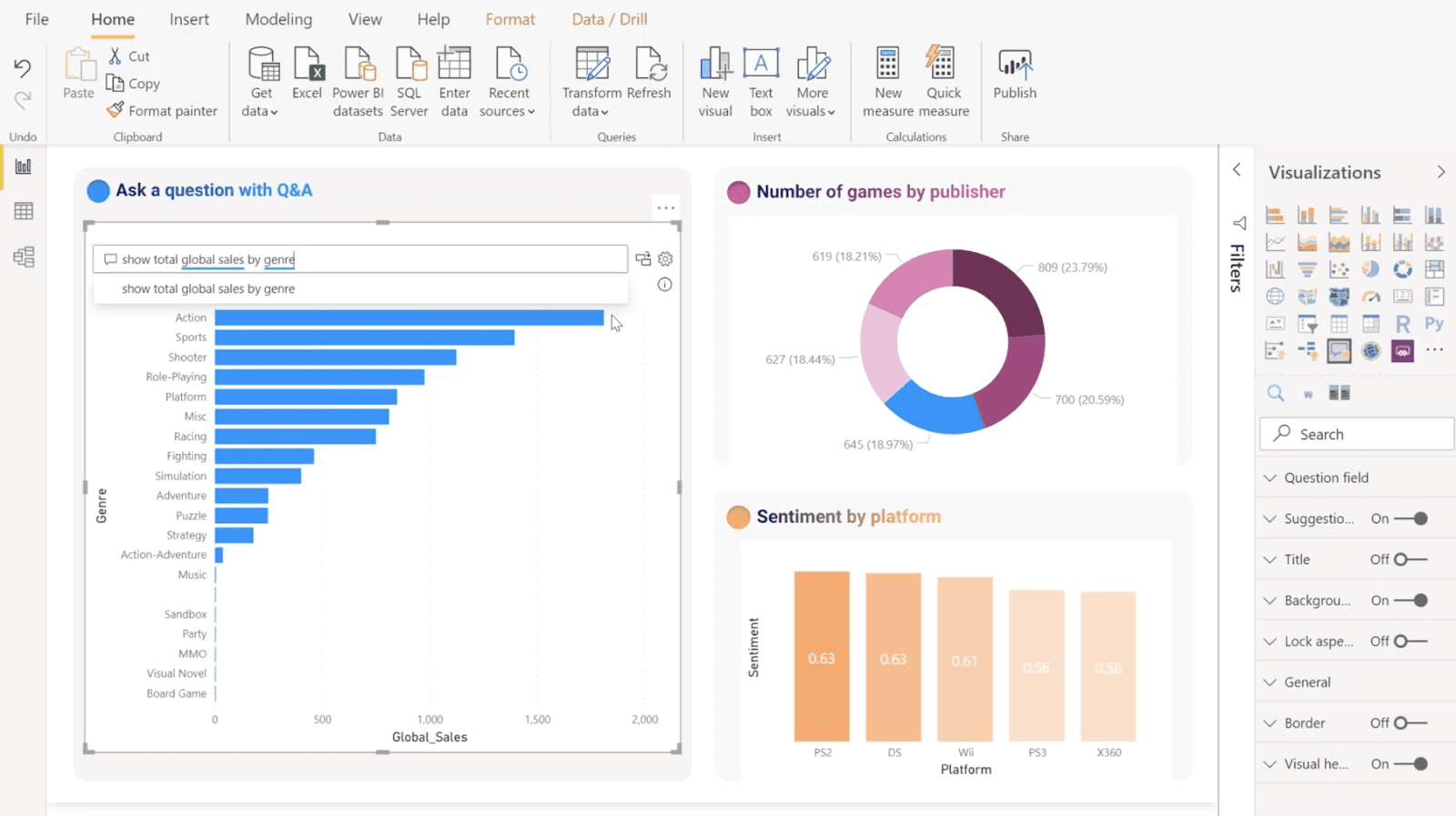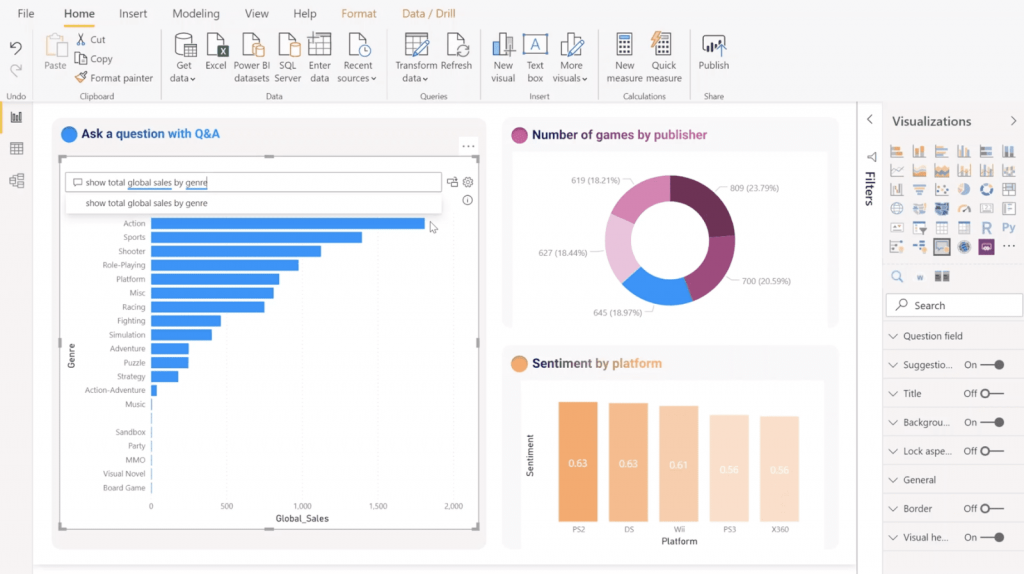 Microsoft Power BI is better known as a service or platform that is well acquainted with diverse arenas. It is also termed to be a Power BI Desktop, Power BI Service, and mobile Power BI apps. Apart from that, it also has two other elements, namely, Power BI Report Server and Power BI Report Builder. The major foundation aspect of Power BI is derived from Microsoft Excel. Therefore, people who are proficient in using Microsoft Excel will find it easy to work with Power BI.
But, the most important thing to know about it is that Power BI is much more than just a spreadsheet. It collects and manages the company data to build reports and run insights for assisting the company officials in finding out what is essential and what is effectively being optimized within the business operations.
Understanding the company performance based upon the reports and insights is proven to be highly effective. And, with the implementation of Power BI, the company performance insights are understood on a better scale. It produces visual insights and reports that are shareable with others for reference or other specific purposes.
Check out Whizlabs FREE TEST and Practice Tests of Analyzing Data with MICROSOFT POWER BI (DA-100) Certification today!
Talking about the functionality of Power BI, you should also know that Power BI is not only equipped with features to note the records of the company's past but also tallies down the performance of the company. By a collective accumulation of data from the past and present, Power BI can help you predict the expected possibilities for the future.
It is possible as Power BI is integrated with capabilities to judge the differentiating patterns within data from the past and present to make informed predictions for the future. The users or the business owners can use these predictions to make business forecasts and optimize the existing implementations within the operations to manage or accelerate productivity.
For instance, if you find your business services meeting the rising demands of your targeted audience, your Power BI insights will reflect the same with clear graphs. You can check on the areas that need more work or improvement and notify the areas that are performing really well. In this way, Power BI can help you in enhancing your business productivity by proper utilization of data collected from different resources.
If you wish to know how to use Power Bi, it completely depends on which service is suitable for your business situation. For instance, the Power BI service is used for viewing the inventory and checking on the progress of the manufacturing pace. In contrast, the Power BI desktop intends to help you create your team reports for deriving the service or product engagement aspects. Similarly, there are many other scenarios, and dedicated Power BI features to help serve the purpose. There are different features or service facilities of Power Bi for business users, report creators, administrators, developers, and others.
Components that Frames Up Power BI Product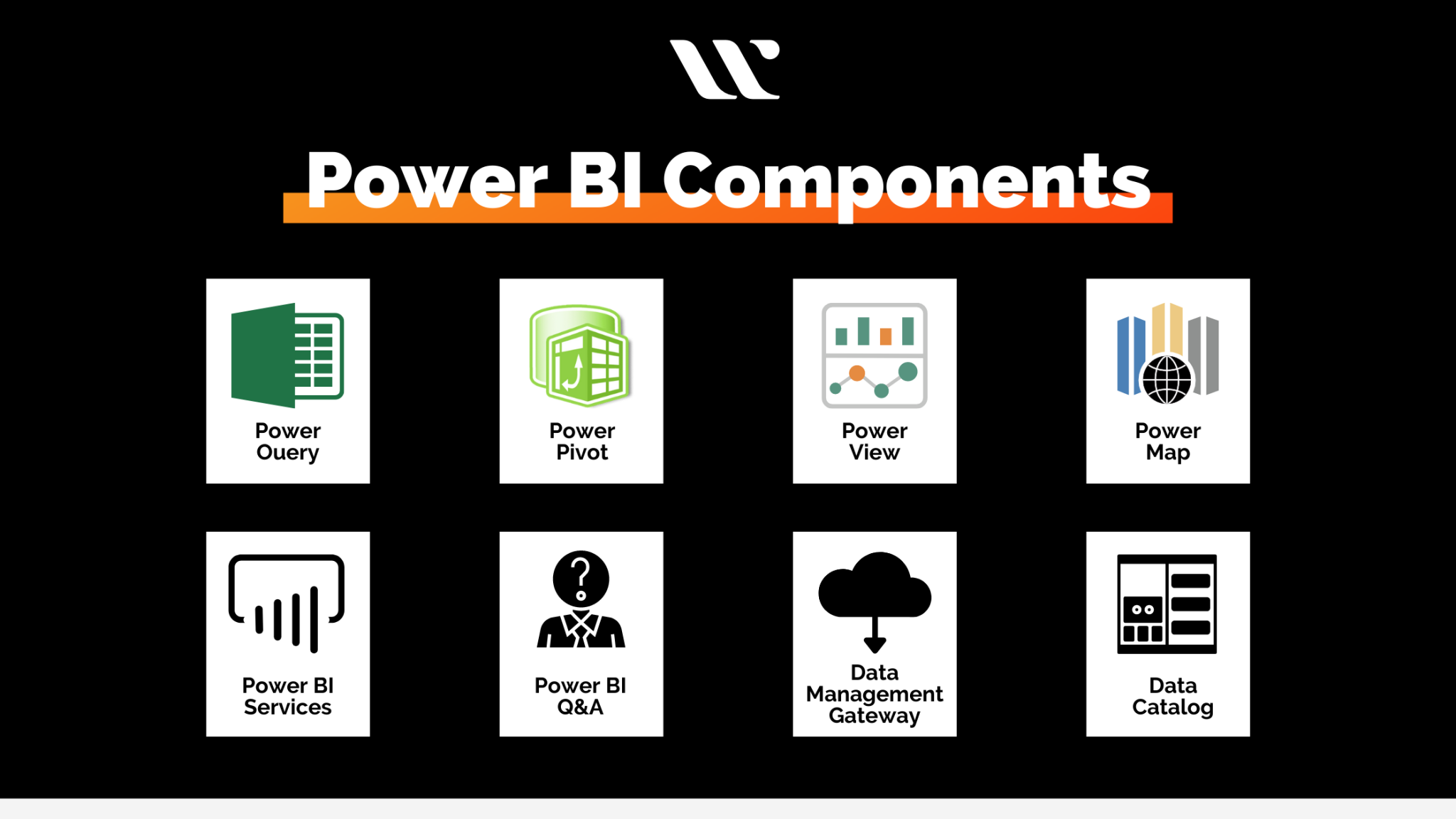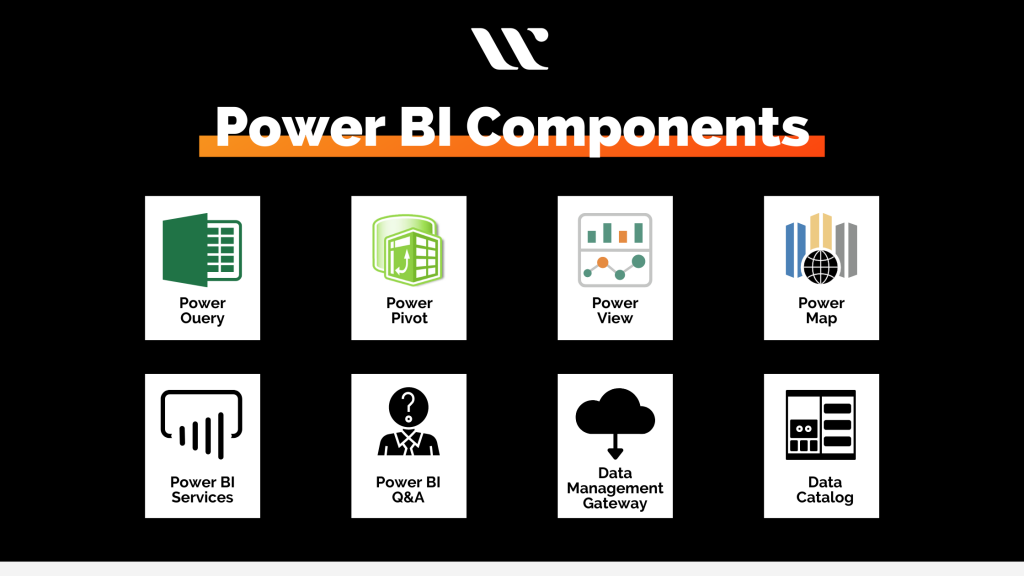 Power BI business products are derived out of several apps that have their own set of use cases and features. The components that are framing the entire functionality of Power BI are:
Power Q&A- 

It is a question and answers engine that enables the users to question the obtained or accumulated data.

Power Map-

 It is enabled for the users to create streamlined 3D visualizations of the obtained data or insights.

Power Pivot-

 This app is dedicated to the creation of separate data models for making the data more insightful.

Power View-

 Power view embedded within Power BI is destined to help generate the charts, maps, graphs, and other visual insight with obtained data.

Power Query-

 It is the most important part of Power BI that allows collecting, transforming, combining, and enhancing data from different sources.
Read more on What is Power Apps!
Practical Perks of Using Power BI
The companies of the present era have understood the efficacy of possessing high reporting power within the company's administrative efforts. With high reporting and analytics ability, a company can boost the business intelligence aspects for directing the outcomes in their favor.
The major reporting and analytic power of a business are directed with the assistance of Excel and Power BI. The introduction of Power BI has made it easy for businesses to assemble, manage, visualize and upgrade their company performance based on collected data from different embedded resources.
Check out Whizlabs MICROSOFT POWER BI MASTERCLASS
Real data is directly proportional to assist the user make informed decisions. The era of predicting business decisions based on unsure facts and surveys is over as Power BI has channelized the necessity of data for small, medium, and large businesses or enterprises. To help you understand the efficacy of Power BI better, here are a few of the perks associated with its use within a company:
Unlike other platforms that struggle to process a high count of data, Power BI is equipped with capabilities to take high quantity data input and process it seamlessly.

Machine learning feature embedded within

Microsoft Power BI

allows the users to seek data analysis on priority. With the help of it, one can check on the worthy trends and proceed with calculative predictions.

Powerful templates are embedded within Power BI to let the businesses derive more impactful insight out of the collected data.

Notification alerts can be triggered by setting up KPIs for the users to get immediate alerts upon detection of any crucial measurement or metrics based on operational performance.

Power BI has the ability to integrate with several management tools such as Office 365, Dynamics 365, and SharePoint. Apart from Microsoft products, you can also integrate Power BI with Hadoop, SAP, Google Analytics, Spark, and others.

The best part about Power BI is that it assures data security and gives high-point accessibility control to the users on both internal and external aspects within the company.
Whizlabs Free Tests for Microsoft Power Platform Certifications
Certifications
No of Questions
Links

Microsoft Power Platform Fundamentals (PL-900)




Free Test

20 Questions

Access Now

Analyzing Data with Microsoft Power BI (DA-100)




Free Test

15 Questions

Access Now

Microsoft Power Platform Functional Consultant (PL-200)




Free Test

20 Questions

Access Now

PL-400: Microsoft Power Platform Developer Free Test

20 Questions

Access Now

Microsoft Power Platform App Maker (PL-100) Free Test

15 Questions

Access Now
Conclusion
These are a few of the important Power BI attributes that give clarity about its role in helping businesses thrive. Power BI is an essential solution that can be deployed within the business operations to predict the growth aspects.
If you wish to optimize data for the productivity of your business operations, Power BI has high integration possibilities to help you serve the purpose. So, if you weren't aware of the efficacy of data optimization for your business, integrate the use of Power BI right away!
Read more on What is Power Automate!
FAQs
1. How frequently is the data refreshed within Power BI?
The data is refreshed at least once a day! But, some of the reports are meant to be refreshed more frequently (if necessary).
2. Can I share the obtained reports with my team or others?
Yes, you can easily share the created insights and reports with your team or others. You can also give special access to business staff to get direct access to the reports.
3. Can the data obtained be accessed over mobile?
Yes, you will have to download the Android or iOS app of Power BI and log in with the credentials for accessing the dashboard and reports.