Power Apps is considered PaaS (Platform-as-a-Service) from its core functionality. The major use of it is to help businesses create mobile applications that will be feasible to run on iOS, Windows, and Android. These are termed to be modern apps that can run over any browser or OS without any barriers.
For your knowledge, Power Apps is also known to be a mobile app platform through which the modern developed apps run for your business operations. Its role is to handle the differences and variations within the OS while you can seamlessly run or execute the apps.
In this article, you will know the complete attribute and usage of Power Apps within businesses and its immense contribution to business productivity.
Importance of Power Apps for your Business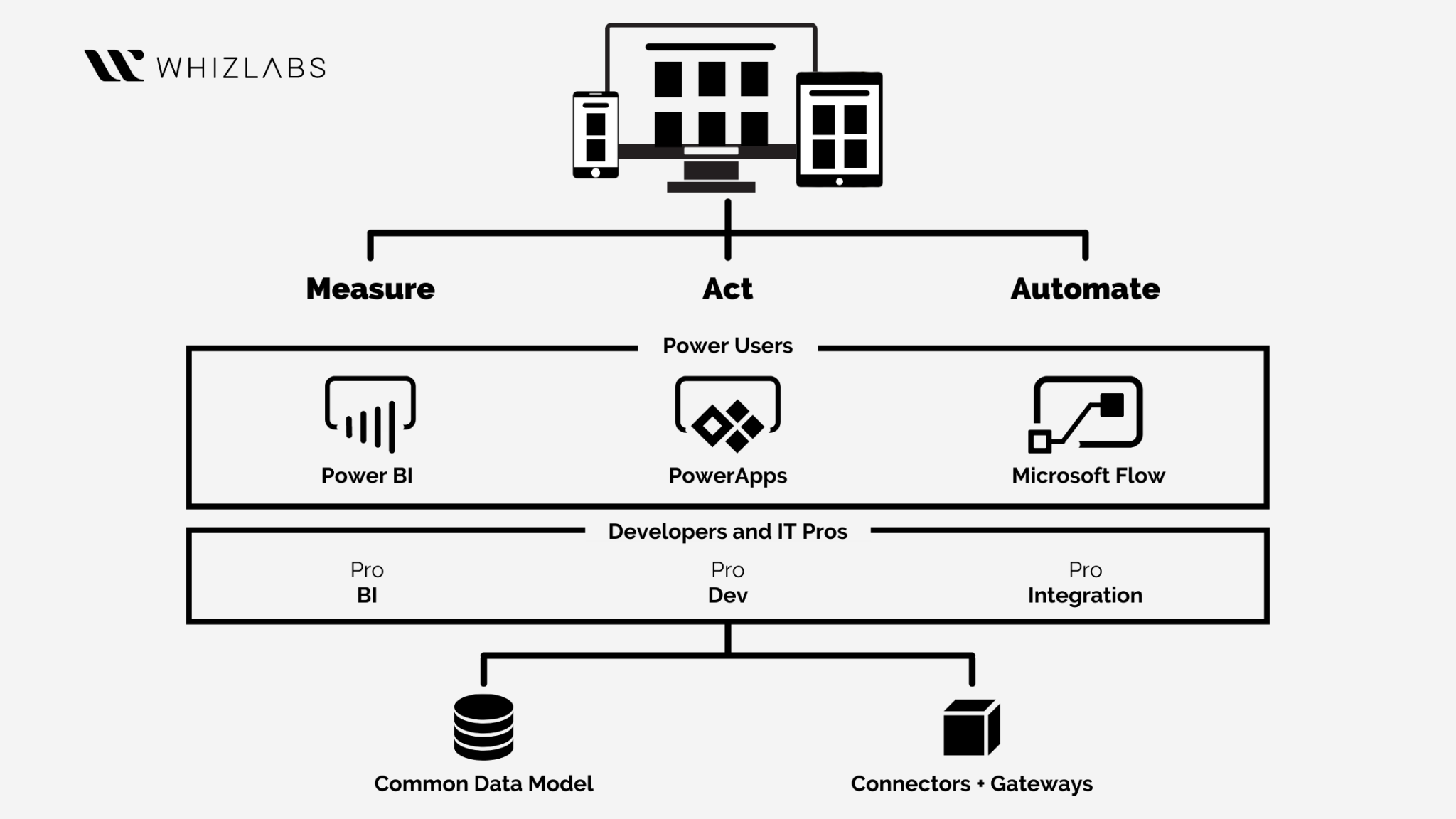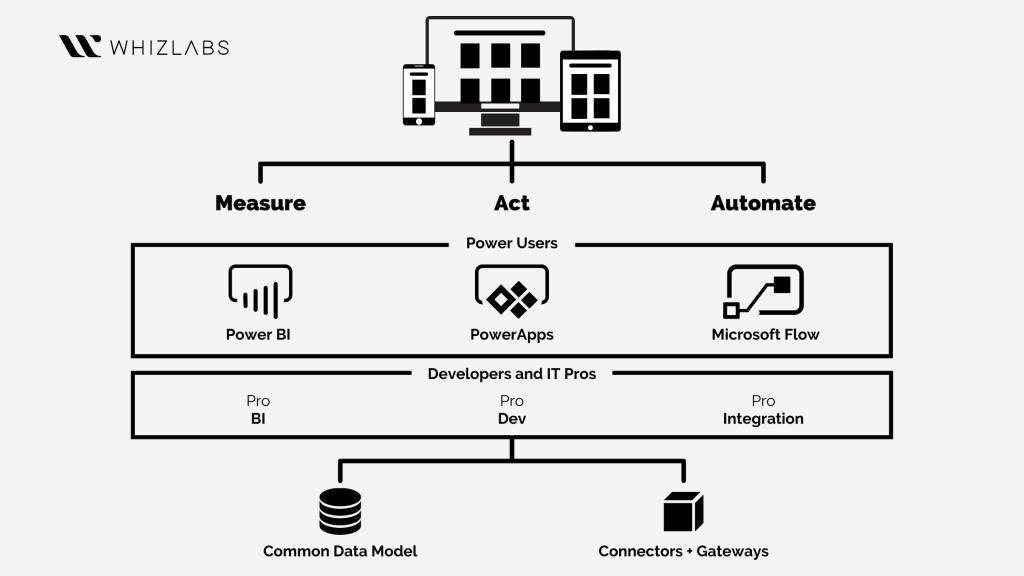 Integration of Power Apps has been proved proficient for businesses. The company uses technology in the present era to change the operational communication within the enterprise. There are many routine actions that have been implemented recently for streamlining the production rate.
Power Apps is one such technological boom brought up by Microsoft for the companies to create custom applications for meeting the business objectives and goals. The service offered by Power Apps is feasible for knowledgeable individuals to develop various applications for managing office chores.
Read more on "Why Microsoft Power Platform is a Must Skill in 2021?"
There is no such necessity of implementing programming or coding aspects for the same as the platform allows drag & drop feature for better convenience. The only thing that the office individuals need to take concern for is adequate training of using the Power Apps platform. Power Apps has brought in revolution for the start-up companies and enterprises to develop internal office portals or management applications without the necessity of being an expert in coding.
Benefits of Seeking Power Apps Integration For Operational Efficiency of Businesses
Before the era of Power Apps, it was quite difficult for businesses to find ideal solutions to meet corporate or productivity needs. The time factor was highly responsible in the past days that interrupted the productivity outcomes of the company.
Therefore, integrating the Power Apps tool to create powerful internal applications and portals led to better business management. To help you understand the efficacy of Power Apps, here are some of the benefits of its integration:
Availability is Wider than Before
Power Apps is a dedicated application development platform that consists of a Microsoft Office 365 subscription. Therefore, the service has high availability that intends to help you create numerous types of applications and integrate them to different platforms.
With this approach, Power Apps can be used for transforming manual business operations into automated implementation. Hence, this is what makes Power Apps so popular among businesses.
Data Integration is Proficient With Power Apps
Suppose your company has integrated its operation with CDS (Common Data Service) by Microsoft; in that case, the applications developed with Power Apps can help you allow prime access to the commercial data involved within your operations. Power Apps can help you integrate data from over 200 sources such as OneDrive, Excel, PowerPoint, Dropbox, and others.
And with these data integration possibilities, your business operations involved with data sharing can be executed efficiently without any boundaries like location. Hence, Power Apps have proved its might in the sector of data integration as well.
By integrating Power Apps for creating or developing company applications, you can expect to automate most of the business functions and processes. As a result, the manual data entry aspects can be eradicated completely from the business operational jobs. Moreover, the automation implemented within the apps can allow you to send or receive data or updates from buyers/workers within the company.
The automated update feature will be integrated into smartphones with push notifications for immediate alerts. Along with that, you can also create apps for troubleshooting or reporting with automation even when the admin is not controlling the app or portal.
Enhanced Business Productivity
When you have proficiency in creating applications for your company operations, you can meet the necessity and goal aspects of the business. In the process, you can evidently expect high productivity as the time consumption for executing or implementing certain processes reduce stupendously.
The individuals who were requested to impose certain processes manually will be free from that hassle and can take care of other core business operations. The apps developed within the Power Apps platform will take concern for automating such selected processes.
How to Create a Power App?
Creating an app through the Power Apps platform is quite easy and convenient. You just need to have the Power App Windows Modern App or a device with OS Windows 8.1 or Windows 10. You can also use the web designer of Power Apps that is feasible to run on any modern-day web browser.
Follow the below steps to create your first Power App:
Step 1: Select the Environment
There are basically four environments or tools within Power Apps for you to work upon. Each of them has its own capabilities and roles to play. The four tools are Power Apps mobile, Power Apps studio, Power Apps Admin Center, and Site Power Apps. Choose one that suits your business needs and move further with the Microsoft Power app development task.
Step 2: Select the Application Type
Now, after you have chosen the environment, it is time for you to pick the type of application that you want to develop for your business. Basically, there are two types of applications that you can possibly develop with the use of the Power Apps platform that includes Model-driven apps and Canvas apps.
Canvas apps enable you to freely organize the required aspects and are meant especially for lightweight apps. The canvas type of apps can be developed in no time with Power Apps. It demands you to implement creativity and business knowledge onto the app design.
Give your career a promising boost with MICROSOFT POWER PLATFORM CERTIFICATIONS. Check out our courses today.
Model-Driven apps are based upon CDS or data integration for rapidly building processes and business rules. Therefore, they intend to help you develop heavier applications for your business management aspects that will be used for quite a large amount of time in a day.
Step 3: Pick the Storage Type
Power Apps platform intends to target the importance of data for leveraging its potential to enhance outcomes of any business process. Therefore, it is important for you to pick the right data sources or storage type while designing applications within the Power Apps platform.
All data are stored within different data sources that can be imported within the application by creating a connection in the Power Apps platform. Some of the most common data sources picked for the purpose are Excel spreadsheets and SharePoint lists.
Whizlabs Free Tests for Microsoft Power Platform Certifications
Certifications
No of Questions
Links

Microsoft Power Platform Fundamentals (PL-900)




Free Test

159 Questions

Access Now

Analyzing Data with Microsoft Power BI (DA-100)




Free Test

148 Questions

Access Now

Microsoft Power Platform Functional Consultant (PL-200)




Free Test

143 Questions

Access Now

PL-400: Microsoft Power Platform Developer Free Test

130 Questions

Access Now

Microsoft Power Platform App Maker (PL-100) Free Test

125 Questions

Access Now
Final Words
With this brief explanation of the importance, perks, and usage of Power Apps, you must have gained immense knowledge of how things work within the Power Apps platform. Therefore, if you own a business and want to streamline most of the operational and management processes within your company, the Power Apps platform can be your best bet.
FAQs
1. Why should one use collections for Power App?
The apps with large databases can make things useful by manipulating the local data. Therefore, collecting the data right from the start of the app development process and filtering them throughout the application for distribution of data can prove to be feasible.
2. Is there any limitation to Power Apps?
Yes, the limitation is that for canvas-type app development, only one developer is permissible to work on it at a single time. Moreover, it is also permissible to retrieve a maximum of only 500 items by default.
3. Is it easy to master Power Apps?
With the convenient accessible features, it is quite easy for people to master Power Apps. There is no need for coding or programming knowledge for creating a perfect internal portal or application for the business.