Linux is not just an operating system, it represents an idea through which everybody has an opportunity to grow. There is something for everyone and nobody will be disappointed with the use of it. When you decide to use Linux, you need to first choose a distribution. Linux distributions are the open source Linux operating systems, packaged with different components such as management tools, installation programs etc.
Here in this article, we are going to discuss some best Linux distributions. This article will provide users the efficient information to take their decisions and to pick the best Linux distributions which will be most suitable for them. 

As my personal experience when I used it the first time, I was completely blank what to do next. Yes, I liked it definitely. But the first time of using it, my experience was just like swimming against currents.
I was just watching the screen but didn't get from where I have to start or where I have to land upon. Linux is definitely reason of pain for them who want to shift Linux from windows. These are top Linux distributions which especially fulfill the necessities of the beginners and developers.
List of Best Linux Distributions
We are providing a list of best Linux distros for beginners. But it doesn't include the particular order. We are following some criteria such as easy to use, easy software package availability, software hardware with the new cut of technologies, and easiness in installation while compiling the list.
In our list of top Linux distributions, we place Ubuntu in the first place. In 2004, it was introduced with sizzling effects. Since 2005, it has been able to maintain its place among the top 4 each and every year. DistroWatch.org site was ranked every year among the top 25. You will surprise to know that 9.5 % of this complete website belongs to Ubuntu.
Ubuntu successfully made aware of consumers about products amid Unity desktop manager Canonicals' controversy. But now it does not serve longer. Along with that Ubuntu, also earned the attempt of a company to impose discipline on the complex universe of Linux-development successfully. Ubuntu is now considered a rich marketplace application as well as quite easy to use.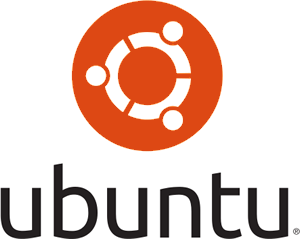 While internet surfing for Linux, you will surely come across Ubuntu once. Ubuntu is well known as a leading Linux distribution. If you want to start a new path to Linux, Ubuntu is the best option for you. Ubuntu has put its lot of efforts for universal usability. And it makes Ubuntu easier and closer to human beings.
To use Ubuntu, you do not require to be a completely technical person. It is useful to simplify Linux=Command line notion. This is one of the points which makes Ubuntu special among Linux distributions as per current scenario.
You can find the procedure of Ubuntu installation very much convenient. In the installation, the easy and simple English is going to use. Else it another major language is used which would also be easy to understand.
Features of Ubuntu
The user interface of Ubuntu is called Unity. It is productive as well as simple. Your favorite apps accompanied with running apps will be on the right side of the dock. We call this right side of the dock – Dash. There will be an application search button on the windows too. Can you find any way simpler than it?

Ubuntu possesses hardware detector in-built. For your PC, hardware detector detects, installs, and downloads the optimal drivers. So, there is no issue related to installation in Ubuntu. It is also one of the best Linux distros for laptops.

There are almost all types of software which are needed for general use during installation. These include video player, office suites, music players, and games.

Ubuntu possesses a great community as well as documentation support. There are two options in Ubuntu for quality support almost in every aspect related to Ubuntu. These are 'Ask Ubuntu' and 'Ubuntu forums'.  The questions that may pop up in your mind has already been answered in these support communities. These answers are user-friendly, especially for beginners. So, it is one of the best Linux distributions for developers.
Linux brings a number of new trends every year. Let's check out the Top Linux Trends in 2020.
Linux Mint has maintained the top position in the rank list from 2011 to 2018. Throughout these seven years, it is ranked on Top with No. 1 position.
Mint is an Irish distribution. And it is based on Ubuntu. It has not failed to avail praise against its multimedia efficiency, stability, and various desktop managers support. Developers of Linux Mint give special focus on stability. That is the reason behind its' firm support to conservative release cycle.


You are not able either to press into an involuntary beta tester or bleeding-edge technology updates. But with this one of the Linux distributions, you will be the best in present technology for sure.
Linux Mint Cinnamon secures number one place in the best Linux distributions for 2020. It is the best distro for Distrowatch. Linux Mint Cinnamon deserves the place undeniably. If you ask me, it is one of my favorites. It's gracefulness, elegance, and out of the box, computing experiences are what make it my favorite.
Features of Linux Mint
Linux Mint has featured with the cinnamon environment for the desktop. If you are a beginner with Linux software, you will find Cinnamon very easy and useful to work on. This brings it among the list of best Linux distros for laptops.

There is no such feature which will give you the pain of learning new things for beginners who have the problem to avail even the names of Linux distributions. And all the necessary software are assembled and easily accessible under this feature.  These two are the biggest benefits which fall under Linux Mint Cinnamon.

Linux Mint is compatible. It functions on the older version as well as the new version of the computer without differentiating in speed.

Linux Mint uses the same software repository which Ubuntu uses. After going through extensive testing, Ubuntu uses a software repository on a general domain. This prevents users from suffering unwanted glitches as well as crashes. These are real issues in many software. This feature can prove very helpful to many new Linux Users.

If you have ever used Windows 7, you will find Linux Mint desktop much similar to windows 7 desktop. You are thinking to switch Linux Mint from window 7, you will not feel nostalgic for sure. It is because they both have a similar tray of icons, similar toolbar, and a similar menu.
I personally recommend Linux Mint to those who are a newbie in the world of Linux distributions. It will surely leave an impression on you to accept it. I would like to place it on top in my priority list of the best Linux distributions for 2020.

Most of the computer users are familiar with windows. But when window users think to switch over Linux, they have to face a good amount of ambiguous process, which every new user have to go through. While working on windows, we are conditioned with a great number of operations. Such as when we start the OS, we find ourselves to go to the lower left corner of the display every piece of time before launching any application.
If any Linux OS among the best Linux distributions for 2020, is able to solve these issues, congratulations you have covered half marathon successfully. Here Zorin OS comes into place. Zorin OS provides asylum for refugees of windows.  It is one of highly polished distribution among the best Linux distros for beginners.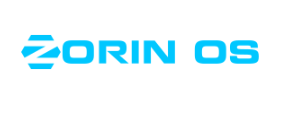 It is not like that it is very much hard to use Linux distributions. But most of the users feel uncomfortable while working on completely changed or alienated screen. Here Zorin OS wins the preference war. Zorin OS reflects many similarities to windows in a matter of appearances.
Features of Zorin OS
The concept of package managers is new for the Linux beginners. This makes Zorin OS provide a huge list for pre-installation. Whatever application you want for it, it is already installed on Zorin OS.

You can install and run your favorite games as well as Windows software because PlayOnLinux and Wine software are pre-installed in Zorin OS.

Theme engine is the center of attraction in Zorin OS. This engine is called Zorin look changer. Zorin OS doesn't fail to offer several customization options which helps your Zorin OS to look like Windows XP, 2000, 7, and Mac. Nostalgia is far from your expectation with it. Use it and decide whether it is the best Linux distros for beginners? Sure the answer will be yes.
Linux blogs are a good source of information about the latest news, trends, technology, and more. Here are the top Linux blogs that you should follow in 2020 to enhance your knowledge.
Elementary OS is basically for Mac OS users. Until now we have discussed Linux distributions for windows. Due to its aesthetic essence, Elementary OS has risen to popularity in such nick of time.


Mac OS inspired its look which makes Elementary OS one of the most attractive Linux distributions. This is another operating system which is based on Ubuntu. So, you can find it stable without a second thought. It possesses the feature of Pantheon environment for the desktop.
Features of Elementary OS
Once you decide to use it you will find it surely so many resemblances with the Mac OS system. So, it is the prior importance for the Mac OS users who want to shift to Linux. The same comfort zone with Elementary OS desktop which you are habitual while using MacOS. Elementary OS is helpful to cope you up with this change.

It provides a simple as well as the customized menu as per the user's preference. This operating system is not intrusive. This makes users very efficient to focus on your work.

 
openSUSE is one of those Linux distributions which claims to be the most consistent performer. It is true that openSUSE never got first place on the top list from 2006 to 2017, but it has maintained its rank between No. 2 to No. 6 every annum between these years.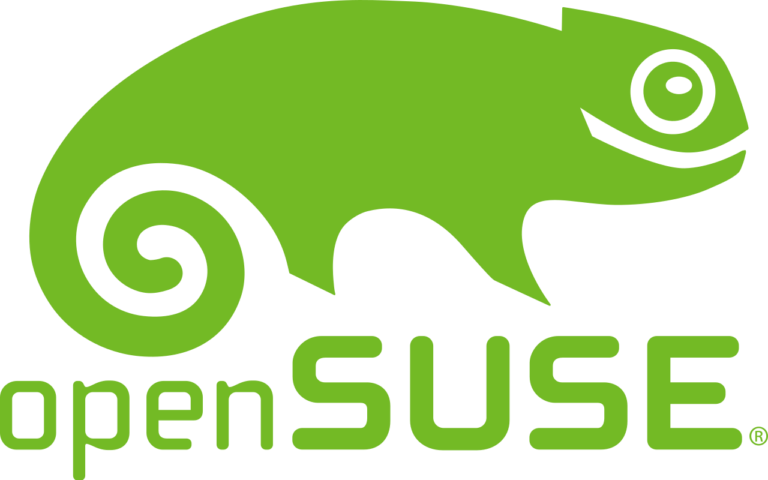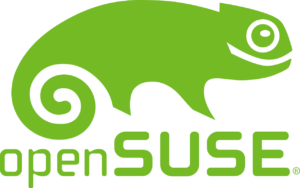 Features of openSUSE 
openSUSE is German Linux distributions. openSUSE has given more emphasis on software development always. Its aim is to give amazing desktop experiences by providing a rich feature. It is one of the best Linux distros for developers.

openSUSE anchors various types of desktop managers. But openSUSE is familiar with YaST package manager and KDE environment.
Preparing for a Linux interview? Go through these top 60 Linux interview questions and get ready to ace the interview.
Final Words
Maybe you find Linux quite tough in first glance but believe me you will not regret your decision to use any Linux distributions. It doesn't matter you are new in Linux. If you are afraid of using Linux just because you are a window user, we hope the article would have helped you to curve your fear. At least give Linux distributions a try before directly jumping on any decision. You will definitely fall in love with it.
A Linux certification can help you get ahead in your career. So, join our Linux certifications training courses and lay the foundation of a bright future.
Have any query regarding Linux distributions? Just write in the comment box below or submit in Whizlabs Helpdesk, we'll be happy to help you.