As a social media and internet user, you must have come across terms such as 'thought leaders' and 'influencers'. Almost every business in the present time relies on the involvement of thought leaders and influencers. The large-scale rise in the popularity of agile project management has also brought many agile thought leaders to the centerstage.
Their contributions to the improvement of the overall agile landscape validate their knowledge in agile project management. However, agile project management professionals should know the specific agile influencers to follow. Following the top thought leaders in agile project management can support the skill improvement of professionals. Also, thought leaders can provide an assortment of insights into favorable courses of action for project managers.
Try Now: PMI-ACP Free Practice Questions
Top 10 Agile Thought Leaders
The guidance and direction of renowned thought leaders are ideal not only for businesses but also for many others. Governmental and non-governmental organizations, students, and individuals with an interest in understanding present and future trends in agile project management. Agile thought leaders also contribute in the form of lectures as well as consultancy for running businesses.
Thought leaders in agile project management have the capabilities to interpret signals, trends, and patterns for charting out the future course of action. The following discussion aims at illustrating ten well known agile thought leaders. The discussion would include a brief description of each agile thought leader for understanding their contributions to agile project management landscape.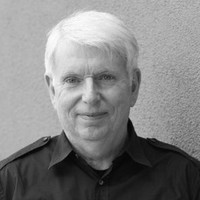 Jeff Sutherland is a must-have name in almost every list of top agile influencers. He is the co-creator of Scrum and is also the founder of Scrum Inc. Scrum Inc. is the prominent authority on Scrum and has been a major driving force for many companies adopting Scrum.
Jeff also holds the recognition of being one of the seventeen software professionals who authored the 'Agile Manifesto.' As one of the most renowned agile experts, Jeff speaks about hyper-productivity at different conferences. Also, Jeff focuses on the wonders of 30-day software development.
Furthermore, Jeff also points out the increasing demand interest in the agile scrum and its popularity among software development teams. The latest book by Jeff Sutherland is "Scrum: The Art of Doing Twice the Work in Half the Time." The book essentially captures how Jeff used his background and experience for creating Scrum.
As another co-founder of Scrum, Ken Schwaber was never far away from this list of agile thought leaders. Ken is also the Head of Scrum.org, and he is also the founder of the Scrum Alliance.
With over 40 years of experience in software development, Ken Schwaber deserves a place in this list. Being a part of the original development of Scrum, Ken is very popular in the agile project management community.
Despite recent critical events such as Kanban damaging market share of Scrum, criticism for Scrum Master Program and his resignation from Scrum Alliance, he is still popular. Ken Schwaber specializes in the resurrection of startup companies and key projects for faster product delivery. The focus of Ken Schwaber on the implementation of agile iterative and incremental software development resonates with many top agile influencers.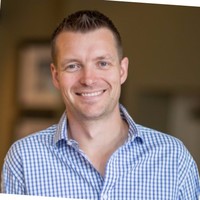 Geoff Watts is one of the notable entries among well-known agile thought leaders for his wide-ranging achievements. Watts is a TEDx speaker which allows him to communicate his views and opinions to a larger audience.
The noticeable traits of Geoff Watts are in his leadership and performance expertise. Also, he has the necessary abilities for supporting people in understanding the agile development method and Scrum methodology.
Geoff's regular keynote sessions dealing with change, coaching and collaboration are also prominent additions in his expertise as a thought leader. The reputation of Geoff Watts as the author of books such as 'Scrum Mastery' and 'Product Mastery' also validate his agile project management expertise. Also, Geoff has worked with companies such as AOL, Motorola, Nokia, JP Morgan, Citigroup, Reed Elsevier group, and KPMG.
One of the top reasons for the popularity of Agile is its flexibility. Read on our previous blog to know What makes Agile flexible.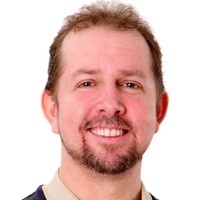 Henrik Kniberg is one of the popular agile thought leaders with a focus on coaching. As an agile and lean coach, Henrik was the leader of the project for translating the Agile Manifesto into foreign languages. Henrik also has credits for authoring books on Scrum, XP, and Kanban.
The popularity of his books is visible in the number of readers that exceeds well beyond 500,000. Presently, Henrik serves as a coach and mentor for companies on agile and lean principles. The primary focus of Henrik's coaching and mentoring aligns with LEGO and Spotify.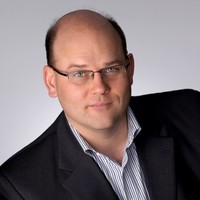 Scott Ambler is presently the Vice President and Chief Scientist of Disciplined Agile (DA) at the Project Management Institute (PMI). As one of the best agile thought leaders, Scott's contribution to the field is enormous.
The Disciplined Agile (DA) toolkit is the sole comprehensive agile body of knowledge (BOK) in the market presently. Scott openly advocates for unified processes in comparison to Scrum/XP combinations. Scott is also the creator of agile modeling (AM) methods and agile data (AD) methods.
Furthermore, Scott is also a frequent keynote speaker at many conferences about Disciplined Agile (DA), lean/agile enterprises, and scaling agile software development. Scott Ambler is also an author of various books such as 'An Executive's Guide to Disciplined Agile' and 'Choose Your WoW!'. Scott holds credits in books like Disciplined Agile Delivery, Agile Modeling, The Elements of UML 2.0 Style, and Refactoring Databases.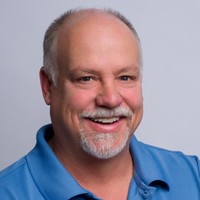 Mike Cohn is the co-founder of the non-profit 'Agile Alliance.' He has also been on the board of directors for Scrum Alliance. As an author of many books such as 'Agile Estimating and Planning' and 'Succeeding with Agile,' Mike has formidable credibility.
Also, Mike is the author of 'User Stories Applied for Agile Software Development.' Mike also uses his blog for expressing his opinions as one of the important agile thought leaders.
Mike started running projects with Scrum in 1995 and worked with various industries and companies of varied sizes. As a VP of development at four different companies with a focus on agile, Mike has substantial hands-on experience. The opinions of Mike as one of the top agile thought leaders apply to the real business objectives. Experience plays the role of a key factor in Mike's expertise as a thought leader in agile project management.
Also Read: Top 5 Agile Certifications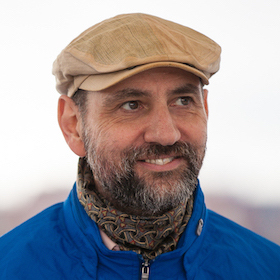 Martin Fowler is one of the renowned agile experts with a prominent focus on refactoring. He has a Twitter follower base exceedingly more than 40,000 and is also a renowned author and speaker on enterprise software design. The long-term association of Martin with the software delivery and consulting firm, Thought Works is reflective of his reliability.
Martin's website helps software development professionals with agile techniques and skills. The active followers of Martin and his popularity place him as one of the influential agile thought leaders.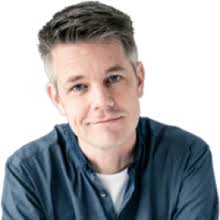 When you look for the best agile influencers in Europe, you are most likely to come across Jurgen Appelo. The most noticeable contribution of Jurgen to agile project management is his book 'Management 3.0' which has attracted considerable attention.
Furthermore, the involvement of Jurgen in advocacy for Agile Lean Europe and the Stoos movement also strengthen his position as an agile thought leader. You can find his name as one of the recent additions among thought leaders in agile project management.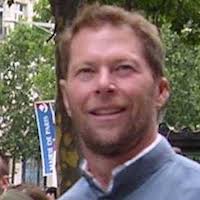 The contributions of Alistair Cockburn as one of the agile thought leaders are very commendable. Alistair was also one of the prominent members involved in writing the Agile Manifesto. Also, Alistair was an important part of writing the Agile Declaration of Interdependence.
Alistair's contributions to agile project management include the development of a set of methods known as Crystal. Most recently, he also established the ICAgile certification. The presence of Alistair in the agile community is very influential despite his limited success in this field.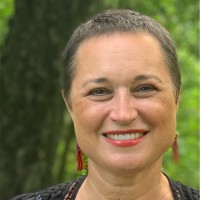 Lyssa Adkins is one of the names which can never miss any list of best thought leaders on Agile. She is known as the coach for the coaches. As a certified Scrum trainer, Lyssa's credibility also manifests in her book 'Coaching Agile Teams.'
This book is still one of the 10 best Agile books on Agile after years of its publication. The certifications of Lyssa Adkins include Certified Enterprise Coach (CEC), Project Management Professional (PMP) and ICAgile Expert in Agile Coaching (ICE-AC).
These certifications show the tangible proof of Lyssa's expertise in agile project management and as a coaching professional. The most interesting highlight about Lyssa is that she is one of the pioneers of agile coaching as a profession. Her present area of focus is on improving the performance of senior leadership teams through coaching.
Preparing for an Agile interview? Go through these top 25 Agile Interview Questions with the detailed answers and get ready to ace the interview.
Bottom Line
The role of agile thought leaders is expanding, especially with the rise in the adoption of agile project management. As influential members of the Agile community thought leaders could change the course of project management. The future of agile project management is bright due to the constantly evolving requirements of businesses.
The list of thought leaders in agile in this discussion does not mean that only these individuals are reliable. The agile community has many other prominent names such as Uncle Bob Martin, David Anderson, and Ron Jeffries. The basic notion for emphasizing on thought leaders is to obtain guided insights on the application of agile processes and principles.
No doubt, the role of Agile certification training courses is important to expand and validate your skills. Alongside this, this above-mentioned list of agile influencers could also help you to enhance your agile skills and knowledge. So, follow these agile influencers and stay updated!