As the agile methodologies have shown a whole new way of IT project management, the certified agile practitioner has gained significant importance for running successful projects. There comes the craze for PMI-ACP certification preparation which is the most recognized agile project management certification across the globe.
This cross-domain agile certification has correctly matched the need of standardization of agile process which the agile community was longing for some time. Not only project managers, but also for agile developers the PMI-ACP exam preparation is a giant leap towards successful agile implementation.

However, the PMI prescribed course outline is vast and effective PMI-Agile certified practitioner certification preparation is the only key to crack the exam even if you have agile experience. Thus in this blog, we have detailed the facts about PMI-ACP Certification Preparation which will surely give you a good idea on how to prepare for PMI-ACP certification exam and work instrumentally for your next PMI-ACP certification preparation guide.
How to Prepare for the PMI-ACP Certification Exam?
PMI-ACP is one of the top Agile certifications that has gained popularity among agile professionals. It's difficult as well, so one needs to study hard and prepare well to pass the PMI-ACP certification exam. To help you in your PMI-ACP certification preparation, here we bring the step by step preparation guide for the PMI-ACP certification exam. Let's get ahead.
Step 1: Know the eligibility – the first step for PMI-ACP Certification Preparation
As per the PMI-ACP handbook guideline, you should meet the below mentioned eligibility criteria to appear for the exam –
          Eligibility Criteria

              Requirement

Educational Background

A secondary degree (high school diploma or associate's degree of global equivalent)

General Project Experience

2,000 hours project experience within last 5 years

Or

Active PMP® or PgMP®

Agile Project Experience

1500 hours working experience on agile project teams or with agile methodologies in the last 3 years

Training in Agile Practices

21 contact hours in agile practices

Step 2: Get acquainted with the PMI – ACP certification outline
The PMI-ACP exam blueprint provides the topic areas covered in the exam. The percentage weight of each area determines how many questions will be allocated from that domain.
| | |
| --- | --- |
| Domain | Percentage(%) in the exam |
| Domain I. Agile Principles and Mindset | 16% |
| Domain II. Value-driven Delivery | 20% |
| Domain III. Stakeholder Engagement | 17% |
| Domain IV. Team Performance | 16% |
| Domain V. Adaptive Planning | 12% |
| Domain VI. Problem Detection and Resolution | 10% |
| Domain VII. Continuous Improvement (Product, Process, People) | 9% |

Step 3: Get familiar with the Exam pattern beforehand
The test is online and needs to be attended from pro-metric centers

The exam will ask 120 multiple choice questions while each question will have four choices

The stipulated timeframe to answer all the questions is 3 hours (180 Mins)

The questions may also be the True or False type of questions

There is no negative marking for the wrong answers

You need to answer questions one at a time and proceed to the next question only after you are done with the current question

You can mark the current question as 'Later for review' if you are not sure about the answer at that moment. However, unless you mark them as reviewed and unmark, you won't be able to click the submit button.

You can navigate back and forth through the questions as many times as you want within the defined time limit

You will not be able to modify the answers once you click the Submit button

Follow books and PMI references as PMI-ACP certification preparation guide
Also Read: Top 25 Agile Interview Questions
Step 4: Be prepared to face the types of questions to be asked in the Exam
This is one of the stepping stone in any exam preparation and probably the most effective way to face them. Once you get aquatinted with the types of questions asked in the PMI-ACP exam, you will get a fair idea of how to pass the PMI-ACP certification exam with such a vast study area. Well, in the exam you can expect three main types of questions:
Questions direct from exam content outline 
These are pretty straightforward questions that you can easily answer if you are well-versed with the agile concepts and topics covered in the course. Here one point should be remembered that you must refer the latest handbook as PMI keeps changing their exam outline time to time. However, the number of straightforward questions are few. Hence, you should be prepared for other types of questions.
These questions constitute the tricky part of the exam, and interestingly most of the questions in the exam are scenario-based. Here you will be given some scenarios which project managers often face in the real time, and you need to answer how you will handle such scenarios. Moreover, PMI expects you to answer in the PMI way. What does that mean? They want to check how you will handle the problems following the PMI-ACP principles. However, it could not be a feasible case to case basis in real life. However, as you are appearing PMI prescribed exam so better to showcase the recommended way!
Lengthy and Confusing Questions
The third type of questions contains too many information but only a key sentence that is relevant to the problem. This is to confuse the examinee and to check their logical aptitude. So, be careful with these questions and only focus on the key sentence.
Step 5: Follow Books for PMI-Agile Certified Practitioner Certification preparation
PMI-ACP certification exam checks your theoretical as well as practical expertise and no doubt, no exam preparation could be completed without good books. Books are the primary resource which gives us core concepts in a more detailed way. Similarly, the following are the 5 books that you must consider as an excellent guide for PMI-ACP Certification Preparation.
This is a reference guide from PMI-ACP and provides all information regarding the exam. It is available online from the PMI website in pdf format, and you must go through this handbook before appearing for the exam to cross check all the information related to the exam.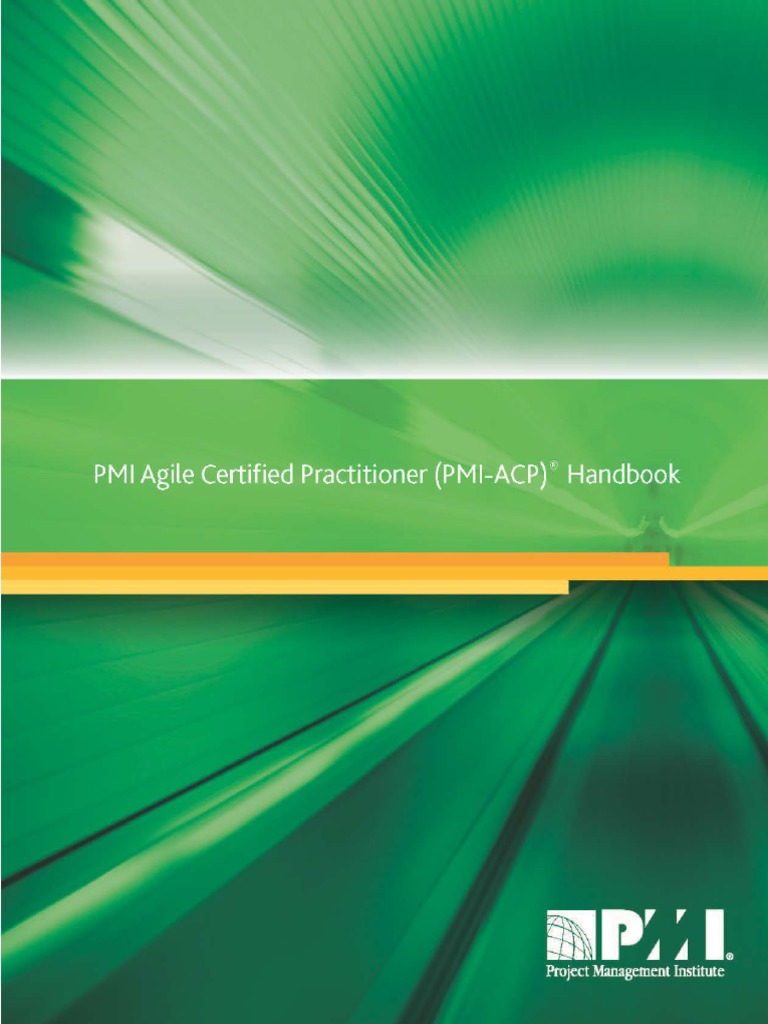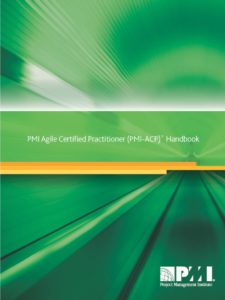 This book is also available in the pdf format at PMI website, and a must follow book for the PMI-ACP aspirants. It provides related information on the exam blueprint, the domains, subdomains, and tasks allocated to each domain. Besides, it gives a detailed understanding of the agile principles and concepts associated with each task.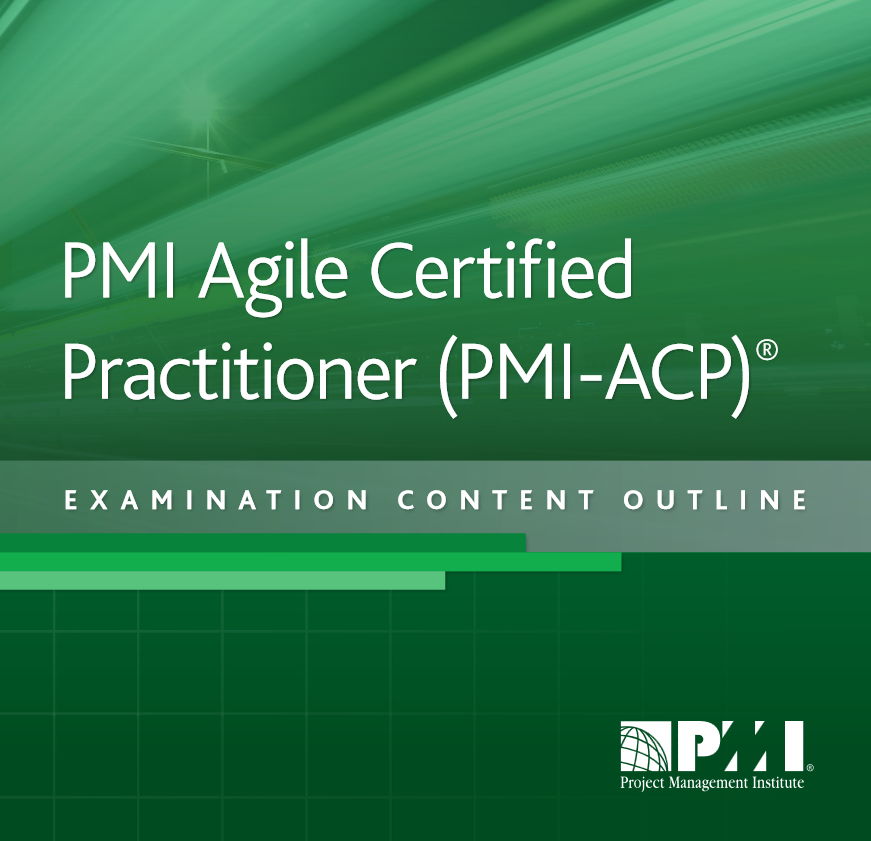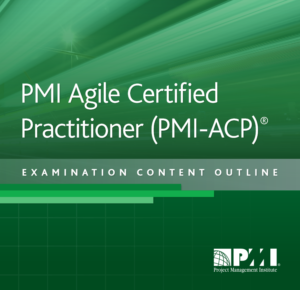 PMI-ACP Exam Prep by Mike Griffiths
This is the best book to read on Agile principles and development. Furthermore, one should refer to this book not only to pass the PMI-ACP certification exam but also for better development knowledge on agile, its techniques and different tools.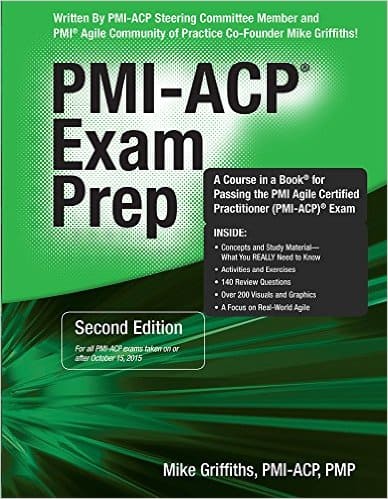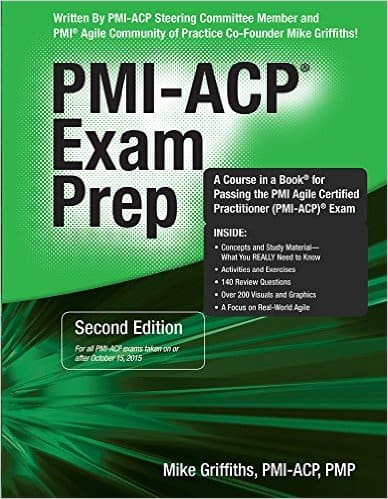 The PMI-ACP Exam: How to Pass on Your First Try, Iteration 3 (Test Prep) by 

Andy Crowe
This book is more exam oriented and along with theoretical coverage it provides ample test papers along with solutions. As the name specifies, this book helps you to pass the exam on the first attempt.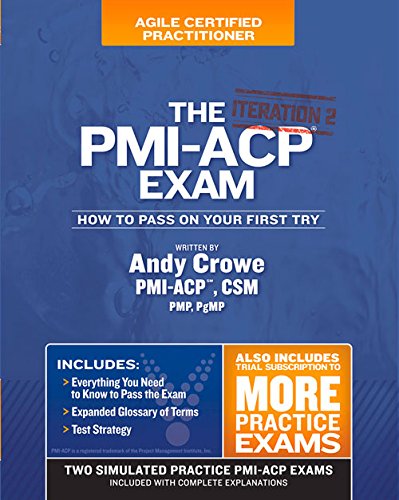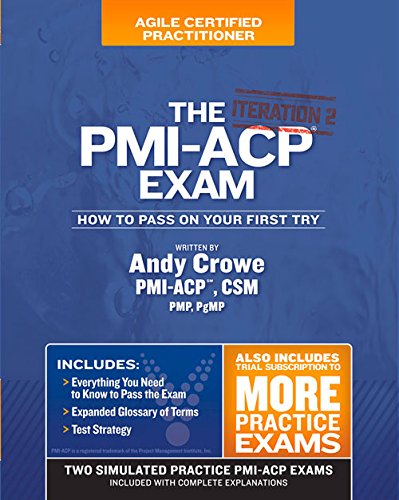 Head First Agile: A Brain-Friendly Guide to Agile and the PMI-ACP Certification by Andrew Stellman
If you get easily tired with long theories and want something engaging that stimulates your cognitive mind then probably this book works well for you. Alongside you will get a lot of exercises on each section that will motivate you to think at a deeper level.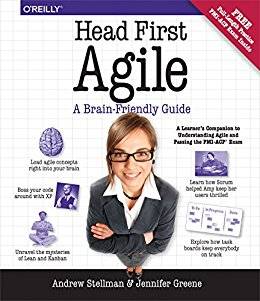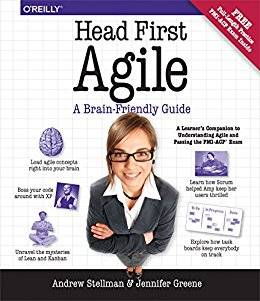 Step 6:
Take a training and practice test series to be a mastermind
Do you know after a lot of effort and practical experience a good percentage of candidates fail to crack the PMI-ACP exam? This is due to lack of proper grooming for the exam. You need to hit in the right area, and smart work is equally necessary along with hard work. No doubt, training makes a difference here from self-study.
Though training and sample exams from PMI is a must as part of PMI-ACP Certification Preparation, that is a standard to follow, not a guarantee for sure success. So, training from certified PMI-ACP practitioners unveils many important aspects regarding the exam which we usually don't get outside. Also, the more you practice with PMI-ACP exam simulators it gives you confidence which is a vital factor to face any exam.
Try Top 25 PMI-ACP Practice Questions Now.
Step 7: Apply for the exam
Once you are sure about your eligibility, you can proceed with the application process. However, it is better to have a road map and idea on the PMI-ACP Certification Preparation beforehand to make your life easy later. The PMI –ACP application process is a step by step process as follows:
1. Submit the application form – Start filling the application form. Once you start the application, you will get 90 days to submit the application form to PMI. However, if you fail to submit the application form within 90 days, the PMI will automatically close the application process in their system. However, you can re-open it in the future.
2. PMI random audit: PMI has a random audit process where they select some applications for the audit purpose. If your application falls under this category, then you have to submit the required documentation for it. Otherwise, no document is asked from PMI as part of the application process.
3. Timeline for PMI approval: Once the application is submitted PMI will review the form to ensure that it is complete. This may happen in two modes:
If selected for PMI audit: If your application is selected for audit, then you will be given 90 days to submit required documents. Once they receive the documents, approval takes five to seven days from the PMI end.
If not selected for PMI audit: It will take up to ten days from PMI end after the submission of the application form.
4. Fees payment: Once the application is approved from PMI, the candidate needs to submit the fees to schedule the exam. The exam fee is as follows:
For PMI member:

US $435

For PMI non-member:

US $495
You can take the examination three times a year.
Thinking if PMI-ACP certification is good for your career? Check now that PMI-ACP certification is one of the Top 5 Agile Certifications.
Few Tips that may Help You in Your PMI-ACP Certification Preparation
PMI-ACP stresses on a candidate's application knowledge. Hence, practice and think more on scenario-based questions and solutions for them.

You are going to be a certified PMI-ACP professional so apply as much as principles and way as guided by PMI when answering the questions.

Go through the questions carefully. A small mistake in understanding may lead to choosing the wrong answers. Hence, stress on the words used in the question.

Ignore the unwanted information in the lengthy questions and have the focus on the relevant information only.

Select only the best possible choice and eliminate the incorrect ones.
Final Words
Hopefully, you have got an overview on PMI-ACP certification preparation by now and the idea on how to achieve it. No doubt it's a big leap to achieve PMI-ACP certification as an agile professional. So don't compromise with your PMI-ACP Exam preparation and join the most effective training from Whizlabs.
To help you with your PMI-ACP certification preparation, we provide you with the online training and practice test series for the PMI-ACP certification. So, join us and get yourself ready to become a certified agile professional.