Pioneering the online certification training industry since 2000, Whizlabs is a renowned name among professionals aspired to have a bright career. Whizlabs online courses and practice tests are considered the best throughout the industry.
With the aim of doing better and providing you with everything that you need for your certification exam preparation, Whizlabs has newly launched its all the online courses. Now Whizlabs has become a one-stop solution for all of your needs related to certification preparation.
Whizlabs has updated the online courses to help you in your certification exam preparation. We recommend you to get access to the newly launched exam-oriented Whizlabs online course for your certification exam and start preparation with the industry experts.
How will Whizlabs' New Online Courses Help in Your Certification Exam Preparation?
Whizlabs online courses have recently been updated and launched. But the question that may arise in everyone's mind is – how will Whizlabs new online courses be helpful in my certification preparation? What are the additional features of Whizlabs online courses? What are the supports and facilities that I'll get along with Whizlabs online courses?
So, here we bring a detailed answer to all of your questions with the salient features of the new Whizlabs online courses. It will help you better understand how Whizlabs new online course will help you in your certification preparation. So, let's read on!
Focus on Exam Objectives: 100% Syllabus Covered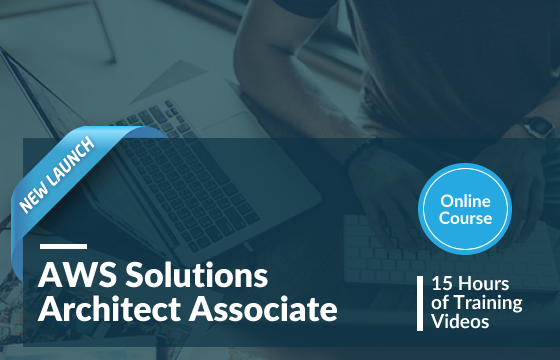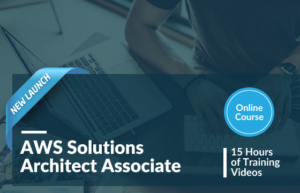 One of the features you may seek in the online course you are going to purchase is whether it covers the whole syllabus or not. And the new Whizlabs online courses receive 10/10 points for this. Whizlabs online courses are completely focused on the exam objectives mentioned in the blueprint of the certification exam i.e. covers 100% exam syllabus such that you needn't roam around to cover the topics.
Long Duration of Online Course to Cover Exam Topics
The total length of the Whizlabs video course for a certification exam may vary from 10 hours to 15 hours or even more. The total duration is kept this much longer to cover all the exam topics with detailed explanation so you don't need to go anywhere for any topic. The experts have explained the topics in such a way that even if you don't have much knowledge and experience in the respective domain, you will easily understand the concepts.
Short but Detailed Videos on Every Topic Separately
To make the learning easy for you, Whizlabs video course has been divided into multiple short/medium length videos. We understand that with your busy schedule and job (maybe) you won't be able to spend much time on your preparation in a single go. So, our experts have made short but detailed videos to cover one topic in one video. The duration of each video may vary from 5 minutes to 20 minutes. So, you can choose the video as per the availability of the time.
Videos Curated with Real World Examples
Whizlabs online courses are the result of the knowledge, experience, skills, and dedication of our team of Subject Matter Experts. They understand that the real situations clear the concepts and it becomes easy to get prepared with the topic. So, while creating, their main focus was on making the content of training videos easy to understand and so they cover the topics with the real-world examples, scenarios, and use cases wherever possible. 
Auto-updates to the Content of Online Course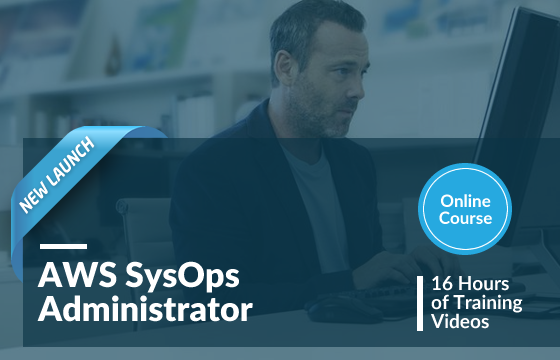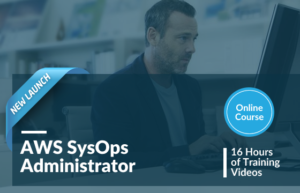 It is one of the most invaluable features of the Whizlabs online training material. We know that the certification exam authorities and vendors keep on changing the exam syllabus and blueprint. So, our team of Subject Matter Experts simultaneously work to modify the content as per the new updates. And this updated content reaches you automatically. Yes, if you've purchased any of the Whizlabs course, that gets auto-updated as we update the content from our end.
Get Hands-on with Whizlabs Play Labs for Free
It's a newly added feature that will help you prepare for the exam with hands-on practice, it's the Whizlabs hands-on labs. Now, Whizlabs is providing you a hands-on platform along with the online course so you could get hands-on and have real-world experience. Whether you are new to a specific technology or have gained some experience, Whizlabs play labs will help you to get hands-on with the respective technology platform.
Check Now: Step by Step Guide to Access Whizlabs Hands-on Labs
Get Your Queries Resolved by Experts: Full Support
Whenever you choose an online video course or any study material for the exam preparation, you may get some queries. Although the trainer makes it as simple as possible, there may be some points you can have doubts with. We understand this, and so we provide our customers full expert support. The support system has become more reliable with the new Whizlabs Learning Management System. Just submit your questions at Whizlabs Helpdesk and we'll revert you. Also, you'll be able to view all of your queries along with their status at the dashboard only.
Whizlabs Learning Management System: One Tab Solution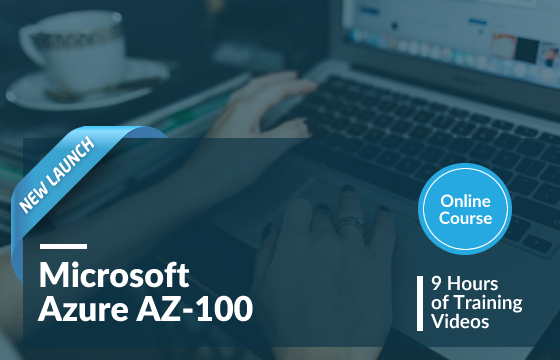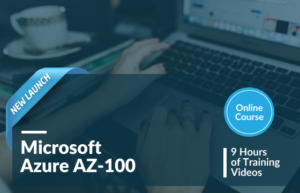 Now it has become easier to access your online course and switch between online course, hands-on lab, and practice tests with the new Whizlabs Learning Management System. Now you don't need to go on the different pages, just choose the tab on your dashboard and you will move to the online course. So, it has now been more convenient, reliable, and flexible to learn and prepare with the Whizlabs online course.
Lifetime Access and Unlimited Validity
Once purchased, you will get unlimited access to the Whizlabs online courses and training material. We don't bind your purchase in 6-months or 1-year subscription like others. It is one of the most efficient features of the Whizlabs training material that allows you to watch training videos as many times as you want. Along with it, you will get the auto-updates to the content as per the changes in exam blueprint.
We're Always in Your Service: 24/7 Customer Support
Whizlabs customer support is considered one of the best in the industry. Our customer support staff is 24/7 available to serve the customers. There are multiple ways to reach our customer support, such as
– Contact us via Live Chat
– Reach us at Whizlabs Helpdesk
– Mail us at support@whizlabs.com
– Send a message on our social channels
So, while preparing with Whizlabs online courses if you have any questions, just reach us by any of the above means and we'll revert you at the earliest.
Ready to Start Your Preparation with Whizlabs Online Course?
Not to mention, Whizlabs is continuously moving forward to reach the goal. It has become one stop solution for your certification preparation requirements. Online Course, Hands-on Practice Labs, Practice Tests, Resources and what not; all we provide you under an umbrella.
We don't want you to move here and there in search of the preparation resources for your exam. So, we are aimed to provide you highly successful online course, hands-on labs, and practice tests here at Whizlabs only. Our hands-on practice labs are completely free for those who purchase the online course, so start your exam preparation now with Whizlabs.
Though we are doing our level best to provide you the best in industry online training. Still, if you find/think that we've missed something, just let us now we'd love to hear from you.
Please feel free to submit your concerns/suggestions at Whizlabs Helpdesk or comment here, we'll be happy to work on them.