Amazon Web Services is the market leader in the cloud computing sector with an estimated annual revenue of $25.65 billion in 2018 as compared to the $17.46 billion in 2017. The number of active enterprise customers of AWS has been estimated at over 1 million, and the customers of AWS are spread across 190 countries.
Over 54000 databases have been successfully migrated to AWS as of 2018, and many more are on their way. Now, you can find the AWS partner network (APN) with partners from all over the world dedicated to helping clients complete their digital transformation. An AWS consulting company would help you with the competencies needed for migrating to the AWS cloud.
If you want to enhance your AWS career, validate your skills with an AWS certification. Check now Which AWS Certification is Right for You.
5 Best AWS Consulting Company
The different elements in the AWS migration methodology and processes form a multi-phase approach. These elements are developed on the grounds of previous experiences of customers with migration. So, a top AWS consulting company would help you proceed effectively with all the stages of migration. You can find the necessary assistance with migration readiness assessment, migration planning, and the migration project itself.
Also, you could be able to establish a sophisticated operating model for cloud operations alongside the optimization of cost and the transformation of applications. Therefore, in this article, we would be focusing our attention towards an illustration of the five top AWS consulting companies.
Did you know? Whizlabs is a standard AWS Consulting Partner and offers AWS Consulting Services.
EasyDeploy.io is the brainchild of a creative and skilled technology expert with many decades of experience in ITES services. Siranjeevi Rajendran is the name we are talking about here. The founder of EasyDeploy.io has participated in many projects dedicated to designing reliable, automated, cost-effective, and secure infrastructures.
Cloud computing specific experience of the founder of EasyDeploy.io for five years such as designing architecture and management of public and private clouds as well as with the use of containers reflect the traits of top AWS consulting companies. The effectiveness of recommendations provided by the AWS consulting team at EasyDeploy.io in addressing the risk areas as well as the development of proper migration strategy, application optimization, and cost management for proper implementation of cloud services.
The most interesting factor observed in the approach, followed by EasyDeploy.io for AWS consulting services is the focus on obtaining maximum benefits from the AWS cloud. Therefore, the best practices, frameworks, and tools suggested by the company are tailored to the specific business requirements with a strategic approach, thereby making it one of the most popular AWS consulting company on this list.

Services Offered by EasyDeploy.io
EasyDeploy is the well-known name for its AWS consulting services. The wide range of services provided by this AWS consulting company other than AWS consulting include AWS cloud security, AWS lamp consulting, AWS managed services, AWS Joomla consulting, AWS migration, AWS WordPress consulting, AWS Magento consulting, and AWS backup and disaster recovery.
The portfolio of services of EasyDeploy.io presents the best reason to place this company in the second position in this discussion about the best AWS consulting company. The end-to-end AWS consulting services provided by EasyDeploy.io are specifically intended to help clients establish productive cloud infrastructure on AWS.
The team of experienced AWS cloud consultants at EasyDeploy.io is also experienced in dealing with various infrastructure migration and cloud application development projects. Furthermore, the company facilitates opportunities for active interaction with engineers, architects, and advisors to get the most out of the AWS consulting services.
Skill development can be pointed out as one of the advantages associated with the interactive consulting services provided by this AWS consulting company. Most important of all, EasyDeploy.io helps clients to identify solutions effectively by understanding their requirements effectively and recognizing the areas of risks.
Stackoverdrive.io is the first AWS consulting company that comes in our list. This company is dedicated to helping organizations develop better software and exclude manual processes by adopting a collaborative, agile, and automated approach to work. The reputation of Stackoverdrive.io as one of the most popular AWS consulting company could be validated on the grounds of its simple process followed in consulting services.
The firm follows a four-tiered approach to AWS consulting, which include the stages of evaluation, design, implementation, and management. In the evaluation stage, the company aims at finding the needs and challenges faced by clients. This helps the firm to obtain a clear impression of the essential aspects required for the most suitable design model for the client.
The third and most important phase of implementation found in the services of Stackoverdrive.io is characterized by translating the vision for a design for the client with the objective of scalability and sustainability. The final aspect of the AWS consulting services of this company is the essence of consulting services, i.e., helping clients in improving the adoption and implementation of a cloud system or infrastructure.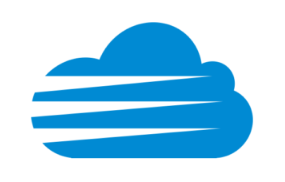 Services Offered by Stackoverdrive.io
The company is a registered AWS partner and holds substantial credibility for educating, supporting, and mentoring clients of Amazon Web Services (AWS). The AWS experts of this company can help clients to use the wide range of AWS products and services intended for specific needs such as infrastructure design, AWS managed services and infrastructure implementation.
Stackoverdrive.io specializes in the provision of DevOps consulting services; Cloud consulting, Security consulting and support services to its clients. As one of the best AWS consulting company, you will find DevOps consulting services under the areas of cloud infrastructure strategy and design, infrastructure automation consulting, Ansible consulting, Puppet DevOps and consulting, Mesosphere consulting, Kubernetes consulting, Spring Boot Consulting and automated monitoring services.
In the scope of cloud consulting services, this company can provide you with cloud migration consultancy, AWS consulting, Hadoop consulting, and cloud cost management consulting services. Clients could be able to find the benefits of multiplatform operations, universal scalability, better security, and seamless operations with the AWS consulting company, Stackoverdrive.io.
Server Central Turing Group (SCTG) is the next addition in the list of top 5 AWS consulting company. The company provides managed cloud, disaster recovery, and data center services. Based in Chicago, Illinois, this company has achieved many laurels in AWS consulting, which can be seen from its clientele.
The notable names in the client list of SCTG include Merrill LLP, SAP, Basecamp, ABN AMRO, New Relic, Ars Technica, and Skidmore. Another reason to consider SCTG as a top AWS consulting company is the compliance followed with industry standards. SCTG is PCI DSS compliant and is a Type II AT-101 SOC2 audited company. That speaks sufficiently for the credibility of SCTG, doesn't it?
Now, speaking of the effectiveness of consulting services of SCTG, the company has committed to improving their services above the benchmarks established for AWS partner requirements. After passing the auditing program for becoming one of the Managed Service Program partner companies, the company proved its technology, skills, sustainability, and processes as well as customer service effectiveness.

Services Offered by Server Central Turing Group (SCTG)
Server Central Turing Group (SCTG) has proved its competence in the provision of AWS services, the consulting services of this AWS consulting company exceed the MSP requirements. So, with the AWS consulting services of SCTG, clients can expect SLAs which are well above the AWS standards and comprehensive insights into the infrastructure as well as the applications and their performance levels.
Furthermore, SCTG provides effective guidance and services in the optimization of operations and financial management for AWS resources. Clients also receive the facility of customized tools, monitoring, and implementation services with the AWS consulting services of SCTG. Most important of all, SCTG proves its worth as an AWS consulting company by leveraging application level and database services to plan decisions regarding technology, vendor selection, and architecture and resolving complex technical issues.
SCTG also provides credible insights regarding the improvement of performance that are aligned with documented policies, controls, and standards for procurement and governance. To top it all, the decades of enterprise IT experience of SCTG make it the ideal AWS consulting partner you may need for your business!
Trigent is the fourth addition in this list of promising AWS consulting companies that you can find presently in the market. It is based in South borough, MA and also has two offices in India. With over 500 professionals, the company has secured a formidable reputation as one of the early pioneers in IT outsourcing and offshore software development projects.
The flexible outsourcing engagement models such as hybrid, onsite, and offsite models, as well as the facility of visibility and control in project management and collaboration at Trigent, are some noticeable highlights of the company. The popular names of Honeywell, Hewlett-Packard, the American Heart Association and Texas Instruments in the clientele of Trigent establish credibility for this AWS consulting company. So, what kind of capabilities can clients expect from the AWS consulting services of Trigent?
Many companies face the trouble of identifying which applications and IT operations or databases should be migrated to the cloud. This is the reason for which any business would look for AWS consulting partners. The expert consultants at Trigent can use their skills and experience to support the assessment and creation of strategic approach along with a roadmap to favor cloud adoption.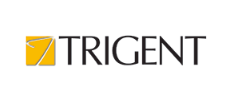 Services Offered by Trigent
Trigent specializes particularly in the collection of inventory as well as evaluation of business applications to determine the priority of migrating them to the cloud. Another interesting highlight noted in the AWS consulting services of Trigent is a clear understanding of objectives behind migration to the cloud and comparing them with the detailed analysis of application portfolio of business.
Finally, the AWS consultants at Trigent also emphasize financially and risk analysis to find out the feasibility of the roadmap for cloud migration and make appropriate changes. The roadmap provided by the AWS consultants can help in finding out effective approaches for the management of data center investments and IT assets.
Clients can receive a clear idea of suitable measures that should be followed for the migration of different applications to the cloud. The different categories of recommendations for migrating applications include retaining, retiring, re-hosting, re-platform, or re-architecting. Also, the recommendations provided by Trigent on the integration of existing applications and the features of time and investment visibility make it a reliable AWS consulting company.
PSL Corp is the final name that can be added to this list of some of the best AWS consulting partners. The expertise of PSL Corp in cloud architecture design and implementation alongside DevOps adoption and acceleration make it a trusted AWS consulting company.
The list of clients of PSL Corp includes Fortune 500 companies such as Deloitte, Bridgestone, Brinks, BMC Software and Panama Canal along with mid-sized enterprise clients such as Salesforce, Safefleet, Xenial, Cadreon, and GTL. The most interesting feature which makes PSL Corp an effective AWS consulting firm is the facility of using containers in the design of scalable and flexible AWS architectures.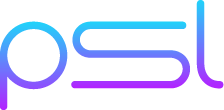 Services Offered by PSL Corp
PSL Corp is a renowned name among the best AWS consulting companies. Along with the AWS consulting, PSL Corp is known for its services for Agile Software Development, Test Automation and QA, Cloud Architecture Design and Implementation, DevOps Adoption and Acceleration, Software reengineering, Big Data/ Fast Data, Machine Learning and Artificial Intelligence, Chatbots and Voice Recognition System Processing.
Another prominent aspect that validates the credibility of PSL Corp in providing AWS consulting services is the cloud principles followed by the organization. The four principles which are followed by PSL Corp for delivering consulting services to its clients are security, Multi-cloud strategies, management, and monitoring, and scaling. The security processes and controls followed by PSL Corp alongside the selection of reliable cloud vendors of this company make it ideal for consulting services that can keep your data free from risks.
Multi-cloud strategies by PSL Corp are specifically helpful in leveraging the best of services provided by multiple vendors that are suited to each of your technology requirements. Scalability aspect in the services of PSL Corp is directed to achieve prolific cloud strategies directed towards addressing the needs of the end-user. Finally, monitoring facility is a mandatory aspect in AWS consulting services which are realized by PSL Corp through the team of expert consultants and developers.
So, Which AWS Consulting Company will You Go with?
So, if you want to choose an AWS consulting company, then it may not be too hard for you to select one from the five companies mentioned in this discussion. However, you can keep your options open and go for a little bit of research to find out exactly the one that suits your needs. On the other hand, you can take a look at the experience, client base, and comprehensiveness of AWS cloud services of the companies mentioned above.
These primary factors are considered essential for every business looking for cloud services and can be very helpful in finding the ideal AWS consulting partner for your journey to the "cloud." So, first, understand your requirements and then choose the best AWS consulting company that could meet all of your requirements.
In case, you are a cloud professional and want to grow your career as an AWS consultant, get some significant experience, gain a few certifications, and go ahead. To get along with your AWS career, we've created AWS certifications training courses. So, join us to get ahead and build a bright AWS career!