Microsoft Azure Fundamentals certification or AZ-900 exam is one of the best cert courses if you wish to kickstart your journey with a widely used cloud infrastructure. The course helps you build a strong foundation of cloud-related skills and develop skills to manage various avenues of the Azure environment.
However, a cloud service beginner must deal with countless terms, concepts, and fundamentals to ace the exam. Speaking of which, handling such a vast syllabus can be cumbersome and overwhelming at times. To reduce some of your stress, this blog talks about how you can strategize the AZ-900 certification and some tips and tricks to follow. But before that, let's sneak peek at the Microsoft Azure Fundamentals certification.
Time to dive in.
Microsoft Azure Fundamentals certification overview
The AZ-900 exam or Microsoft Azure Fundamentals certification requires you to possess a basic knowledge of cloud services and their delivery via Microsoft Azure. It is tailor-made for individuals who are either new to Azure or are initially working with cloud-based solutions and services.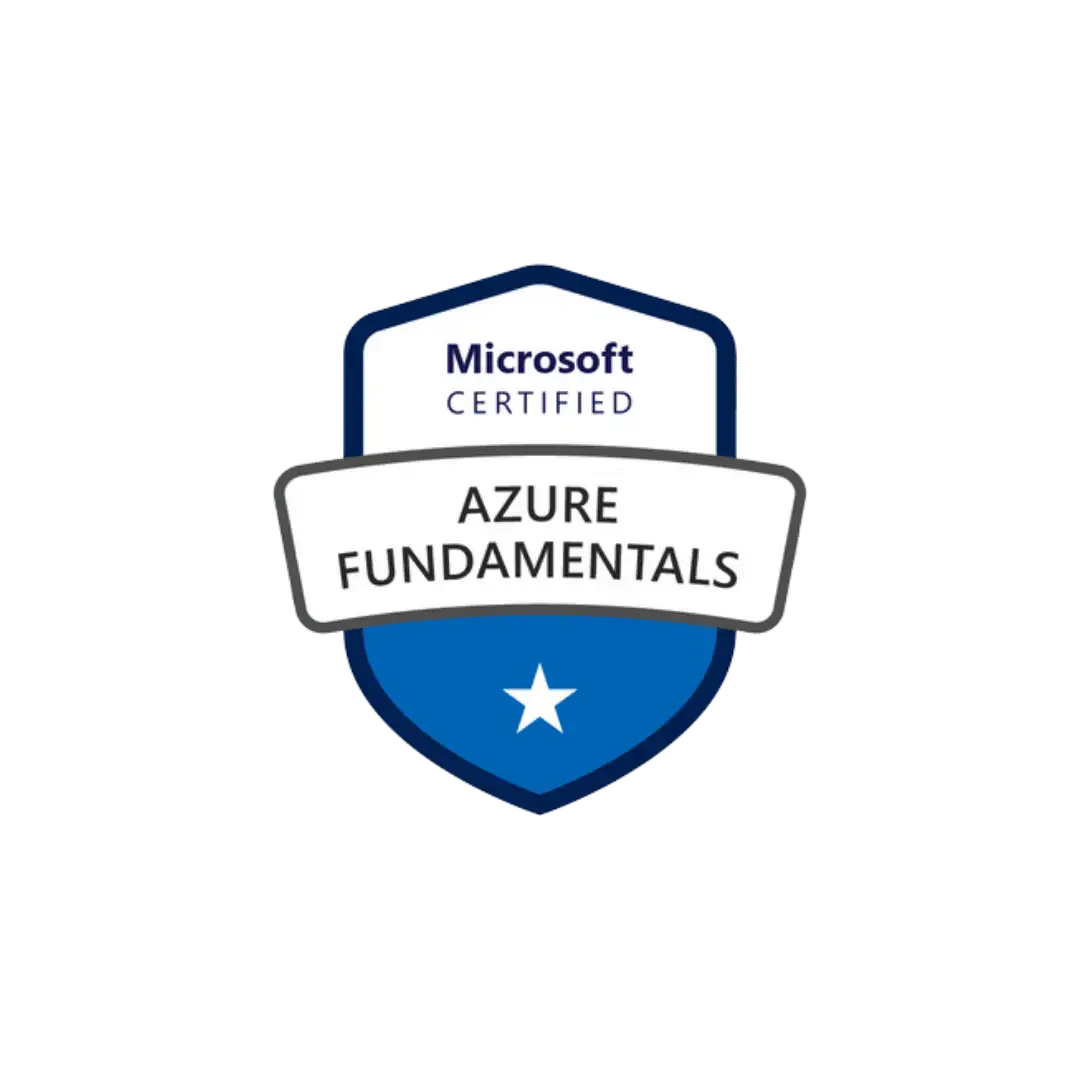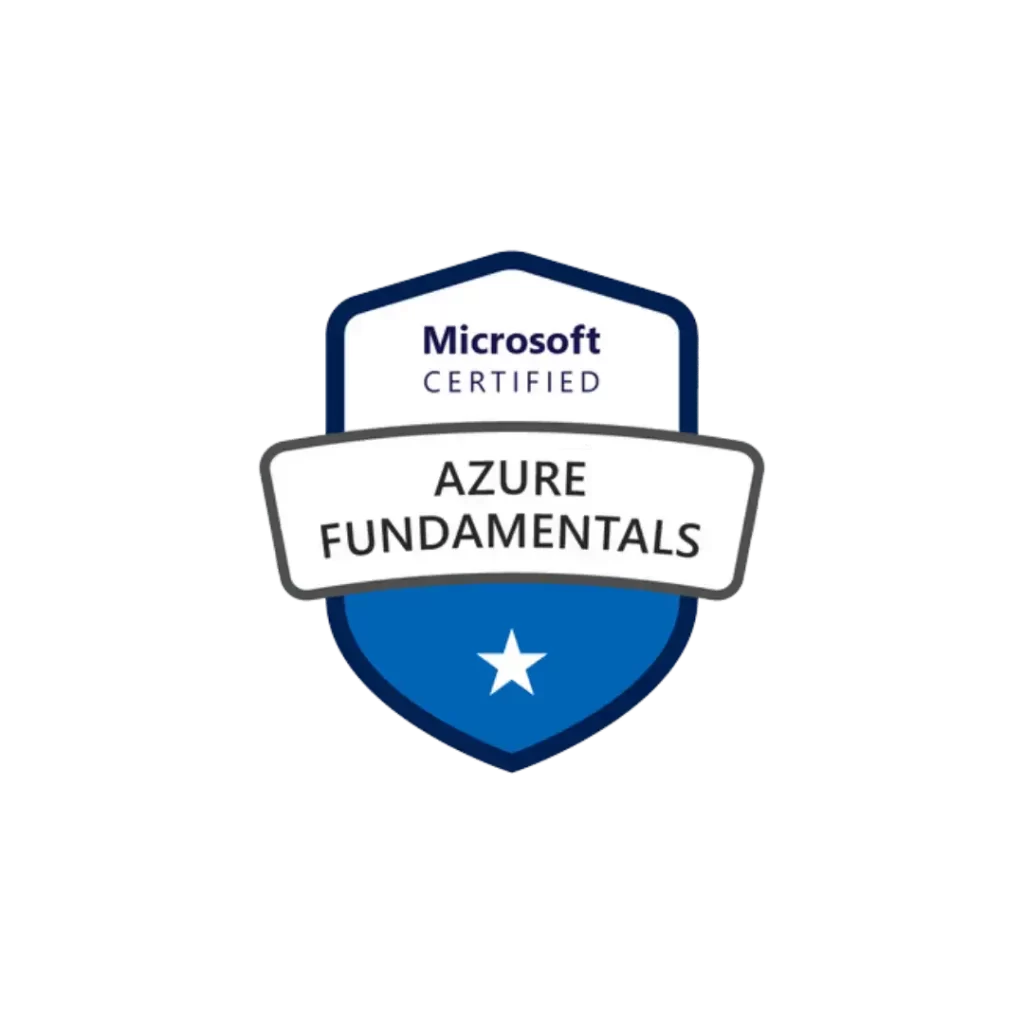 The exam will also brush up your skills on cloud concepts and services like
Azure services
Azure workloads
Security and privacy in Azure
Azure pricing and support
Networking
Storage
Compute
Application support and development
Also Read: Top 10 Azure services 
The certification will also test your abilities to perform tasks like
Secure, govern and administer Azure
Describe the shared responsibility model
Demonstrate the benefits of high availability and scalability in the cloud
Identify appropriate use cases for each cloud service (IaaS, PaaS, SaaS)
Define Azure regions, region pairs, and sovereign regions
Comparing compute sources, like container instances, virtual machines (VMs), and functions
In addition, this cert also prepares you for other high-intensity Azure-based roles and certifications. The AZ-900 exam will help you build skills for
Azure architecture and services
Azure management and governance
Why do you need to upskill in Microsoft Azure Fundamentals Certification?
Whether you are a beginner or a seasoned professional, having a strong grasp of the fundamentals of Microsoft Azure can accelerate your career and prepare you to explore the numerous technical opportunities available in Azure.
Know More: Best Hands-On Labs To Prepare For Microsoft Azure Fundamentals: AZ-900
The AZ-900 certification verifies your foundational understanding of cloud services and their delivery via Azure. You must also exhibit a basic understanding of cloud concepts and Azure services, workloads, security, privacy, pricing, and support.
If you are interested in proving your abilities to build cloud computing models and services, including public, private, and hybrid cloud, the AZ-900 exam could be an excellent choice. It also validates your knowledge of Azure's security, privacy, compliance, and trust support.
Besides, here are a few more reasons to take the AZ-900 exam.
Career opportunities: As more organizations adopt cloud technology, the demand for professionals skilled in Azure is increasing. By obtaining this certification, you can improve your job prospects and open up new career opportunities.
Industry-recognized certification: Microsoft Azure Fundamentals Certification is a globally recognized certification demonstrating your proficiency in the foundational concepts of cloud computing and Azure services. This can enhance your credibility as a professional in the field.
Continuous learning: Microsoft regularly updates its Azure services and technologies. By obtaining this certification, you can keep up with the latest developments and stay relevant in a rapidly evolving industry.
7 Exam Tips to prepare for Microsoft Azure Fundamentals certifications
As mentioned earlier, it might be cumbersome for you to manage such a huge foundational knowledge, technical concepts, terminologies, etc. Not having a proper strategy can add up to frustration and chaos. Follow these steps to sort your AZ-900 certification prep and make the process a breeze.
Step 1: Skim through the AZ-900 exam guide
Studying the exam guide is crucial when preparing for the Microsoft Azure Fundamentals Certification (AZ-900) exam for several reasons:
The exam guide provides an overview of the exam format, including the number and types of questions, the duration of the exam, and the passing score. This information can help you prepare a study plan and understand what to expect on exam day.
The exam guide outlines the exam's objectives, including the topics and skills you will be tested on. By studying the guide, you can focus your preparation on the relevant areas and ensure you are fully prepared.
It helps plan and organize study materials: The exam guide lists recommended study materials, including Microsoft's official study guide and online training resources. You can identify the most appropriate resources to support your preparation by reviewing these materials.
It helps you identify knowledge gaps. The exam guide can help you identify any knowledge gaps in the exam objectives. This can help you focus your study efforts and ensure that you thoroughly understand all the topics covered in the exam.
Step 2: Chalk out a calendar
For working professionals, it can be challenging to devote equal attention to every detail of exam preparation. To address this, create a schedule and outline a comprehensive plan that covers all domains and practical skills. By doing so, you can ensure that you don't overlook any subtopics or concepts and can devote your full attention to each area, leaving ample time for revisions and practical exercises.
Step 3: Microsoft learning paths
Microsoft learning paths are essential for Azure Fundamentals certification because they provide a strategic and holistic approach to learning the foundational concepts and skills required for working with Microsoft Azure. It will help you level up your preparation by providing:
Comprehensive Coverage: Microsoft learning paths cover all the topics included in the Azure Fundamentals certification exam, including core Azure services, security, privacy, compliance, and pricing.
Structured Learning: Learning paths provide a structured approach to learning, helping you build your knowledge and skills step by step. This makes it easier to understand complex topics and retain what you learn.
For the AZ-900 certification, you will find three learning paths on the official Microsoft Azure portal:
Describing cloud concepts
Azure architecture and services
Describing Azure management and governance
Step 4: Go through Azure fundamental docs
Microsoft docs are nuanced, and the best way to gain an in-depth understanding of Azure fundamentals. These docs cover various topics, from building and managing Azure cloud services to example codes and tutorials. Some of them include:
Cloud adoption strategy evaluator
App and data modernization readiness
Strategic migration, assessment, and readiness
Governance benchmark
Preparing successful adoption with a well-defined strategy
Cloud adoption with a data-driven plan
Choose the best Azure landing zone to support your requirements for cloud operations
Migrating Azure through repeatable processes and common tools
Step 5: Instructor-led video lectures and tutorials
Microsoft offers innumerable lectures, shows, and special videos to help you delve deeper into the AZ-900 certification domains and build a strong foundation. Here are a few video resources to choose from:
Course AZ-900T00: Microsoft Azure Fundamentals Certification: It is a one-day instructor-led training that provides basic knowledge on core Azure services, management, and other cloud concepts. This course combines lectures, illustrations, and hands-on labs and helps level up the AZ-900 exam prep.
Microsoft Learn Shows: Gain expertise in building solutions and utilizing Microsoft products directly from the creators. Explore various on-demand content to stay informed on the most recent updates, features, and offerings from Microsoft. Here are some of the shows you must check out:
Inside Azure for IT
Data Exposed
Azure developers
Azure enablement show
Azure hybrid and multi-cloud
Exam readiness zone: These videos offer valuable tips, strategies, and tricks to help you prepare for your Microsoft Certification exam. These are comprehensive exam preparation videos designed to guide you in:
Identifying the essential knowledge and skills required for the exam
How to allocate your study time effectively.
Each video segment is aligned with a major topic area of the exam, and trainers will highlight challenging objectives commonly encountered by test takers. These videos include sample questions and answers with detailed explanations. Watch these videos after completing training or gaining some practice.
Azure Fridays: Azure Fridays are special sessions conducted by subject-matter experts and Azure advocates and influencers like Scott Hanselman, Donovan Brown, or Lara Rubbelke. They demo concepts in Azure infrastructure and share critical insights while answering your questions.
Step 6: Gaining practical skills through practical skills
Hands-on labs can help identify areas that require additional study and practice, allowing candidates to focus their study time on specific areas of weakness. This targeted approach can help increase the likelihood of passing the exam and demonstrate a comprehensive understanding of the Azure platform.
Create a Virtual Network
Create a Storage Account
Build a SQL database
Deploy Azure Container Instances
Create a Web App
Step 7: Practice papers and sample questions for a final touch up
This is a vital step to assess your skills. You will find numerous AZ-900 certification question dumps and sample papers. However, you can try out Microsoft's official practice tests and the Exam Sandbox. These resources offer a demo experience of the AZ-900 exam and comprehensively answer all the questions. Perform a SWOT analysis to identify any weak areas, and then re-learn and fill in any gaps in your knowledge before attempting the exam again.
Bonus Tips
Preparing for an exam can be a daunting and exhausting process at times. However, no matter the reason, it's important not to panic. Take it one step at a time. Stick to your study schedule, ensure you understand the concepts, seek clarification from subject matter experts for any doubts, and then practice rigorously with question dumps. Although it may take time, it's not impossible.
It's natural to encounter trivial yet critical doubts that need a detailed explanation. If you find long videos, docs, and textbook material daunting, the best way is to reach out to alumni and experts at the Microsoft Q&A portal and Microsoft Learn Tech Community. You will also find numerous useful tips and tricks like writing quality answers and Microsoft release notes.
Continuously align your learning with the prerequisites by recording the tasks you can execute in a practical setting and the competencies you still need to improve. It's crucial to bear in mind that to qualify fully for the AZ-900 certification, you must have a firm grasp of core Azure services, management, and governance.
FAQs
What is the validity of the AZ-900 exam?
The AZ-900: Microsoft Azure Fundamentals certification doesn't expire, which means valid for a lifetime.
How many questions exist in the AZ-900 exam, and what is the pattern?
The AZ-900 exam has 40-60 questions, in the form of drag and drop, MCQs, multiple responses, and case studies.
What are the passing marks?
On a scale of 1-1000, 700 is the qualifying mark.
How many questions exist in the AZ-900 exam, and what is the pattern?
 The AZ-900 exam has 40-60 questions, in the form of drag and drop, MCQs, multiple responses, and case studies.
What are the passing marks?
On a scale of 1-1000, 700 is the qualifying mark.
How much does the AZ-500 exam cost?
The AZ-500 exam costs $165 USD.
What are the prerequisites for the AZ-900 exam?
There are no prior requirements to be eligible for the AZ-900 certification. However, it is recommended to be familiar with concepts like cloud and core Azure services.
What is the syllabus of the AZ-900 exam?
The AZ-900 exam covers three domains:
| | |
| --- | --- |
| Domain | Weightage |
| Describing cloud concept | 25-30% |
| Azure architecture and services | 35-40% |
| Azure management and governance | 30-35% |
Summary
Hope this blog helps you prepare an efficient preparation strategy for the Microsoft Azure Fundamentals certification. The key to successful preparation lies in the authenticity and relevance of the resources and materials one refers to.
With this in mind, Whizlabs offers updated and most-relevant resources to level up your AZ-900 exam prep. You will find countless practice tests, over 104 video lectures designed by industry experts, the 22 hands-on labs to put Azure fundamentals theory into practice, and Azure Sandbox to experiment with replicated Azure infrastructure.
Wish to learn more about the AZ-900 certification? Reach out to our consultants today!