The cloud technology industry is rapidly evolving and it's important to stay informed on the latest trends and innovations. Whizlabs is proud to present the top women cloud influencers of 2023.
Women and men frequently have misconceptions about the roles they are supposed to play in today's society. Even while there have been improvements in how women are treated, our society still suffers from an uneven dynamic. There's a lot of talk about women empowerment in the workforce, and for good reason. 
Nowadays, people are generally more conscious of the ongoing discrimination against women in the workplace. However, there is still much work to be done, and the IT industry is not an exception. 
Women hold 57% of all professional occupations, according to the National Center for Women & Information Technology (NCWIT), but hold only 26% of all professional computer employment.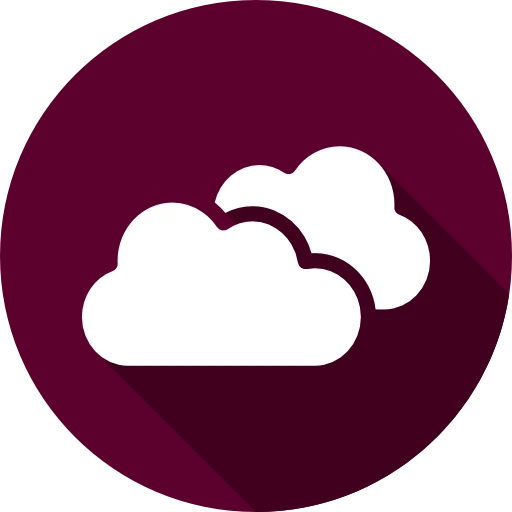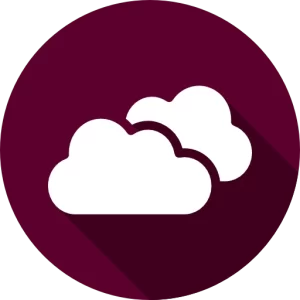 Change will undoubtedly takes time, but it's still critical to acknowledge the influence and strength that women have in the IT industry, particularly in the field of cloud computing. Now, let's take a look at women cloud influencers who have played a major role in cloud computing. 
These women are leading the charge in shaping the future of the cloud and driving its growth. From technical expertise to strategic vision, they bring a unique and valuable perspective to the industry. Join us in recognizing and learning from these inspiring women.
Lydia Leong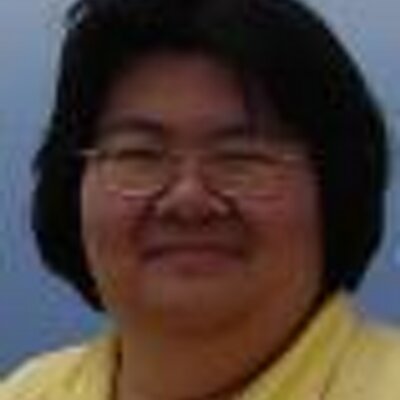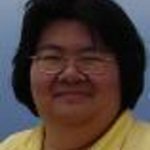 To say Lydia is one of the most significant individuals in the history of cloud computing wouldn't be too far-fetched. She has been a Distinguished Vice President and Analyst at Gartner since 2000, where she has also written on IT trends. She is the first analyst to detail cloud computing, with a particular emphasis on IaaS, and how it interacts with all areas of IT.
 In 2010, she received the Analyst of the Year award from Gartner, and in 2013, CloudNOW named her one of the Top 10 Women in Cloud. Her inclusion on our list of cloud influencers and thought leaders to follow is unquestionably merited.
Follow Lydia Leong on Twitter & LinkedIn
Manjula Talreja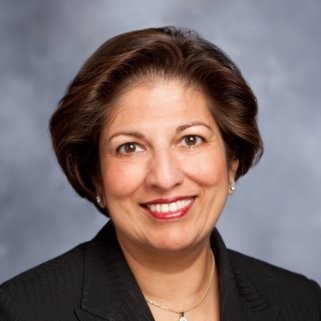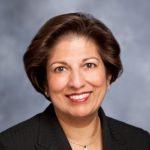 Manjula has over 25 years of IT expertise and serves as a seasoned expert in the cloud industry. Between 1993 and 2015, she had a variety of positions at Cisco while serving on the VeloCloud Advisory Board. She is currently SVP and Chief Customer Officer at PagerDuty.
She was recognised by CloudNOW in 2013 as one of the Top 10 Women in Cloud. She frequently gives speeches about cloud computing influencers women ought to listen to as the keynote speaker for numerous conferences and events across the world. And thus she definitely deserves a place in top women cloud influencers. 
Follow Manjula Talreja on Twitter & LinkedIn
Jocelyn
DeGance Graham

Jocelyn working as Marketing advisor at Justpoint and plays main role in the advancement of women in the field of cloud computing. and she also serves as a Head Of Corporate Communications at CBT. Previously, she started CloudNOW with the goal of giving women working in cloud computing the tools they need to exchange information and advance their careers. 
She was listed among the 100 Most Influential Women in Silicon Valley by The Business Journal and among the 100 Most Influential Women in IT by CRN. She is one of the Board of Trustees for the Holberton School of Engineering in addition to CloudNOW.
Follow Jocelyn DeGance Graham on LinkedIn
Mary Beth Westmoreland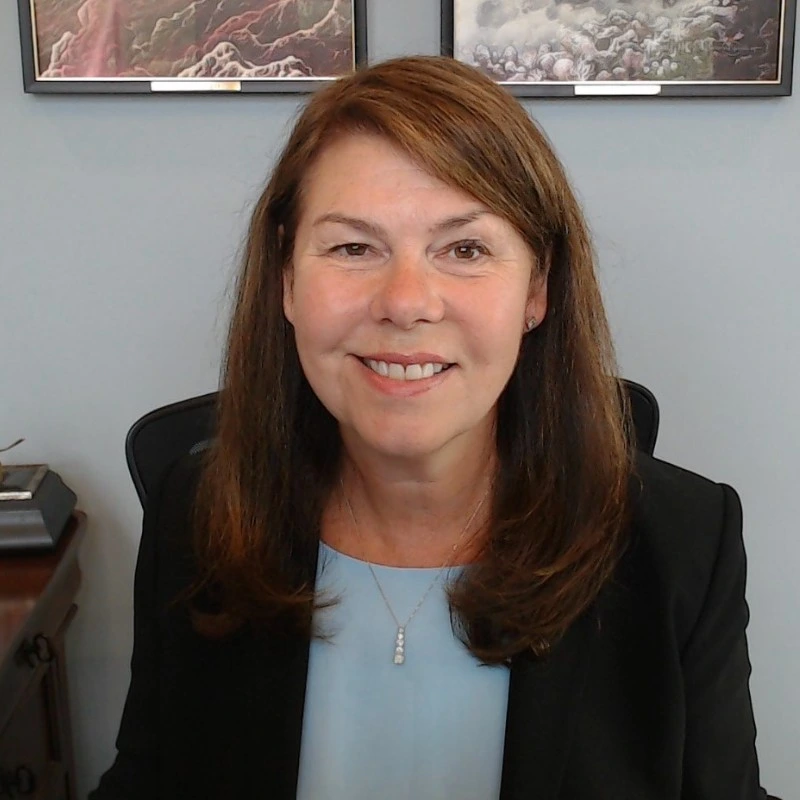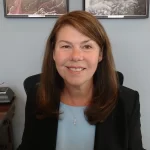 Mary Beth, who has worked as a software engineer for more than 30 years, is currently vice president at Amazon. Mary Beth is usually cited by the Blackbaud corporation for helping it to shape into what it has become today.
 And some of top-notch achievements of Mary beth are listed below:
Top 50 Most Powerful Women in Technology for 2017, 2019, 2020 by the National Diversity Council

Among other media appearances and speaking engagements, she has been highlighted in the Edison Awards "Women Behind Innovation" series and the Thrive Global "Lessons from Inspirational Women in STEM and Tech" series.

American Association for the Advancement of Science If/Then Ambassador

WCA "What Women Bring" Honoree

Mary Beth Westmoreland has consistently encouraged women to pursue STEM fields during her illustrious career.

She was recently chosen to be part of the If/ThenSheCan series of 122 statues that showcases modern women of different ages and origins who are employed in STEM fields.
Any list of undeniable cloud computing thought leaders you might wish to follow should undoubtedly include Mary's name.
Follow Mary Beth on Twitter & LinkedIn
Michelle Zatlyn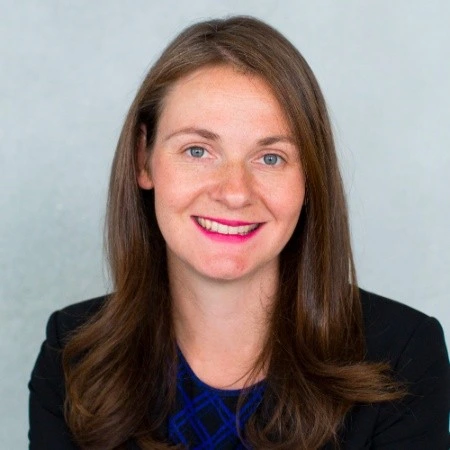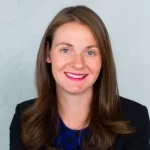 Michelle, a Canadian immigrant who relocated to the United States to attend Harvard Business School, is the co-founder and COO of Cloudflare. She traveled to Silicon Valley in 2009 with her fellow Cloudflare co-founders after meeting them there. 
Michelle was recognized by Fortune as one of the 40 Under 40 in 2017 and by the World Economic Forum as a Young Global Leader in 2014. She has significantly aided Cloudflare's expansion, which has resulted in funding totaling $182 million and a current market worth of $3.2 billion.
And thus consistent effort in cloud technology makes her attain a unique place in the top Women Cloud Influencers.
 Follow Michelle Zatlyn on Twitter & LinkedIn
Vanessa Alvarez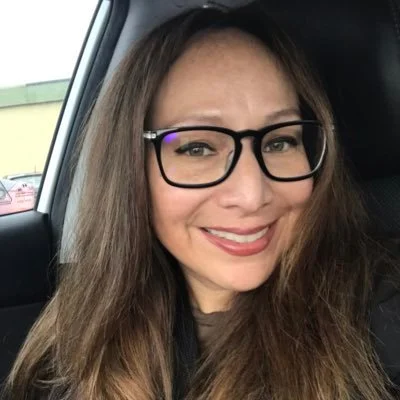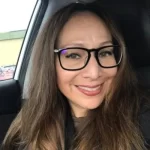 Vanessa-Alvarez works as Senior Product Manager at Microsoft. She also has working experience at AWS, Microsoft and Forrester, and some of the startups in Silicon Valley. She is one of the active members of Cloud Now and co-founder of Nexme. She has been featured in Forbes' Women in Tech Series. She always intends to bring more women and Latinos into the technology sector.
The list won't be complete if you avoid the true cloud legends like Vanessa, no matter how many cloud computing influencers you follow on other social media sites.
Follow Vanessa-Alvarez on Twitter & LinkedIn
Rupal Shirpurkar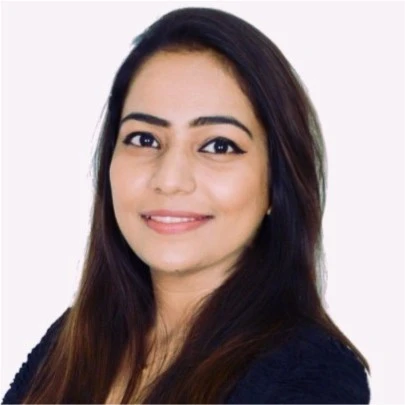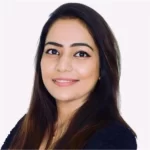 Rupal Shirpurkar works as a Business Head at Click2Cloud. In order to speed up the digital transformation journey of  enterprise customers, Rupal is leading the worldwide business relationships with Microsoft Azure, Huawei Cloud, Alibaba Cloud, T-Systems, and SoftBank Cloud. 
She is personally motivated to build an ecology. Along with her team, she is pushing the envelope outside of her professional career to influence the next generation of leaders in India by empowering young people and women in technology.
As an MVP, Rupal assists Microsoft, Alibaba, and SoftBank Cloud in managing and expanding their cloud businesses, with a particular focus on hybrid workloads made possible by the extensive use of Click2Cloud's Cloud Assessment & Multi-Cloud Management solution solutions.
She is also collaborating with Microsoft Consulting Services (MCS) and the product leadership to implement and carry out the global strategy for "Azure Migrate" and "Technical Talent Management." She has extensive experience in developing and implementing go-to-market (GTM) strategies for cloud migration or comparable services with cloud customers.
Follow Rupal Shirpurkar on LinkedIn & Twitter
Lori MacVittie

Lori MacVittie is responsible for evangelism and education throughout the entire F5 solution portfolio in her role as Senior Technical Marketing Manager. Cloud computing, cloud and application security, and application delivery are areas of specialization for Lori. 
She was a blogger and one of the trending blogs written by Lori is Will the Emerging Edge Fix My Digital Gaming Experience? and is a must read for everyone who's interested in knowing the changes made that new cutting edge technology brings into digital games.

She was named one of the top 50 bloggers on cloud computing that women should follow her blog, and she is also a co-author of the book "The Cloud Security Rules." And thus it is mandatory to include such a personality in the top women cloud influencers list for her supremacy in chosen field.
Follow Lori MacVittie on Twitter & LinkedIn
Marcia Villalba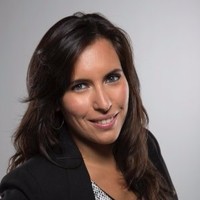 Marcia Villalba is a YouTube influencer and her YouTube channel name is Foobar serverless. As an AWS Developer Advocate, she guides developers across the cloud. She imparts knowledge on a variety of cloud-related topics, including using AWS serverless technologies.
For her contributions to serverless open source projects, she has received the Serverless Champion award from Serverless Framework Inc. She is passionate in providing complicated problem-solving software solutions. She maintained a personal blog called "marcia.dev" where she posted stories about AWS launches.
She deserves to be included on our list of thought leaders and cloud influencers to follow.
Follow Marcia Villalba on Twitter & LinkedIn
Lucy Wang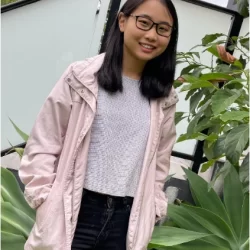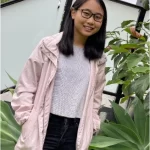 Lucy is a YouTube Influencer and her YouTube channel name is Tech With Lucy. She worked for two years as a solution architect for a company before quitting and started to make videos related to build technical skills & career guidance in cloud world. 
She received the AWS Rising Star of the Year Award in recognition of her exceptional degree of initiative and leadership as a young digital or technical specialist.
One of the most well-known people in cloud computing, Lucy focuses on assisting companies in going digital. She also forms strategic research relationships with suppliers and financiers. Any list of unquestionable cloud computing thought leaders you may wish to follow should undoubtedly contain her name.
Follow Lucy wang on Twitter & LinkedIn
Holly Lee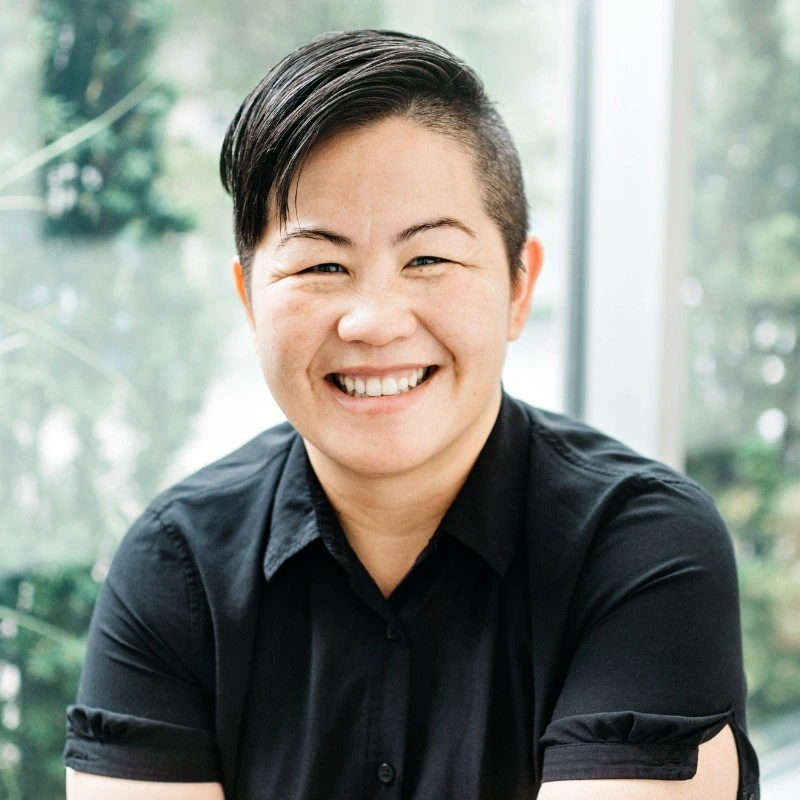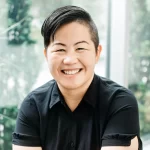 YouTube influencer Holly Lee has assisted more than 6000 individuals in obtaining AWS positions with Facebook, Apple, Google, and Amazon.
Holly lends credibility due to her understanding of how the newest big-tech industries function. She combines this with a wonderful personality, helpful resources, and strategies to create and carry out a plan. Holly is skilled at enhancing a person's brand. She assists you in identifying potential areas where you might need to modify your strategy and communications techniques.
Her own website "hollylee.co" offers in-depth advice on career development, interview strategies, and sample interview questions and responses. She earns a place on our list of cloud influencers to follow without a doubt.
Follow Holly Lee on LinkedIn
Viktoria Semaan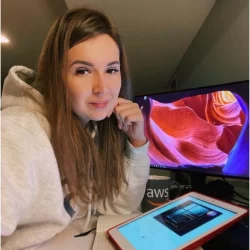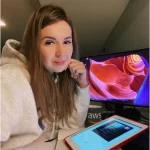 Viktoria Semaan is a well-known LinkedIn, YouTube and Instagram influencer and has more than ten years of expertise in the cloud platform and educating people about the AWS Cloud. She continuously updates cloud trends and has seven AWS certifications.
She is a female cloud ambassador and frequently inspires others to excel in their AWS careers. She wants to use successful mentoring programmers to impart her knowledge and advice on achievement to their audience. She had positions as an IT business relationship manager, automation engineer, solution architect, technology consultant, and strategy and consulting manager, among others. She is deserving of a spot on the list of top cloud influencers.
Follow Victoria Semaan on LinkedIn
Linda Vivah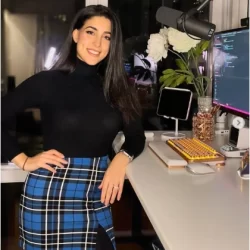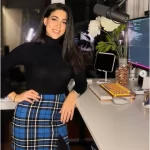 An instagram influencer named Linda Vivah teaches people about the AWS Cloud. She is also an architect for the AWS Cloud.
She has experience working as a site reliability engineer, software developer, and infrastructure engineer.
Once you begin to follow her, you will unquestionably gain from her teachings on how cloud technology improves businesses. She has been extending her hand to young people who have had original ideas.
She has been posting information about internships and careers in AWS on her own blog, lindavivah.com. She has earned a special spot on the list of the top cloud influencers by her excellence.
Follow Linda Vivah on Twitter and LinkedIn
Rajashree Rao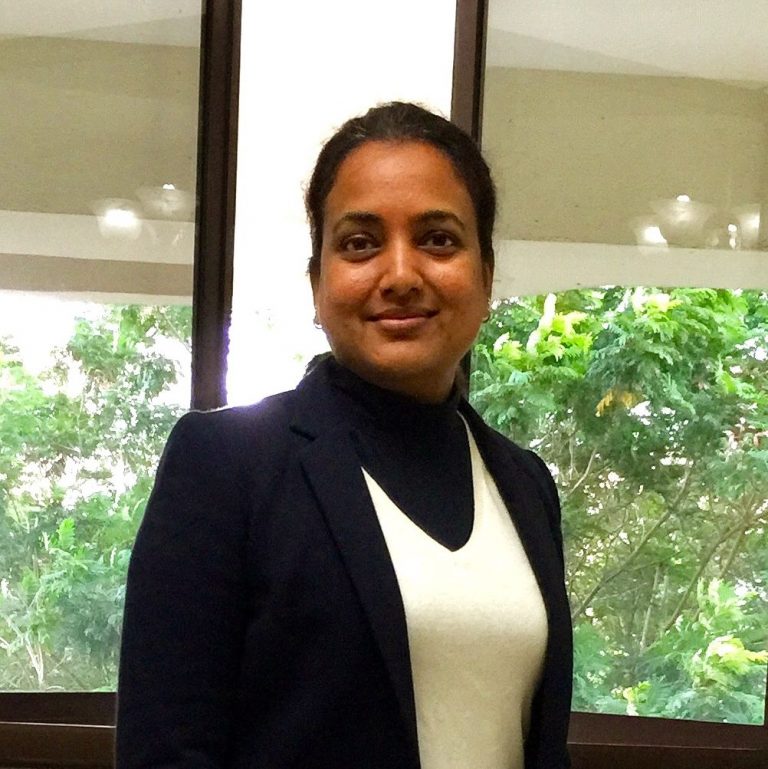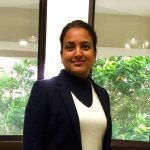 Rajashree (Shree) is a principal consultant, mentor, counselor, and industry thought leader in next-generation technology who has received widespread praise. An experienced corporate employee who specialized in Hybrid CoE, Digital Transformation, Sustainable Innovation, and Smart Cities became a full-time consultant. Her broad corporate background with IBM, Intel, SAP, and Rolls Royce over the course of twenty-one years has made her the most sought-after consultant in the field.
She is a passionate writer and speaker. She loves to cook, travel internationally, and is always looking for spirituality. She established the "Mythistical Foundation" NPO out of her desire to give back to society as a first step on her path to "philanthropy."
Even some of achievements of Rajashree Rao are:
Shree has been recognized by Thinker's 360 as one of the Top 50 Global Thought leaders and Influencers in Emerging Technologies, AI, Blockchain, Cloud Computing, Ecosystem, 5G, AR/VR, and IoT. 

Thinkers360 also recognized Shree as one of the Top 100 Women B2B Global Thought Leaders to follow in 2020 and 2021. 

Recognized by SheThePeople TV 40 Over 40 Awards – A celebration of achievement and courage, grit and determination of Shree's career journey.

Listed as one of the Top 100 'Global Women in Leadership' achievers by the Global Council for the Promotion of International Trade (CGPIT) 2021 as a Change Maker,

Shree holds the prestigious role of Global Director-General of Sustainable Development Goals part of the CGPIT. 

Shree is also featured as one of the 150 + Global Cloud Thought Leaders and Next Generation Leaders of 2021 by Whizlabs.
Follow Rajashree Rao on Twitter & LinkedIn
Bhuvaneswari Subramani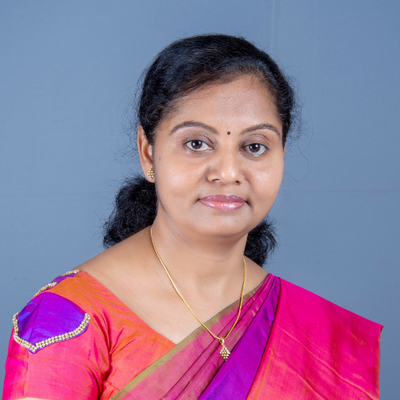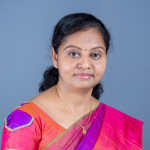 With twenty plus years of IT expertise, Bhuvaneswari Subramani is the Director of Engineering Operations at Infor. She specializes in performance testing, cloud computing, and DevOps. She is a professional AWS Certified Solution Architect and has a specialty in security.
She was recognised by AWS as one of the five beneficiaries worldwide of the AWS re:Invent 2018 Community Leader Diversity Scholarship and AWS Community Hero in 2019-2020. She is a self-made woman in technology who is constantly keen to promote diversity and enable the IT sector to be more accessible.
Bhuvaneswari is also an IT blogger and technophile and she methodically and artistically describes the occasions that motivate and influence her. Her dedication to technical writing is demonstrated by the technology blog DevOps and CloudComputing, which she has been writing for over ten years.
 Her seminars, talks, and writings on AWS developer tools consistently stand out. She is also an Active speaker on Technology and Leadership in AWS Communities, international conferences, TEDx and universities. 
Even some of the achievements of Bhuvaneswari such as:
She Won honorary awards including WomenOfInfor

AWS Rockstar of Infor from Infor CEO (Kevin Samuelson) and President (Soma Somasundaram)

AWS Hero of the Year 2022

AWS Ambassador and Now Go Build 2022 from AWS CTO (Werner Vogels) etc
Follow Bhuvaneswari Subramani on Twitter & LinkedIn
Nana Janashia
Nana Janashia is YouTube Influencer  and she launched the Techworld with Nana channel to share her knowledge of numerous DevOps issues and to make it simpler and more motivating for DevOps enthusiasts to enter the profession.
She has reached hundreds of thousands of people via her channel and many courses. Her interest is making complicated subjects simple enough for everyone to understand.She offers advice to development teams so they can enhance their current procedures for CI/CD, containerization, and orchestration.
Follow Nana Janashia on LinkedIn 
Gwyneth Peña-Sigüenza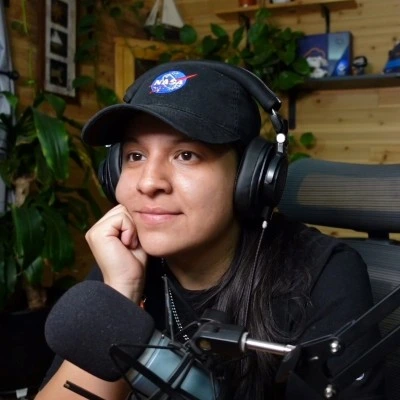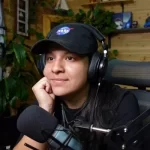 Gwyneth is YouTube influencer and Regional Cloud Advocate at Microsoft. Gwyn began her career in technology working at a help desk. It was there that she learned about cloud computing, and she hasn't stopped studying since. 
Gwyn enjoys learning new things, and her favorite topics include.NET and Azure Functions. She is passionate about educating people about the cloud and producing clear material.
Follow Gwyneth Peña-Sigüenza on Twitter & LinkedIn
Priyanka Vergadia

Priyanka Vergadia is a YouTube influencer and her YouTube channel name is  "The Cloud Girl." She is Chief Content Officer at Google, she builds highly engaging and uniquely visual content for developers and technical practitioners. 
Over 500 pieces of material, including blogs, videos, and lessons, have been produced by her. She is a leading visual storyteller with more than 100,000 followers on social media. She combines her artistic talent and technical know-how to produce learning-oriented sketches. 
She is an author whose most recent #1 Best Seller book, "Visualizing Google Cloud," combines her technical expertise with visual storytelling. Her film on cloud principles is also available on her website thecloudgirl.dev.
Follow Priyanka Vergadia on Twitter & LinkedIn
Sonakshi Pandey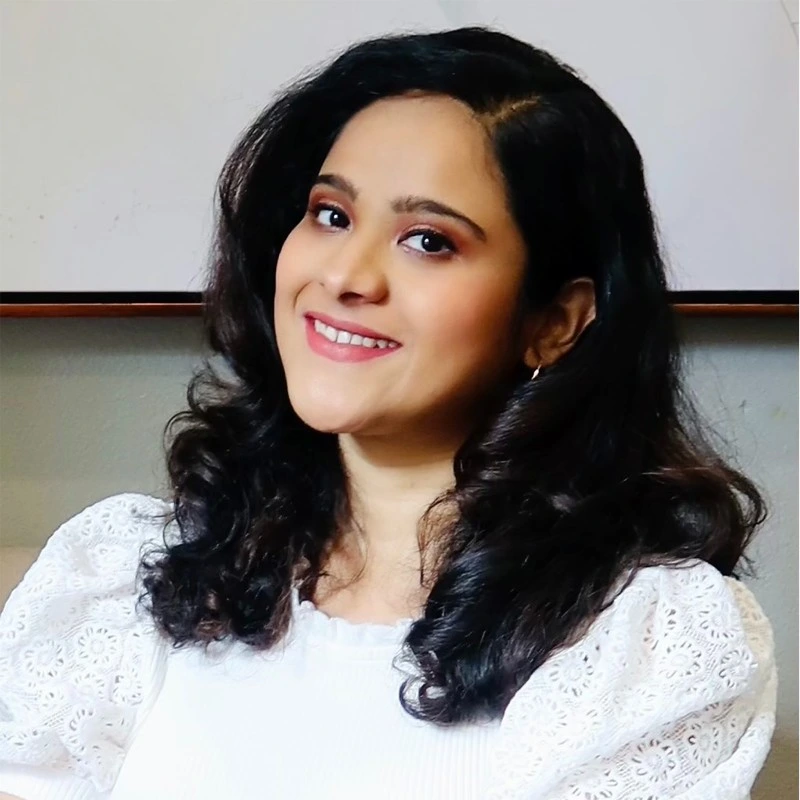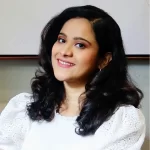 Sonakshi currently focuses on the Data Analytics stack of the Google Cloud. She helps in solving big data problems for the Enterprise customers using Google Cloud Platform.
Before joining Google, she worked at Amazon for 5 years. For the first 3 years, she worked in the Software Engineer role for the Forecasting team. She helps in creation of forecasts for all the products you see on the Amazon website. 
Then began her journey in Cloud computing. After this, transitioned her role to Solution Architect for AWS and she got  a chance to work with customers and help them meet their business goals with the magic of the Cloud. She is passionate about writing and her personal blog is called talktechwithsonakshi.com.
Follow Sonakshi Pandey on LinkedIn & Twitter
Teri Radichel

Teri Radichel is CEO at 2nd Sight Lab and has provided cloud security evaluations, pentests, audits, and training to businesses of all sizes, from startups to Fortune 100 firms. Teri gives presentations on cloud security at conferences like RSA, AWS re:Invent, AWS re:Inforce, IANS Security Forums, Countermeasure, SANS Networking, SANS Cloud Summit, and BSides. She was given the SANS Difference Makers Award for her innovative work in cloud security. She is writing a book titled Cybersecurity for Executives and maintains a blog called Cloud Security.
She assisted Capital One in transferring production workloads to AWS. Teri oversaw a team of 30 employees spread across two different counties at another company while architecting a SAAS IOT solution for firewalls connecting to the cloud. She later transitioned towards security research, writing for magazines like Infosecurity Magazine and Light Reading, as well as reverse-engineering malware. Additionally, she supported technical due diligence for cloud acquisitions.
And she definitely falls into the list of top women cloud influencers list for her continuous effort.
Follow Teri Radichel on LinkedIn & Twitter
Lauren Nelson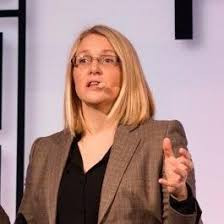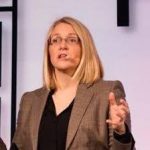 Lauren Nelson works as the research analyst at Forrester Research, a reputable firm that conducts market research and offers guidance on the potential effects of technology on daily life. She currently serves as the VP and Research Director at Forrester.
She has established her proficiency in a wide range of cloud-based ideas, including trends in cloud adoption, cloud economics, cloud strategy development, customer use cases, cloud computing's environmental effects, and strategic appropriate sourcing of applications. You won't face any obstacles if you include her to your list of cloud influencers to follow.
Follow Lauren Nelson on LinkedIn & Twitter
Chaitra Vedullapalli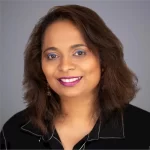 Chaitra Vedullapalli is co-founder and CMO at Meylah and describes herself as a curious businesswoman who is dedicated to fostering possibilities for women in the workplace. She helped clients to modernise their businesses with cloud solutions. She is also a founding member of Women in Cloud, a group that promotes economic development for female business owners and professionals.
Here are some of the achievements of Chaitra Vedullapalli:
Received 2009 Microsoft Gold Star Award'
Received Microsoft Asian Pacific Leadership Award in 2009
Received IdeaGen Global Leader Award in 2009
Recognized as Top 100 Small Business Leaders
Women Leadership Award
Chaitra serves on the boards of numerous firms, including Microsoft and the Forbes Technology Council, in addition to being a vocal advocate for female IT entrepreneurs. She also run his personal blog chaitravedullapalli.com and wrote many articles on cloud technology.
Follow Chaitra Vedullapalli on LinkedIn & Twitter
Helen Yu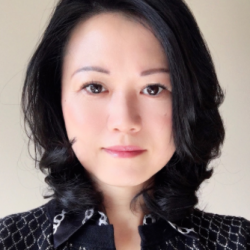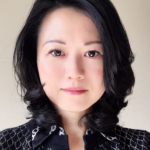 Helen is Founder & CEO at Tigon Advisory Corp and act as Vice Chair Board Of Directors at Global Cybersecurity Association. Helen is YouTube influencer and she believes that growth occurs when technology and people interact. She is a pioneer in technology who aids global corporations in growing by considering the needs of the people first. She offers advice to rapidly expanding SaaS companies,
She is a well-known Twitter influencer with an estimated 10 million+ weekly followers. She has received accolades from IBM as a top 10 digital transformation influencer and a top 10 thought leader by Thinkers 360.
She has over 25 years of executive experience in directing businesses through digital transformation, strategic planning, cybersecurity risk management, go-to-market optimization, and influencer marketing.
Follow Helen on LinkedIn & Twitter
Jo Peterson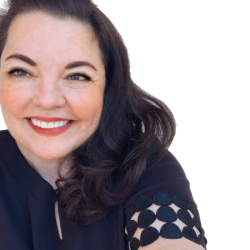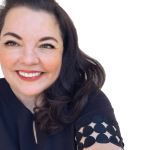 Jo Peterson is the VP of Cloud and Security for Clarify360, a specialized sourcing and benchmarking firm dedicated to improving the experience of IT sourcing. Jo collaborates with businesses to help them navigate the complicated cloud, network, and security landscape as an engineer and thought leader in the field. Numerous F1000 clients have been assisted by her and her team as they progressed along the cloud maturity continuum. Jo is regarded as a thought-leader and influencer in her field. She is also a founding co-chair of CloudGirls, a non-profit group of women that support technology.
Some of the achievements made by Jo Peterson includes:
She has been named a CRN Woman of the Channel (2016-2019)

And also included her name in Oracle Top 15 People to Follow in Cybersecurity,

Top 50 Female Cybersecurity Influencers  issued by Onalytica 

Top 50 Female IoT Influencers issued by Onalytica 

Top 10 Influencer in Hybrid Multi-cloud Storage for 2019  issued by IBM
Jo's consistent achievements made her attain heights in her career journey and also to be on top of the cloud influencer list.
Follow Jo Peterson on LinkedIn & Twitter
Satyavathi Divadari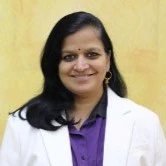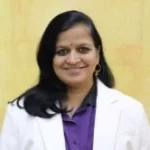 Satyavathi Divadari has more than 20 years of experience in cloud computing, cybersecurity, and IT. She works as the CTO of CyberRes Cloud and the Head of Enterprise Security Architecture at OpenText.
She has held executive positions at Wells Fargo, Cognizant, Capgemini, and Wells Fargo as Vice President – Information Security Risk Management, Director of Cybersecurity, and Head of Risk Assurance. She runs personal blog named satyad.com and writes articles on cloud computing, cybersecurity and so on.
Satyavathi is a cybersecurity mastermind and an inspiration to women working in the cloud computing sector. She is a straight-talking and dedicated professional. She is an inventor, a thought leader, a well-known speaker at both national and international gatherings, and she has received awards for being among the Top 10 Women Tech Leaders in India, Top 20 Indian Women Security Influencers, the Chief Mentor for Women in Tech, and more.
Follow Satyavathi Divadari on LinkedIn & Twitter
Summary
With this, the blog post on the top female cloud computing influencers you need to know gets wind up. There is no particular order to this list. Remember that a number of additional influencers are having a big impact on the world of cloud computing.
Are you on the cloud career path? Upskill and position yourself as a prominent female influencer in the field by enrolling in cloud computing courses and enhancing your expertise in the field. By doing so, you will acquire the necessary knowledge to embark on a cloud computing career and establish a successful and profitable path.
If you have any suggestions & feedback about this top female cloud computing influencers list, please feel free to comment us !