As everything becomes digitized, cybersecurity has become an ever-growing field in ensuring the safety and security of our digital world. With the constant looming of cyber attacks, it's more important to stay up-to-date on the latest trends and insights in the industry. 
To help you stay ahead of the curve, we've picked some top cybersecurity influencers in no particular order to follow in 2023. From industry experts to ethical hackers, these thought leaders can pave the way for a safer digital future.
Let's dive in!
Top 20 Cybersecurity Influencers to Follow in 2023
Here's list of top Cybersecurity Influencers who have impacted more in cybersecurity field:
Jane Frankland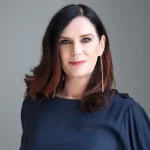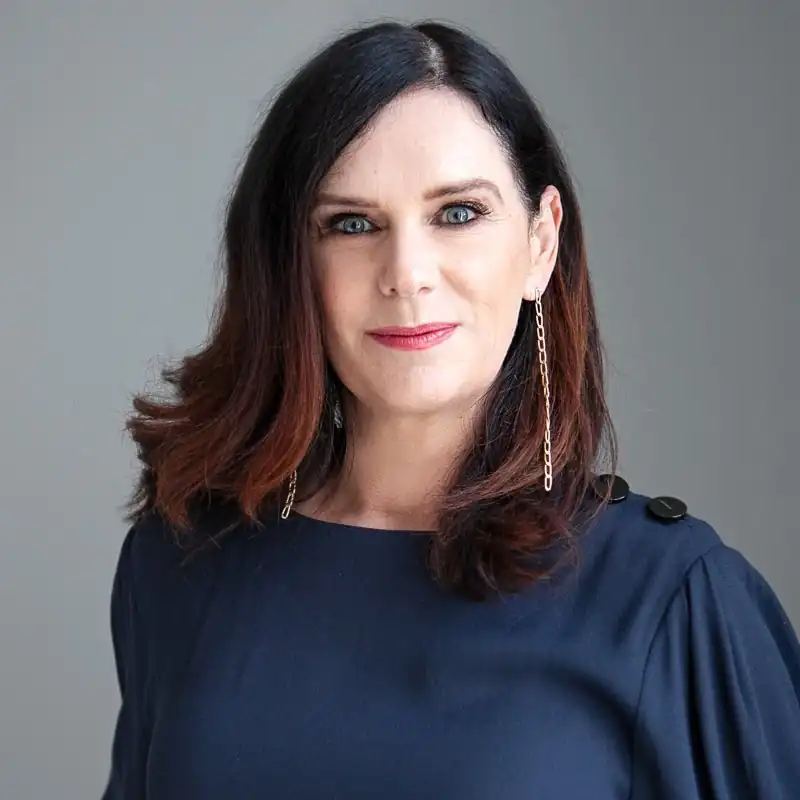 Jane Frankland has over 20+ years of experience in cybersecurity and was forced to become reckoned in this industry. Jane holds various positions as a respected author, speaker, and entrepreneur, she has dedicated her career to promoting diversity and inclusion in the cybersecurity field.
 She has been recognized for her excellence by Wikipedia and LinkedIn and featured as a top global influencer. As a popular keynote speaker, she delivers inspiring, innovative presentations across the world, at corporate events.
 Known for her ability to inspire and educate, her audience includes those in and outside of cybersecurity, and range from senior executives just starting their careers in cybersecurity. For her outstanding effort, she definitely deserves a unique place in top cybersecurity influencers.
Follow Jane Frankland on LinkedIn & Twitter
John Strand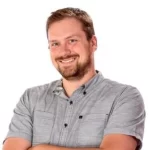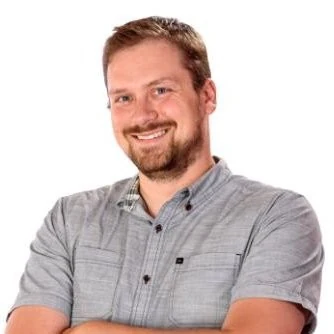 John Strand is tech-savvy in the cybersecurity field and shares his knowledge to their audience by educating others. John becomes Owner of Black Hills Information Security (BHIS) and leads the Hunt Teaming, Command & Control (C2) and Pivot testing development. He has consulted 100+ organizations in the specified areas of security, regulatory compliance, and penetration testing.
Some of the achievements and contributions has been listed below:
Co-author of Offensive Countermeasures: The Art of Active Defense (2013)

Contributor to the Penetration Testing Execution Standard (PTES)

Author of Black Hat's "Active Defense, Offensive Countermeasures, and Hacking Back" course

Author of SANS Institute's "Hacker Tools, Techniques, Exploits and Incident Handling" course

Former Information Assurance lead at Northrop Grumman and Accenture Certifications & Credentials
No matter whether you follow many cybersecurity influencers, the list cannot be fulfilled if you reject outstanding cybersecurity figures like John strand. 
Follow John Strand on LinkedIn & Twitter
Chuck Brooks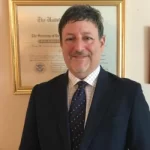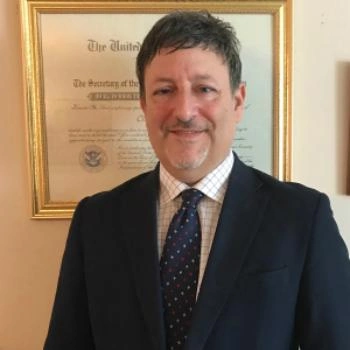 Whenever you hear the name cybersecurity, then you definitely come up with the name Chuck Brooks. His achievement in the cybersecurity career speaks of his excellence.He serves as a President of Brooks Consulting International and globally recognized thought leader as well as subject matter expert in Cybersecurity and Emerging Technologies.
Top-notch achievements made by Chuck Brooks such as:
LinkedIn recognized Chuck as one of "The Top 5 Tech People to Follow on LinkedIn"

Listed as Top 50 Global Influencer in Risk, Compliance by Thompson Reuters

Voted as "Cybersecurity Person of the Year" in LinkedIn

Ranked as #2 Global Cybersecurity Influencer in 2018 by IFSEC 

Serves as Cybersecurity Expert for "The Network" at the Washington Post

Serves as a contributor to FORBES
Chuck has written over 300+ articles and keynoted dozens of conferences worldwide. He has over 1 lakh followers on LinkedIn and almost 19k followers on Twitter.
Including Chuck Brooks in the top cybersecurity influencers will be definitely worth it.
Follow Chuck Brooks on LinkedIn & Twitter
Alexandre Blanc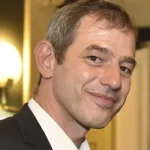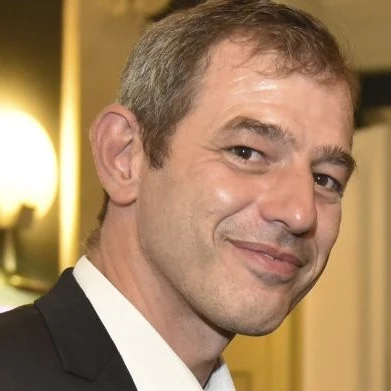 Alexandre Blanc offers his experience as a cybersecurity specialist in all areas, from local infrastructure to the development of online threats, to help businesses identify dangers and take precautions.
He has a comprehensive understanding of all the information-sharing risk analysis factors that need to be assessed at all levels and his actual experience in safeguarding critical infrastructures and analyzing daily threat patterns. He adds value to the tactical and strategic facets of an organization.
Alexandre Blanc is one of the top 20 global knowledge providers for 2019 and 2020 by the European Risk Policy Institute. He participant atcively in the cybersecurity community, where he share his thoughts and ideas and deliver advice and made meaningful discussions and exchanges with his peers and organizations.
Follow Alexandre Blanc on LinkedIn & Twitter
Naomi Buckwalter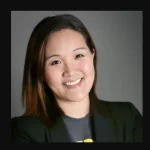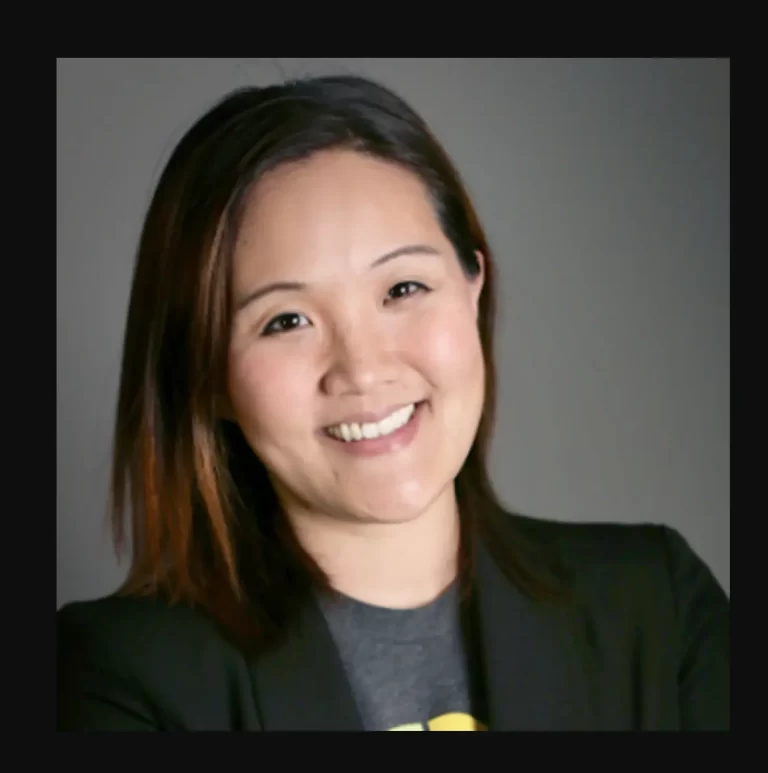 Naomi Buckwalter has over 20 years of experience in the IT and Security and actively engaged in various roles such as Software Engineering, Security Engineering, Security Architecture, and Security Executive Leadership. 
She also acts as a cybersecurity career adviser and mentor for individuals around the world, and her passion includes helping people, particularly women, who want to get into cybersecurity. Naomi has completed two Master's degrees from Villanova University and a Bachelor of Engineering from the Stevens Institute of Technology.
Naomi presented at over 100+ conferences, events, school groups, webinars, podcasts, and organizations in addition to RSA, SANS, OWASP, ISACA, ISC2, 7CTOs, Secure World, Cyber Futures Foundation, and WiCyS. She is the author of the LinkedIn Learning course named "Building the Next Generation of Cybersecurity Professionals".
 When you need cybersecurity influencers, Naomi Buckwalter is a great person to add to your list. 
Follow Naomi Buckwalter on LinkedIn 
Mark Lynd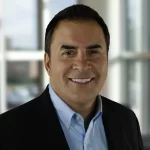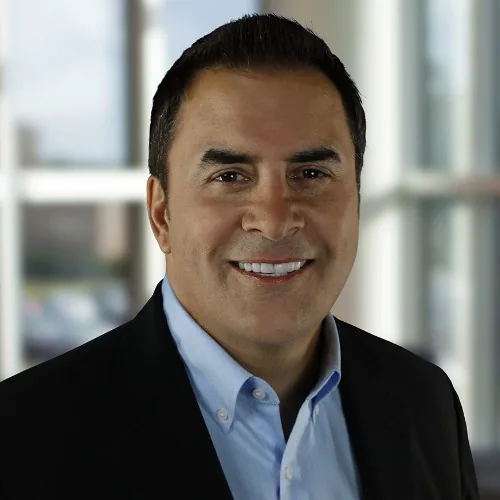 Mark Lynk is an acknowledged global thought leader, speaker, and practitioner for cybersecurity, AI, IoT, and data centers. Over the past 20 years, Mark has worked for a number of multinational corporations as a CIO, CTO, CISO, and/or board member. Mark was a finalist for Ernst & Young's "Entrepreneur of Year – Southwest Region" award and gave the Doak Walker Award in front of a large television audience on ESPN's Awards Show. 
He runs his own website marklynd.com and shares his knowledge on cybersecurity, AI and incident response. He has served as a keynote or featured speaker at various events for Oracle, IBM Watson, Cisco, Cohesity, Intel, and so on.
Follow Mark Lynd on LinkedIn & Twitter
Richard Stiennon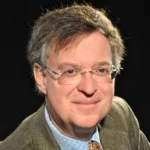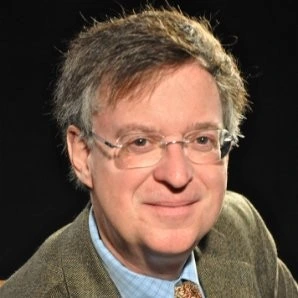 Since 1995, Richard Stiennon has written and talked about cybersecurity as an industry analyst. He founded IT-Harvest, the first platform for investigating the whole cybersecurity sector, and serves as its Chief Research Analyst. 
Stiennon is the author of ten volumes, the most recent of which is Security Yearbook 2022, and it offers a thorough overview and directory of the cybersecurity sector. In addition, Stiennon serves as a strategic advisor and board member for a variety of companies, including s.f.ai, Anitian, and Phosphorus Cybersecurity Inc.
Throughout his excellence, Richard holds a unique place in Top cybersecurity influencers list.
Follow Richard Stiennon on LinkedIn & Twitter
Matthew Rosenquist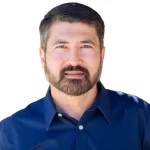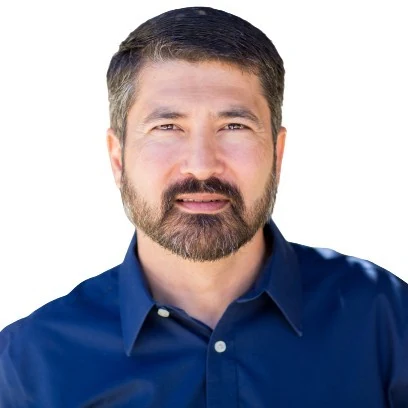 With 30 years of experience, Matthew Rosenquist is a CISO and strategic security specialist who is well-known in the business for being pragmatist, enthusiastic, and imaginative. He is also a Youtube influencer and his channel name is Cybersecurity Insights.
In the face of constantly evolving threats and demanding cybersecurity situations, he flourishes. Matthew provides capabilities for long-lasting security postures as a pioneer in opportunity identification, driving market change, and establishing mature security organizations.
He has expertise in safeguarding multibillion-dollar corporate assets, providing industry-wide consulting services, comprehending present and future threats, articulating opportunities, fostering international cooperation and executive buy-in, and creating workable plans. He has over 190k professional connections on LinkedIn. 
Follow  Matthew Rosenquist on LinkedIn & Twitter
Bob Fabien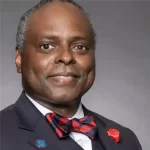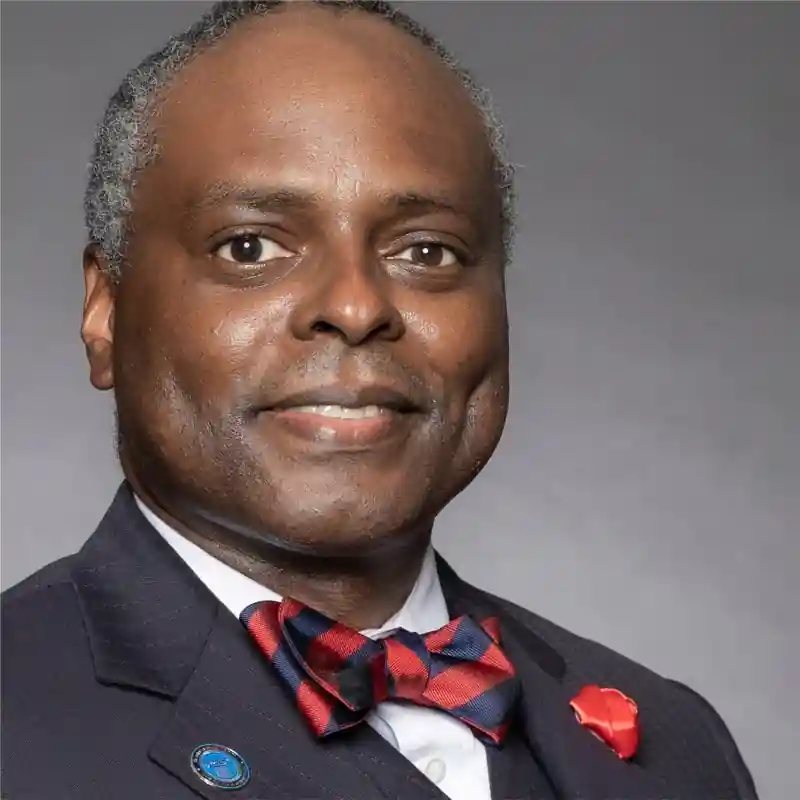 Bob Fabien "BZ" Zinga workinh as a Chief Information Security Officer (CISO) at the Santa Clara University and an IT Warfare Commander (CDR) in U.S. Navy Reserve. Now serving as the Commanding Officer of a 72 member unit supporting the dual-hatted Commander of Naval Network Warfare Command (NETWARCOM) and Commander Task Force (CTF) 1010. 
He has over 26 years of experience in certified Information Technology experience and leadership roles in securing enterprise information technology business operations, and corporate governance in several industries such as Higher Education, Defense Industrial Complex,Federal Government, Tech, and Consulting. 
He has own website bobfabienzinga.com and shares his insights on cybersecurity through his writings. 
Achievements made by Bob Fabien such as:
Listed as 30 Global Security Experts to Follow in 2023 by Media Sonar Technologies
Ranked among Top 25 Thought Leader & Influencer 2022: Cybersecurity in Thinkers360
Listed in Who's Who in Cybersecurity 2021 by Top Cyber News Magazine
Any list of undeniable cybersecurity thought leaders you might wish to follow should undoubtedly include Bob Fabien's name.
Follow Bob Fabien on LinkedIn & Twitter
Chase Cunningham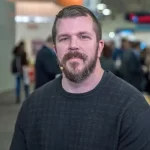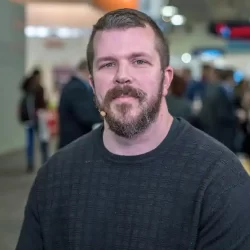 Chase Cunningham, is a former Navy Chief Cryptologist, having 20+ years of experience in forensic and analytical operations, and he is a Youtube influencer, who provides in-depth technical knowledge, extensive education, a variety of certifications, and operational experience in this area. 
Chase possesses sophisticated skills that they have acquired via firsthand experience in forensic investigation and cyber operations. He acquired operational experience by working in highly technical and operationally demanding work centers at the NSA, CIA, FBI, and other government organizations while "on pos" and performing cyber forensics, analytics, and offensive and defensive cyber operations. 
Follow Chase Cunningham on LinkedIn & Twitter
Mansur Hasib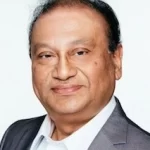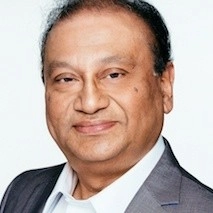 Mansur Hasib is a Youtube influencer and speaks more on cybersecurity leadership, cybersecurity journalism, organizational culture, innovation, building and leading teams etc. 
Dr. Mansur Hasib holds the prestigious CISSP, PMP, and CPHIMS certifications in addition to being the only cybersecurity and healthcare leader, author, lecturer, and media commentator in the world with 12 years of experience as a Chief Information Officer.
Dr. Hasib has thirty years of expertise directing organizational reforms in the fields of healthcare, biotechnology, education, and energy through digital leadership and cybersecurity strategy. He has received Global Award Winning Cybersecurity and Healthcare Leader, Author, and Media Commentator and also received 2017 Cybersecurity People's Choice Award and 2017 Information Governance Expert of the Year Award.
Follow Mansur Hasib on LinkedIn & Twitter
Shira Rubinoff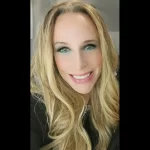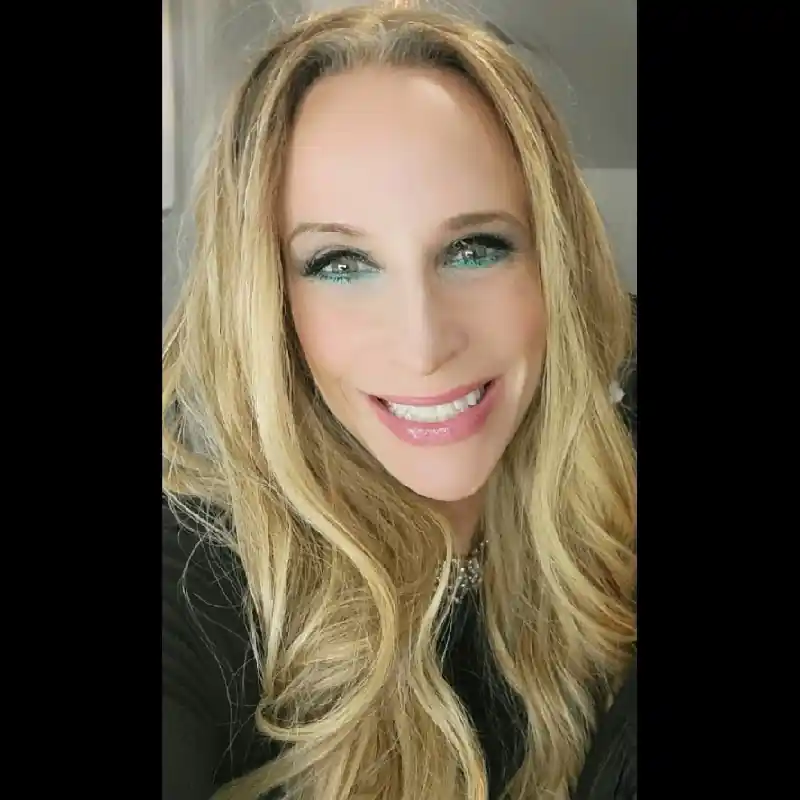 Shira Rubinoff is a well-known cybersecurity executive and Youtube influencer. She founded two cybersecurity product firms and oversaw numerous initiatives for women in technology.
She released various patents and pending patents in areas are completely interlinked to the application of psychology to enhance information technology as well as cybersecurity. She has published numerous articles and given presentations on subjects relevant to the human dimensions of cybersecurity, blockchain, AI, and related issues.
Recognized as one of the top 50 businesswomen in New Jersey, 

Ms. Rubinoff was also recognized as a Woman of Influence by CSO Magazine, 

Given the "One to Watch" award by the EWF and CSO, and 

Recognized as 2017 "Outstanding Woman in Infosec" by the CyberHub Summit. 
Analysts have also determined that she is the leading female influencer in cybersecurity on social media worldwide. The most renowned cybersecurity and technology organizations were included in a series of interviews conducted by Ms. Rubinoff, who also produced various video series. She is the author of the book Cyber Minds published by Packt Publishing.
Follow Shira Rubinoff on LinkedIn & Twitter
Graham Cluley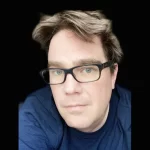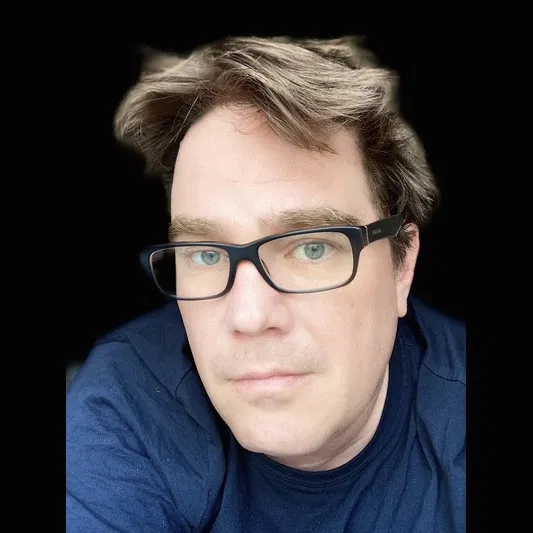 Graham has over 20 years of expertise in the field of computer security and has worked his way up to where he is now. Graham first worked as a programmer and then transitioned into strategic positions abroad after creating the first Dr. Solomon's Antivirus Toolkit for Windows. He also had a brief stint working for the well-known computer security company McAfee before joining Sophos.
Graham has developed into an independent consultant, blogger, podcaster, and lecturer on technology and cybersecurity in more recent years. For his outstanding efforts in the field of computer security, he was later admitted into the Infosecurity Europe Hall of Fame.
Follow Grahan Cluley on LinkedIn & Twitter
Robert Herjavec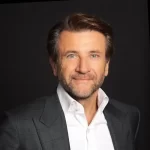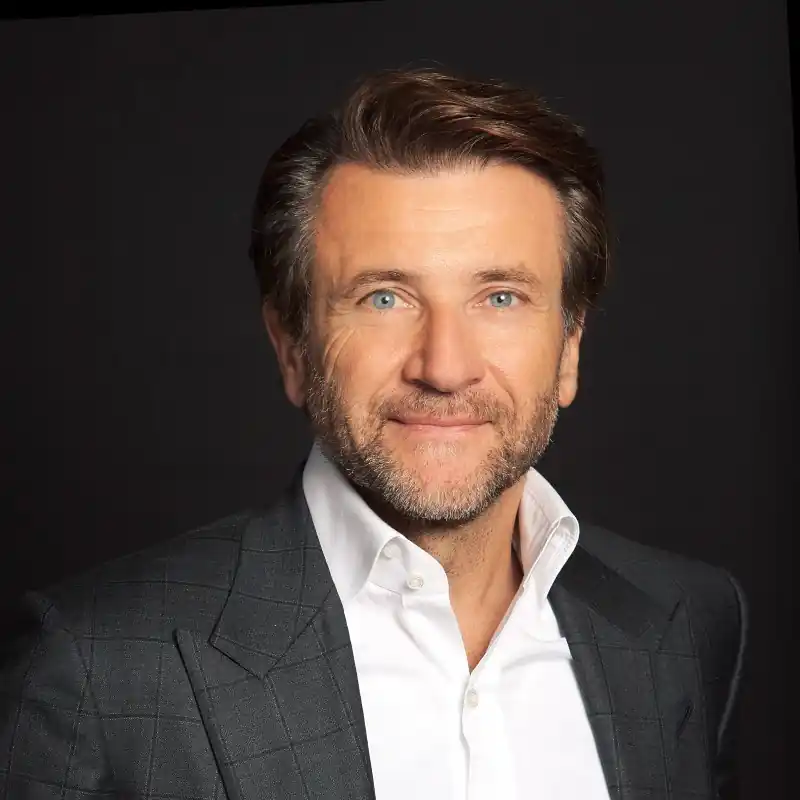 Robert Herjavec, dynamic entrepreneur as well as leading Shark on ABC's Shark Tank. Herjavec Group and Fishtech Group, an award-winning cybersecurity firm, united at the end of 2021 to form Cyderes, a new cybersecurity giant.
Cyderes is regarded as a leader in cybersecurity operations on a global scale. In contexts with several technologies, the company excels by the guidance of Robert Herjavec.
Follow Robert Herjavec on LinkedIn & Twitter
Nitin Pandey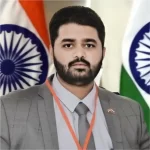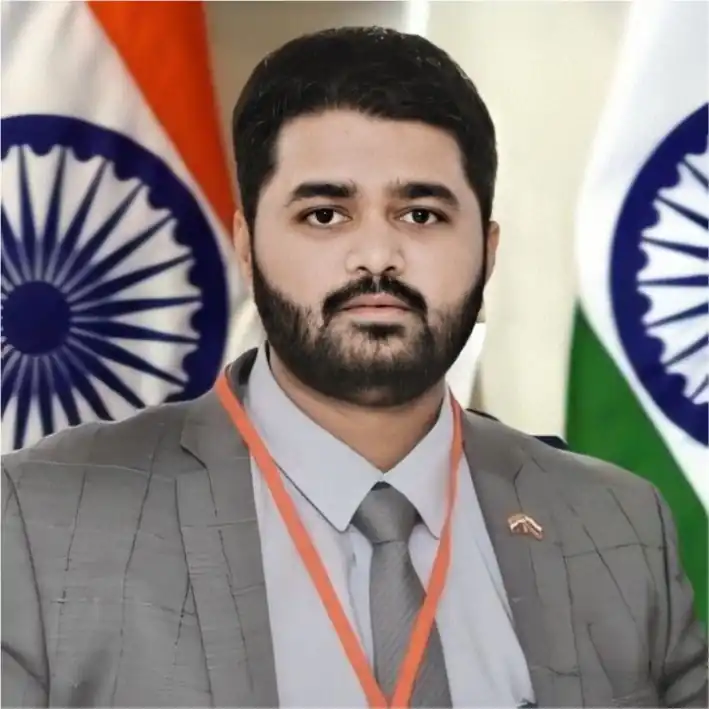 Nitin Pandey is a recognized national expert in cyber security as well as a researcher, pen tester, international speaker, author, trainer, and blogger with more than 13 years of expertise in the industry. 
He is well known both in India and abroad for his expertise in ethical hacking, information security and compliance, the dark web, counter- and cyberterrorism, cybercrime investigations,  cyber safety, cyber threat intelligence, social engineering techniques, financial frauds, cyberpsychology, and the most recent cyberthreats.
Through workshops and sessions, he has trained more than 20,000 students, business professionals, police, cybercops, and government officials. Additionally, he has received recognition and inclusion in the Hall of Fame from tech behemoths like Microsoft, Google, Dell, Intel, Belkin, Avast Antivirus, Adaware, and others for discovering security flaws/bugs in their websites and databases.
Follow Nitin Pandey on LinkedIn & Twitter
Magda Chelly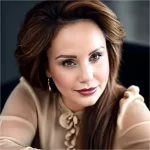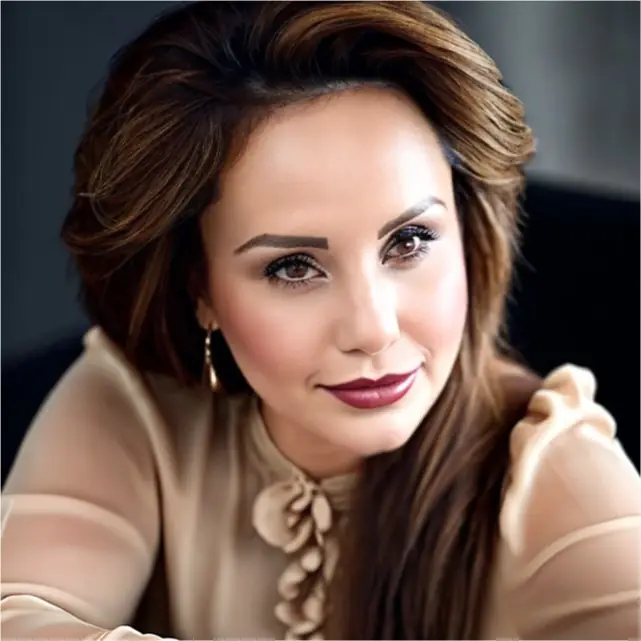 Dr. Magda Lilia Chelly, a well-known leader in cybersecurity around the world. ISFEC Global has listed her as one of the top 20 cybersecurity people to watch in 2017 and 2021.
Magda has written two books, and a third is now being written with a 2022 release date anticipated. The title of the first book is "Being Brave; Vera's Cyber Adventures." To increase public awareness of cybersecurity, the book combines science fiction, romance, and cybersecurity. The two additional books discuss c-executive recommendations and cybersecurity challenges.
Magda has gained recognition as the media's go-to expert on problems requiring precise yet uncomplicated views on cybersecurity topics as a result of her many appearances addressing cybersecurity on national and international TV, Radio, and News Magazines. 
And thus consistent effort in cybersecurity helps to hold a unique place in the top cybersecurity influencers.
Follow Magda Lilia Chelly on LinkedIn & Twitter
Tyler Cohen Wood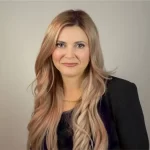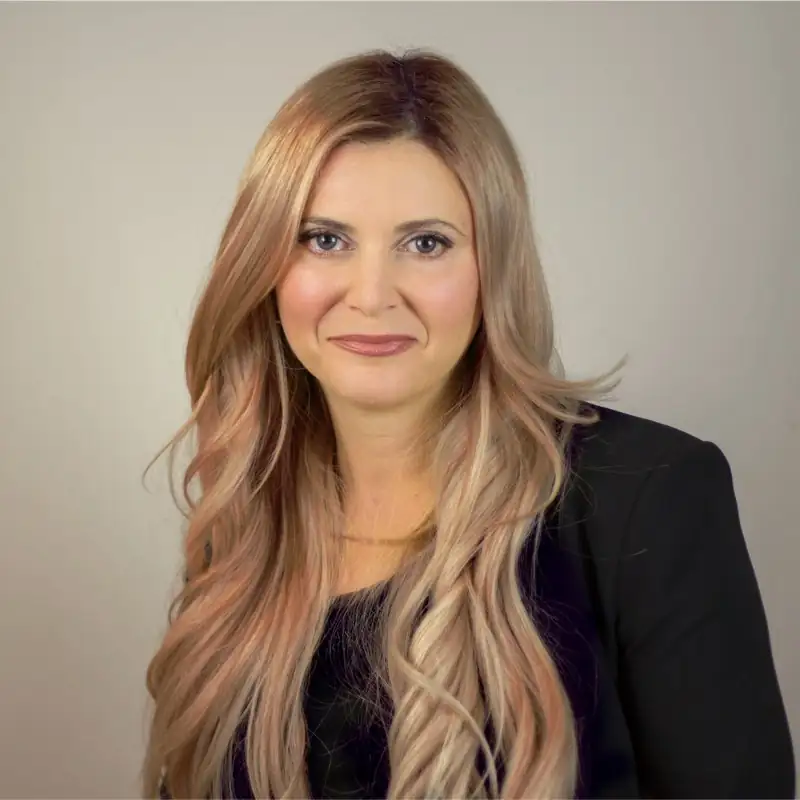 Tyler serves as cyber-authority with 20 years of highly technical experience. For her excellence, She was listed as one of the "Top 25 Cybersecurity Experts to Follow on Social Media In 2019" by Cybersecurity Ventures in January 2019.
Prior to working as a private consultant, Tyler held positions in the private sector as an Executive Director for CyberVista and a Director of the Cyber Risk Management division at AT&T. She used her cybersecurity expertise and thought leadership to create fresh and creative solutions to protect clients from hackers and the constantly evolving cyber threat landscape.
Follow Tyler Cohen Wood on LinkedIn
Dean Sysman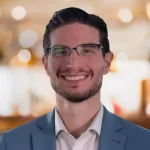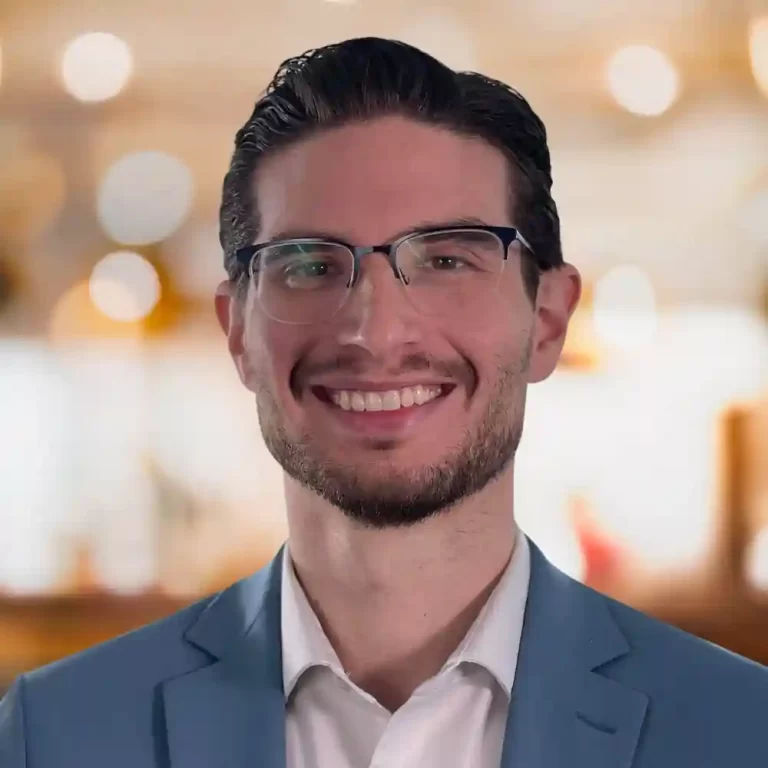 Dean Sysman has been recognized as a well-known businessman and cybersecurity specialist. In addition to winning the EY Entrepreneur of the Year Award in New York, he was recognized with a spot on the Forbes Under30 Israel list. 
Dean becomes the CEO and Co-Founder of Axonius, which has grown to a $1.2B valuation in less than 4 years from its start and represents the market leader in enabling organizations to monitor and secure their infrastructure. Dean helped establish Cymmetria, a YC-backed cyber deception business with Fortune 500 clients, before creating Axonius, which was later purchased by private equity. 
Follow Dean Sysman on LinkedIn & Twitter
Keren Elazari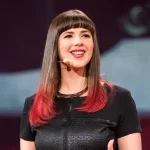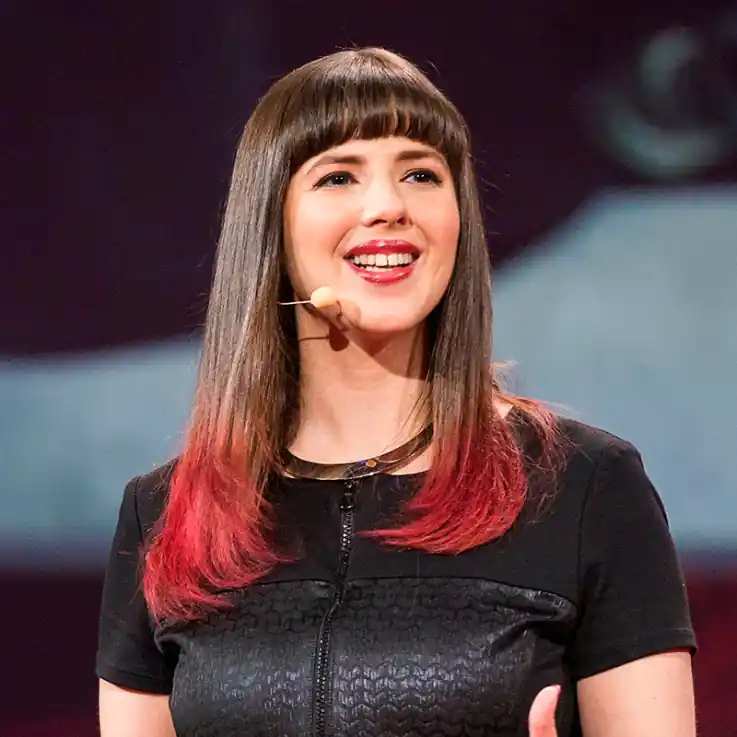 Keren Elazari is a well-known security researcher, analyst, author, and Youtube influencer who consults with Fortune 500 corporations, governmental agencies, and top security firms worldwide. She is the very first Israeli woman to deliver a TED lecture at the official TED Conference as a solo speaker on cyber security.
One of the most viewed speeches on TED.com on the subject of cyber security is Keren's TED talk about hackers, which has been viewed millions of times and translated into 30 languages.
The Leading Cyber Ladies network for Women in Cyber Security was founded by Keren, who also founded BSidesTLV, Israel's largest security community event.
Follow Keren Elazari on LinkedIn
Amit Bareket
Amit Bareket works as a system architect and software developer with a strong background in cybersecurity. He has eight patents covering UI, mobile apps, and storage. While working as a software engineer for the companies such as IBM XIV Storage and BigBand Networks, Amit take a decision to launch SaferVPN along with the co-founder Sagi Gidali, a consumer based VPN service. 
Amit is in charge of all IT, infrastructure, and commercial partnerships at Perimeter 81, which was founded after the company was sold to J2 Global. He obtained a B.Sc. in Computer Science and Economics from Tel Aviv University before joining the IDF's elite Unit 81 cyber intelligence unit.
Follow Amit Bareket on LinkedIn
Summary
Hope this blog provides data on notable figures who have a significant impact on the cybersecurity community and whose insights and perspectives can be valuable for staying up-to-date with the latest trends and best practices in this area. The given list does not follow any particular order and just mentioned the people who have taken a big effort to bring great impact in the cybersecurity world.
By following these experts, individuals can stay informed and prepared to address the ever-evolving cybersecurity landscape in 2023 and beyond.
If you have any questions on this blog, feel free to comment us!