Looking for some amazing deals on your Whizlabs training courses on AWS, Azure, Google Cloud, etc,.? Well, hold on to your hats because the Whizlabs Black Friday Sale for 2022 is just around the corner!
With Whizlabs, you can be sure of getting the best quality training for all major IT certification exams like AWS certifications, Azure Certifications , Google Cloud Certifications, Power BI Certifications. Be it DevOps, Agile, Scrum, Cloud or PMP, we have you covered. So, grab this opportunity to get your hands on the best study resources at the best prices.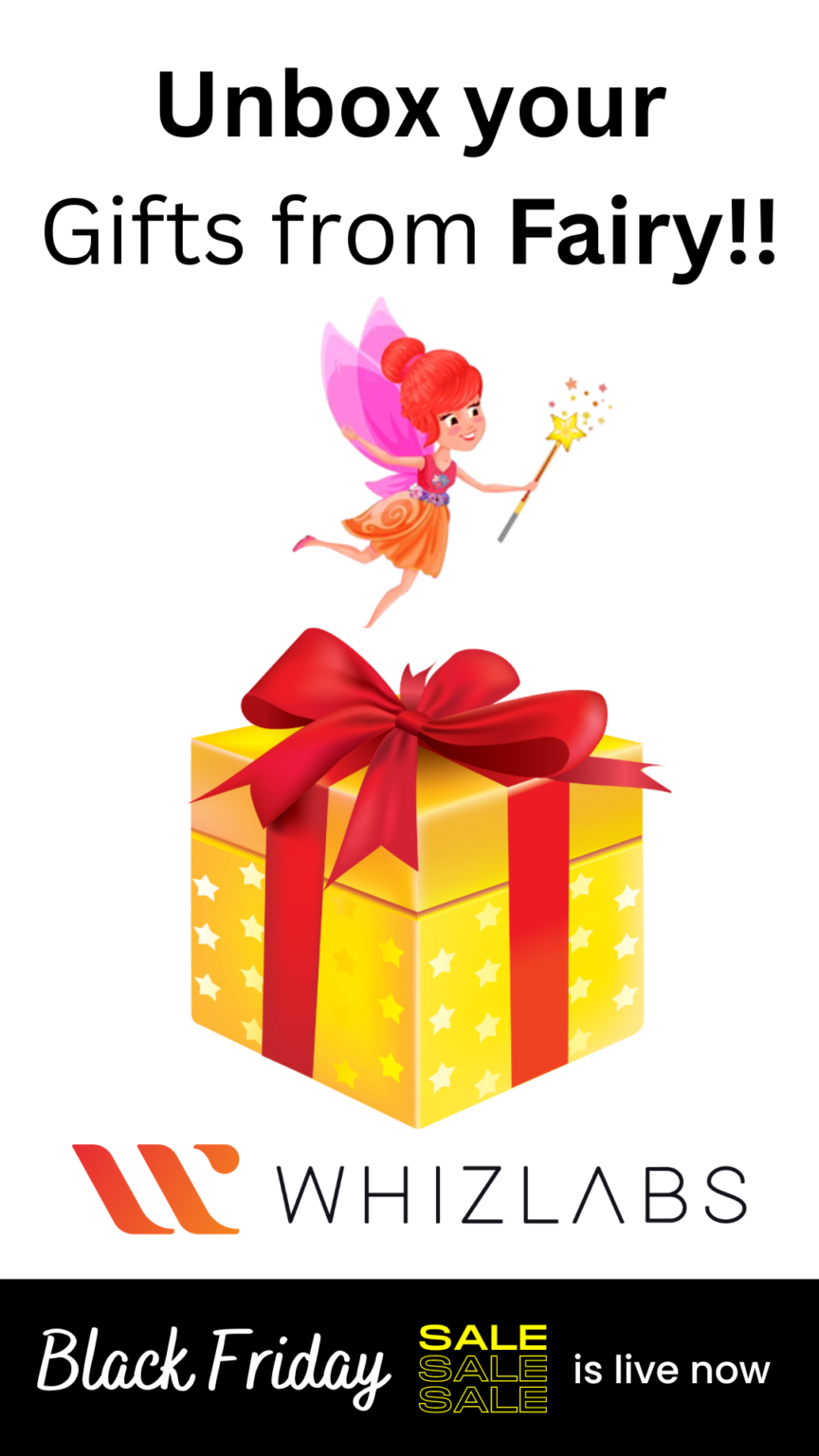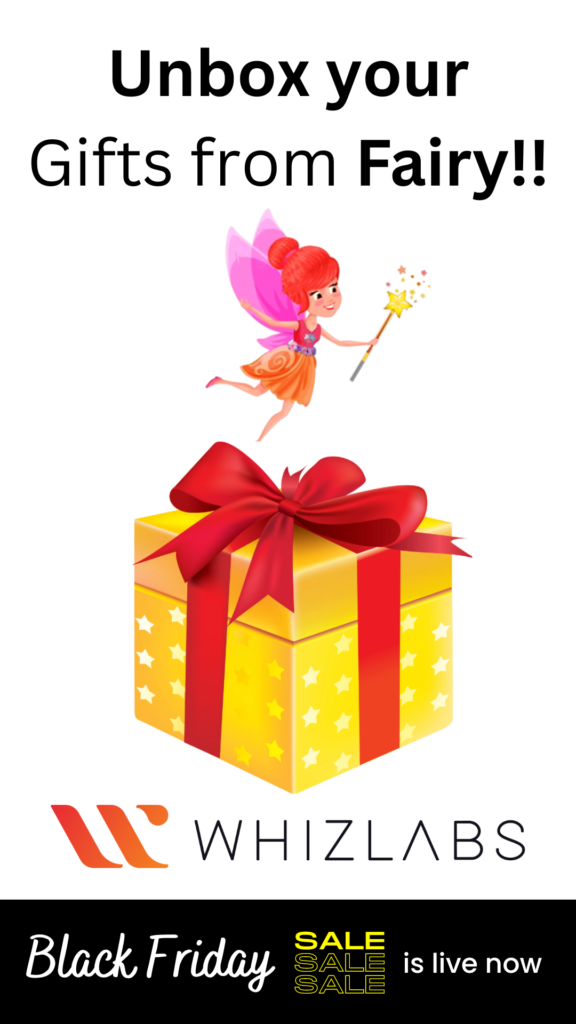 This year, Whizlabs fairy got some incredible discounts lined up for all you Whizlabs fans out there. So whether you're looking for a new course to help you prepare for your next certification exam or just want to snag some great deals on our popular practice tests, we've got you covered.
Whizlabs Black Friday Sale 2022
Here's a sneak peek at some of the amazing deals you'll find during the Whizlabs Black Friday Sale 2022:
👉 Up to 50% off all Whizlabs courses & practice tests with 7 days FREE PREMIUM PLUS subscription with Hands-on labs & Sandbox
👉 60% off on our other all popular Whizlabs courses like Devops, Cybersecurity, Java, Big Data, Linux, Blockchain, CCNA ,etc,.
👉 25% off on 1 Year Premium+ Subscription plan

So mark your calendars and set your alarms, because the Whizlabs Black Friday Sale starts November 22nd, 2022 and runs through November 28th, 2022. Don't miss out on these amazing deals!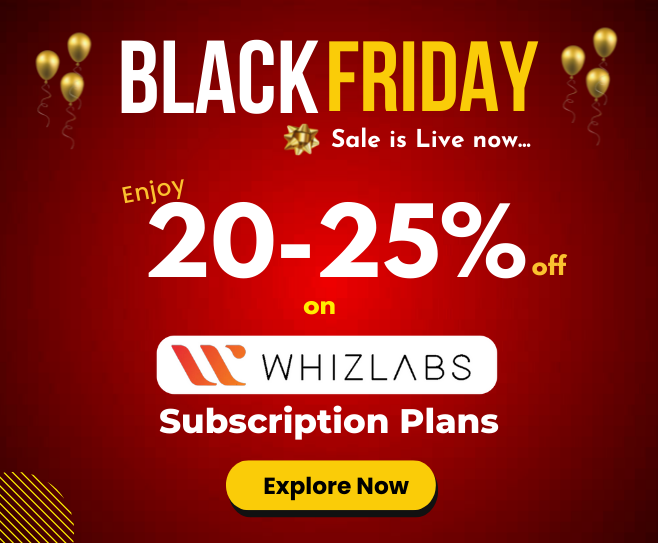 Check our Linkedin Page for instant updates on Black Friday Sale 2022!!
Happy learning!